Built furniture and installed woodwork for 45 years. Like quarter sawn white oak and build furniture with it. Have 6 grown kids, one wife, a dog, and a shop.
-- Mark Nels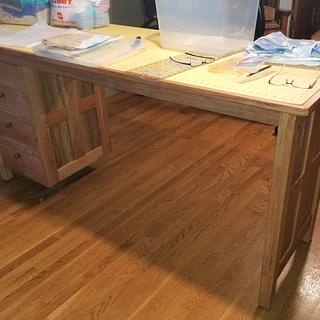 My wife was using the kitchen island for a sewing table, so I built this table the same size....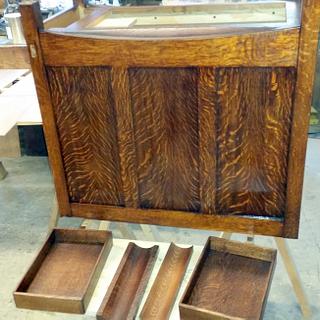 Originally my desk was a roll top my dad bought for me when I got married. I always liked the...