This is the second Rohlfs Rocker that I have made. The first one was for my daughter who has it in her home in Colorado. My wife has claimed this one.
Like my first version this rocker is made from rescued firewood, originally 3"x3" oak timbers that were used to stack truck frames or railway cars destined for the auto assembly plant. They were retrieved from my fathers firewood pile were the sat for about 20 years. Good thing that my father does not use his fireplace that often.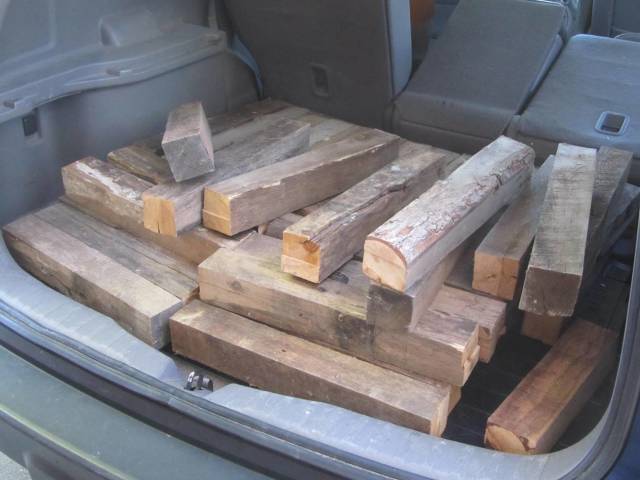 Compared to version 1, I made this chair a little taller than the first and also increased the height of the back.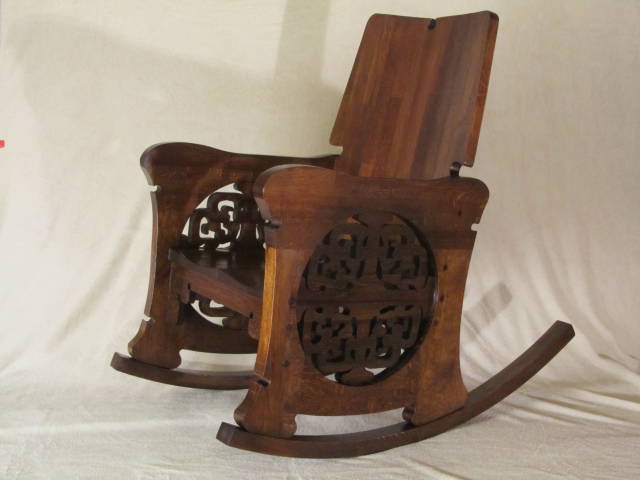 Last year, Rohlfs original rocking chair, after which this one is based, went on public display at the Huntington Library, Art Gallery and Botanical Gardens in Pasandena California. We took a trip out to California in part to see the chair.
I had built my chair from a few pictures, so it was a great opportunity to see the original first hand. My version of the chair is much heavier than the original. I used 1.5" thick oak for the sides. Rohlfs original is about 7/8" thick. The original has a flat upholstered seat and I went with a carved wood seat. I angled the side of my chair inwards (from front to back) while the original has straight sides. I included a curved coopered back while the original has a flat back