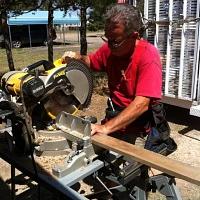 Jay
posted
over 6 years ago
The Tale of Two Old Teacher's Desk
Advertisement
Advertisement
The Tale of Two Old Teacher's Desk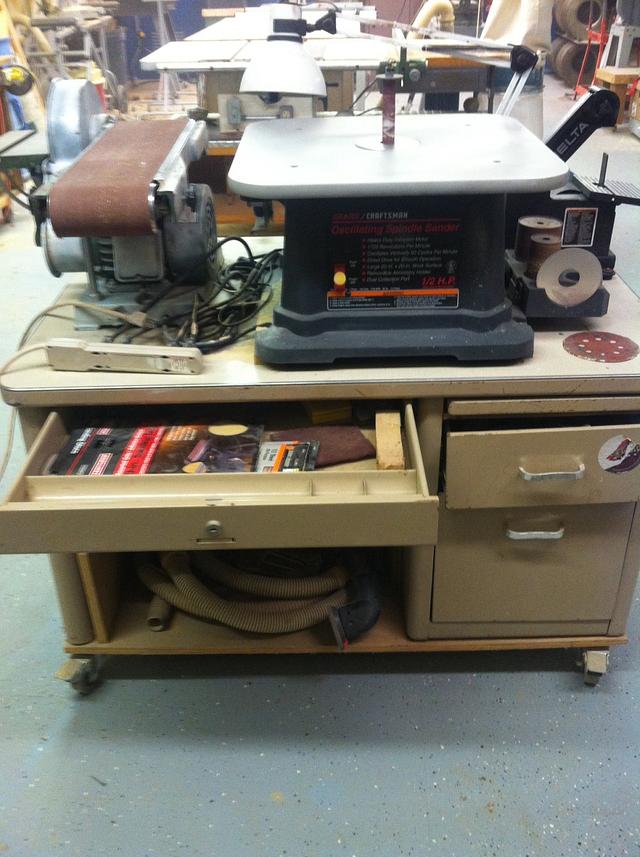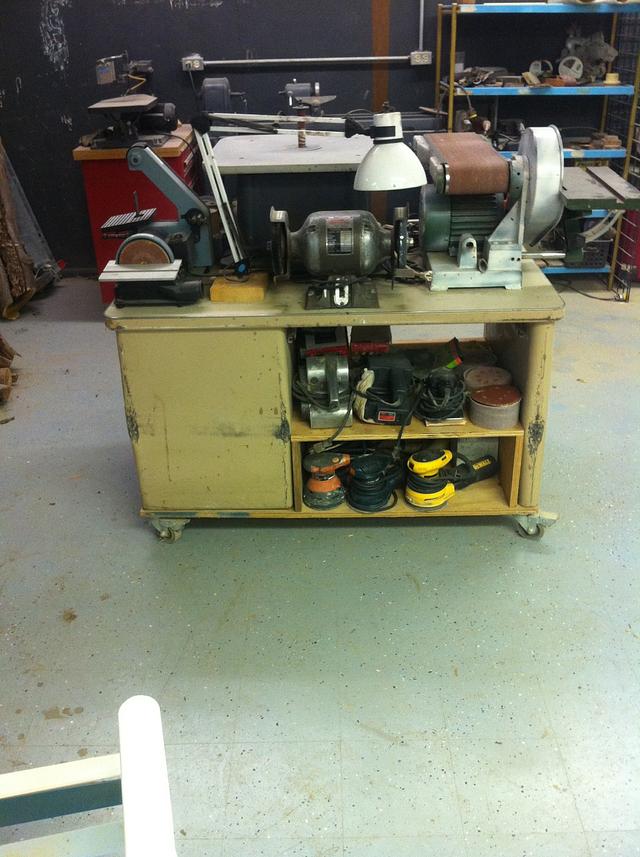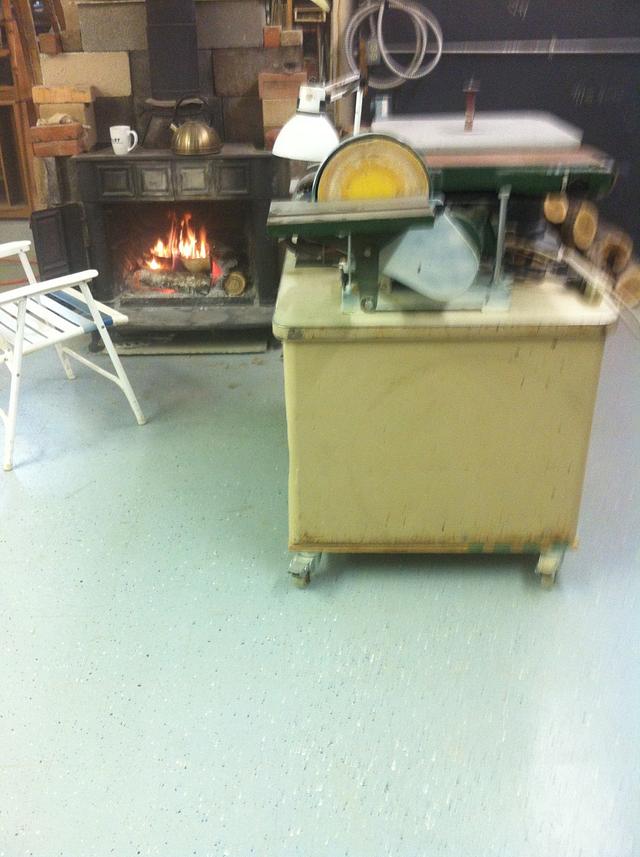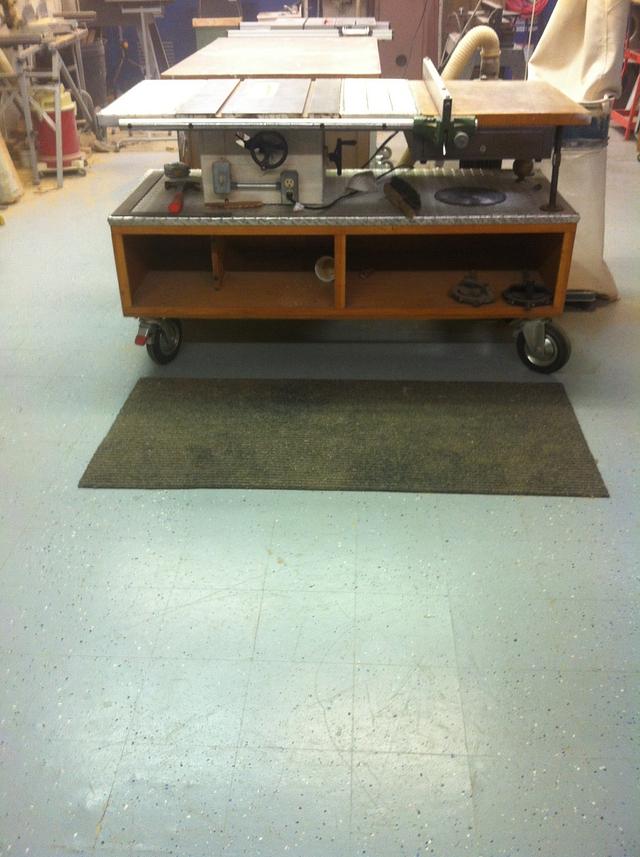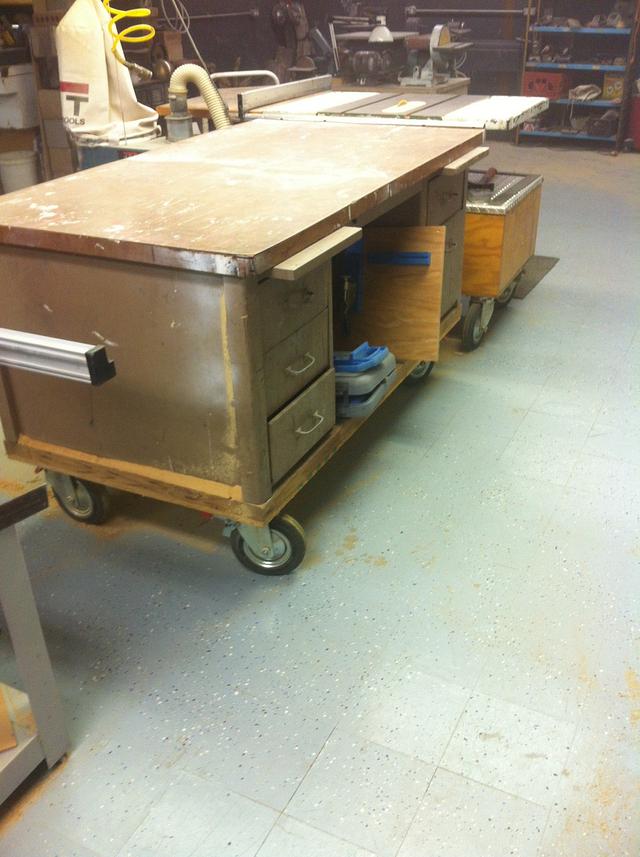 Advertisement
Advertisement
I got these desk for just hauling them off.
Both had a leg broken off, drawer slides had to be re installed & one was pretty beat up.
Got all the drawers working, cut off all of the legs, attached 3/4 plywood to the bottoms. I used 8" casters on one & made it about 1/4" lower than my table saw.
I used 3" casters on the other one & made it into a sanding station.
The oscillating spindle sander is about 1/4" higher that belt sander.
I found the light in the dumpster that is on the sanding station, it was brand new , one of the wires had broke loose from the socket.
By making a bottom on the desk it created shelves.
When ripping sheet material it is supported by the one, I also use that for my Kreg pocket hole station.
I try to make as much mobil as possible.
I'm ready for a new table saw, but that's another story.
Jaybird