Golf cart
I made two of this carts. One was a present for my son and the other is for my own collection. The used woods are: oak, ash, wenge and padouk. I paid special attention to the wheels as you can see on the picture below.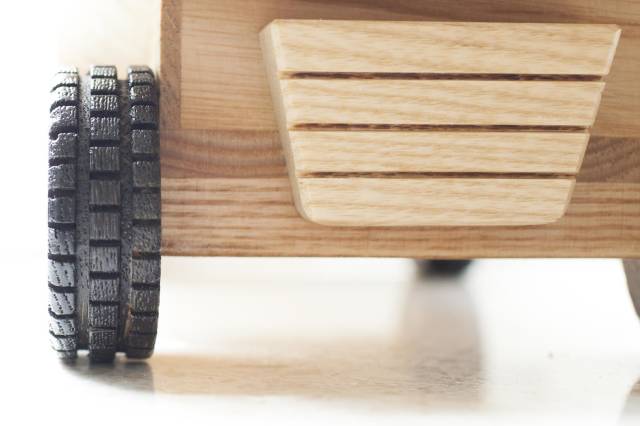 I want to thanks toyguy for collaboration.
Thanks for watching.