kiefer
posted
about 7 years ago
PARALLELOGRAM - CENTRE LINE MARKING TOOL
Advertisement
Advertisement
PARALLELOGRAM - CENTRE LINE MARKING TOOL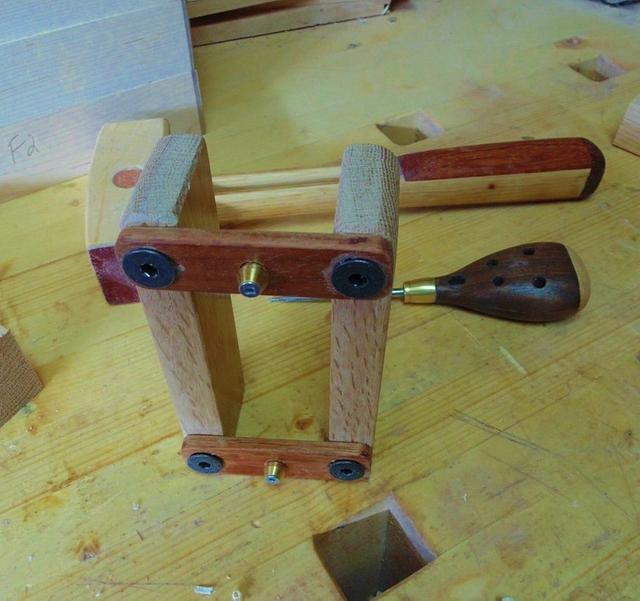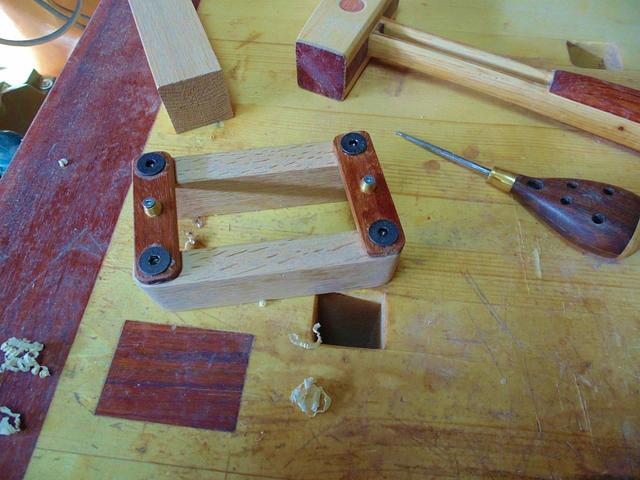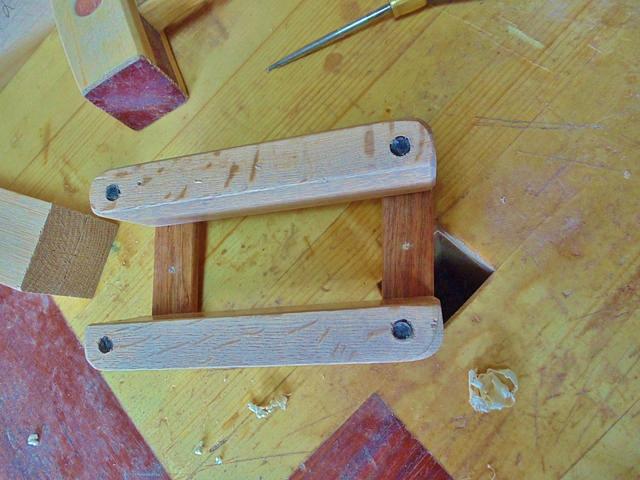 Advertisement
Advertisement
Just thought I share this tool as it is a useful tool when needed and is easily made from scraps .
The reason I made this tool is that I found the two post type slips off the board at the end of the board and this one stays on centre because the cheeks guide it past the end of the board and it has two marking pins to allow the marking from end to end .
The tool aligns itself to the faces of the board by squeezing it together against the board and the hinge action brings the marking pins into the centre of the board .
Just a quickly made tool from some shop scraps and four flathead bolts threaded into the cheeks and two screws with brass ferrules in the hinge bars . I used 5/16" flat head bolts to give a better bearing surface and it is easy to remove any play in the mechanism and a little wax in the countersunk holes and on the contacting surfaces makes it operate very smoothly .
This one adjusts from 1 3/4" to 0" in thickness which I think is quite sufficient for most applications .
With a spacer added on one side it can also be used to mark out tenons with ease .
I can also use this tool as a centre finder on the end of a square and may make a larger version for marking larger square objects instead of marking with diagonal lines .
A easy build by using a compass and the drill press with a fence and stop blocks to archive the required accuracy .