Our coffee table I built last year and it is solid and looking well .
I started with a completely different design which got scrapped but the base arch got used for this kerf bent leg design .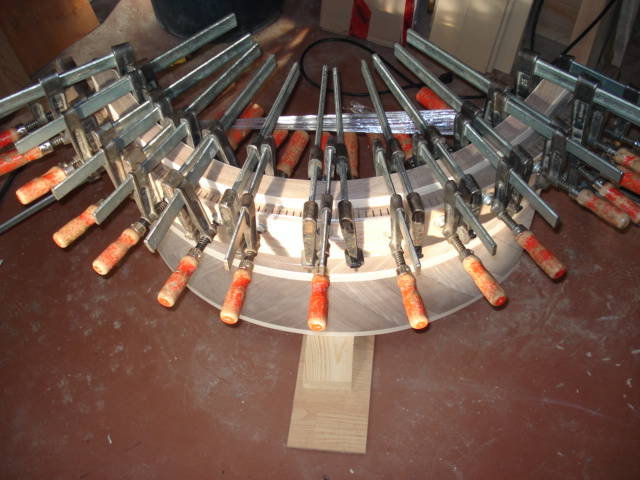 The table is made from walnut with kerf bent legs which are stronger than I expected and has a floating shelf which is supported by dowels coming up from the cross braces .
The brackets connecting the upper and lower arches also take some flex out of the leg assembly .
The whole design object of this table was to create something that had a airy feel to it and I think I archived that .
Klaus