Bathroom Wall Cabinet
After completing our bathroom vanity earlier this year, I made a wall cabinet to match. I originally planned to have the mirror on the outside of the cabinet with the door hinged on the right so I could see into the mirror on the opposite wall for fixing the back of my hair. Thankfully, I have a very wise and helpful husband who suggested that I place the mirror inside so the door opening would make access to the inside easier. Dah! Why didn't I think of that!
The mirror is held in place with little plastic mirror holders from which I cut the offset. I ended up having to pad it with felt so the mirror wouldn't rattle. I had initially planned to cut a broken ¼" thick mirror but realized it would weigh too much for the tiny hinges with the added weight of the raised panel; hence, the mounting adjustments.
The horizontal parts hold the cabinet together with sliding dovetails.
The crown molding is made up of a leftover piece of molding I had made for picture frames and a bullnose piece added at a 22.5-degree angle.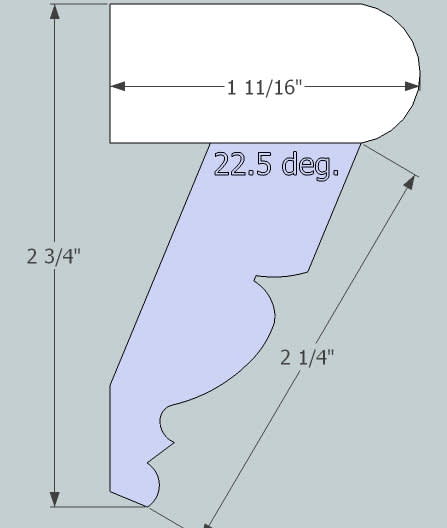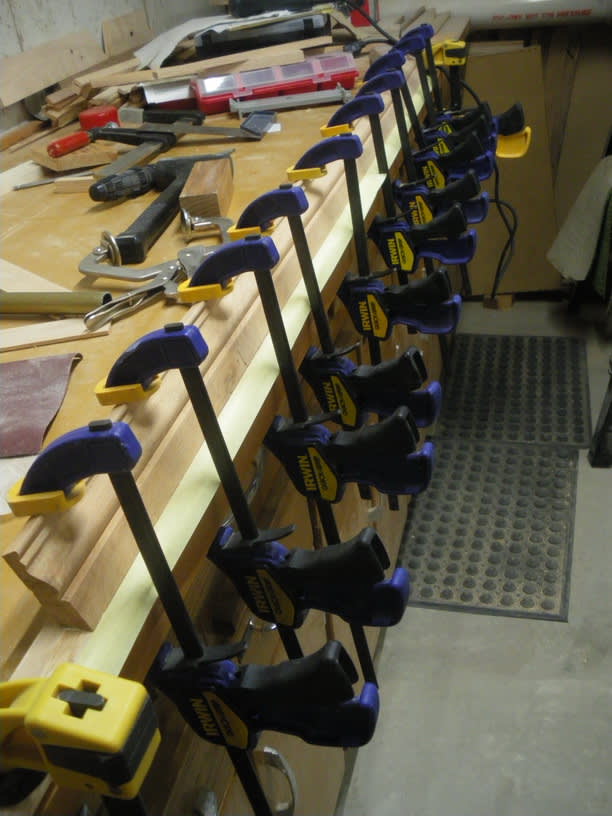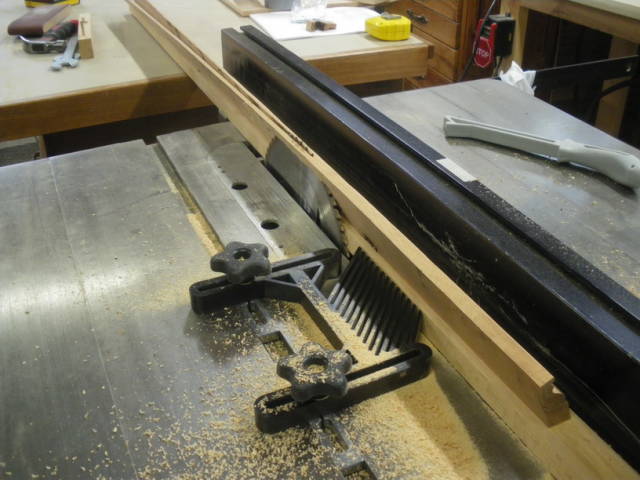 The knob is a larger version of the vanity pullout knobs. It's too big but I didn't want to pay $12.69 to get the right one (knob = $2.70; postage $9.99). [I should probably just order $50 worth of merchandise and get the free shipping!]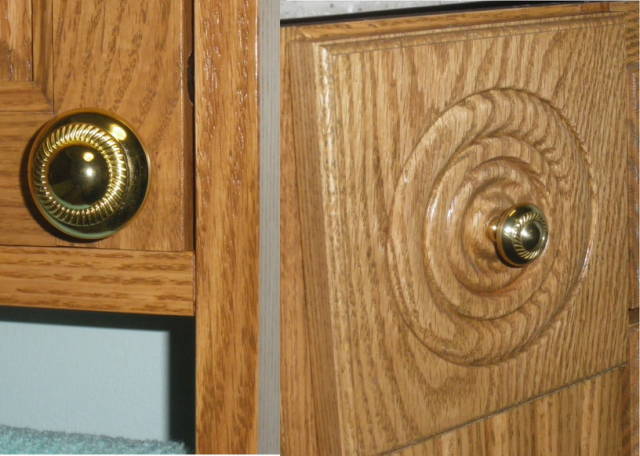 The towel bar is a vinyl-coated closet rod. [I won't make the mistake again of using a wooden dowel to hold anything that gets wet!]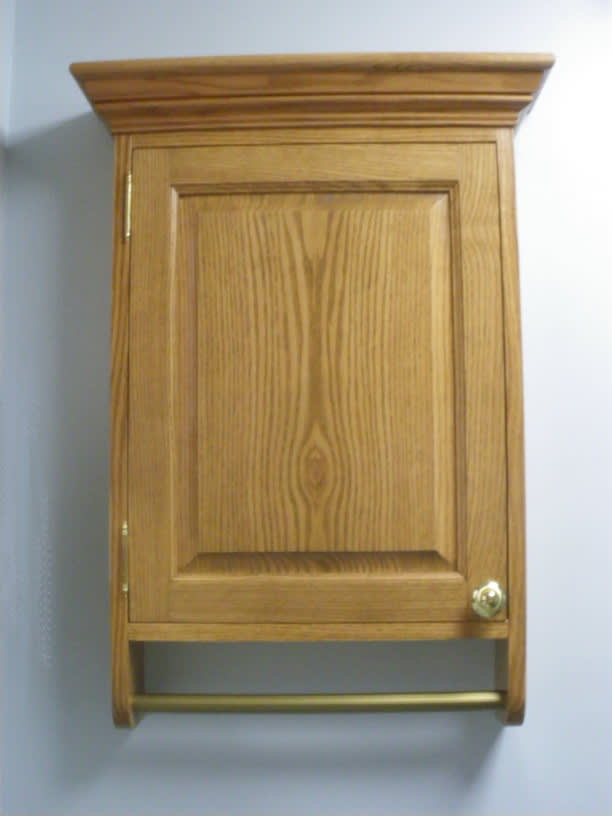 And here are a couple pictures of another wall cabinet that I made a few years ago as a 50th anniversary gift.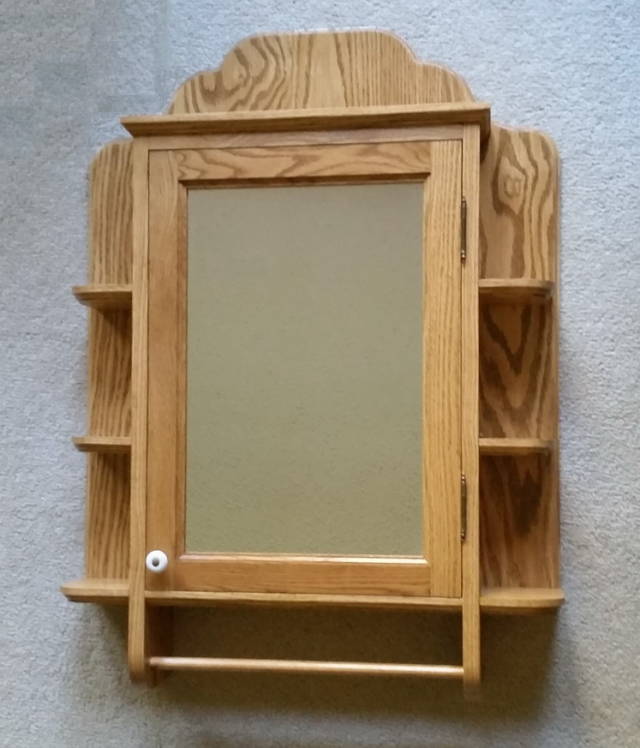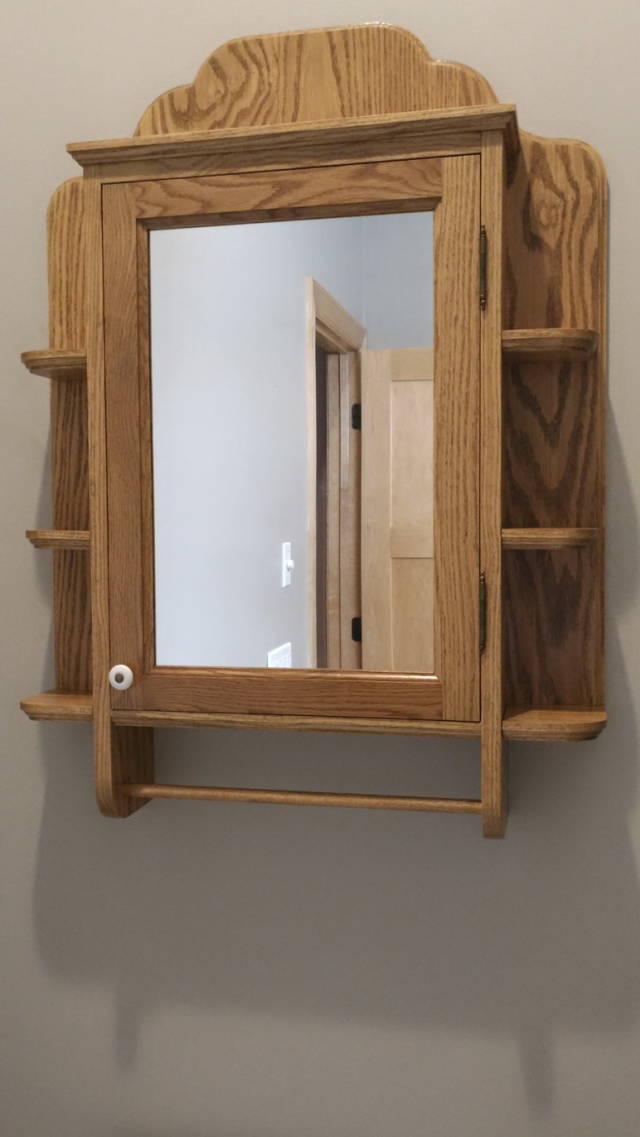 Comments and questions are always appreciated.
L/W
-- "Those who would give up essential Liberty, to purchase a little temporary Safety, deserve neither Liberty nor Safety." Benjamin Franklin