Darin
posted
about 7 years ago
My Little Harpsichord Project
Advertisement
Advertisement
My Little Harpsichord Project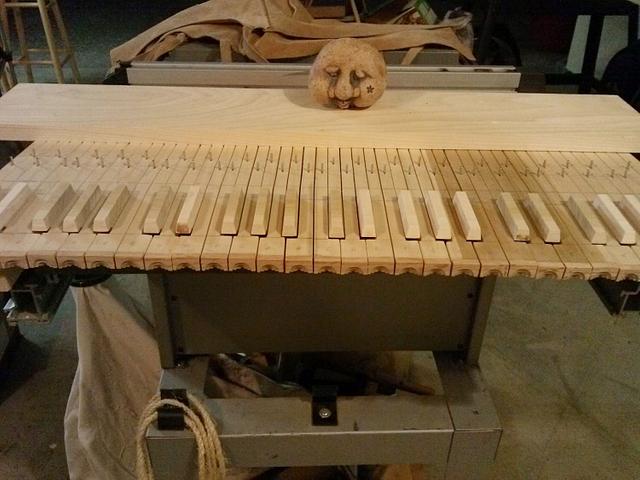 Advertisement
Advertisement
I'm building this instrument from scratch, only purchasing parts when necessary (pins, felts, plectra, etc.).
Building a harpsichord is a lot like building a guitar, which is how I started. Now, all of my free time is devoted to this little beauty.
I maintain a Facebook page on my progress, as well as a blog at http://MolnarOpus1.blogspot.com.
Onward!
Darin R. Molnar