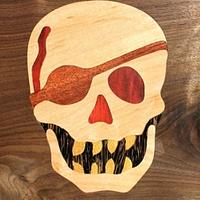 EZInlays
posted
about 7 years ago
FishFry's KickinIt Jewelry Box
Advertisement
Advertisement
FishFry's KickinIt Jewelry Box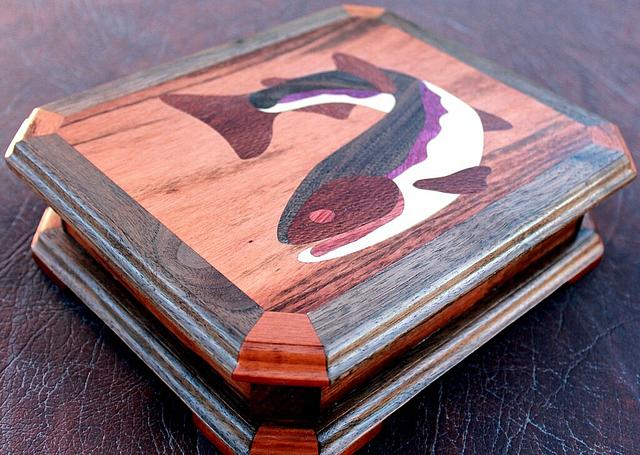 Advertisement
Advertisement
I wanted to make a few jewelry boxes for Christmas last year. Because I'm also starting a company I decided to use a couple of my designs, FishFry and KickinIt, on the lid of the box. First time I ever made anything this ornate. I think it turned out OK.
This is the inside of the box. I had a few issues with the felt I glued down. I don't use felt anymore I use a blow in sued product that really works well.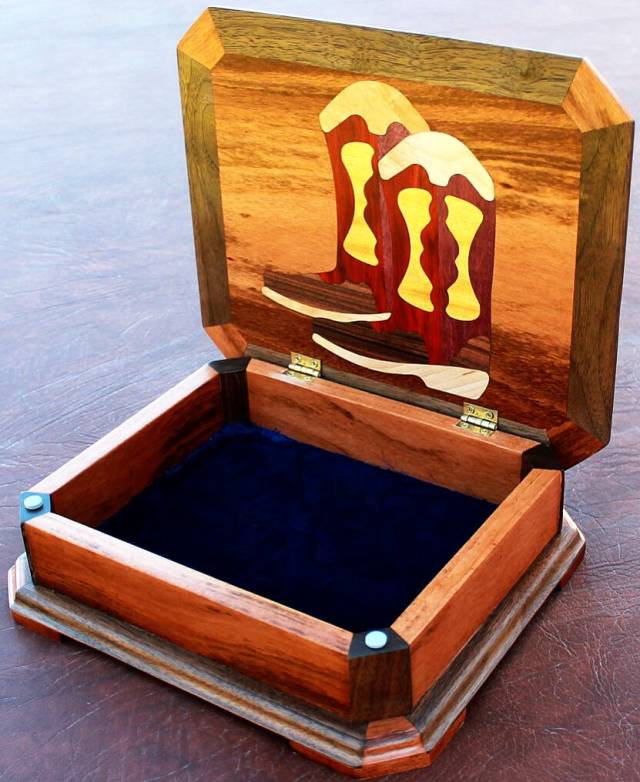 And can't forget a picture of the joinery too…: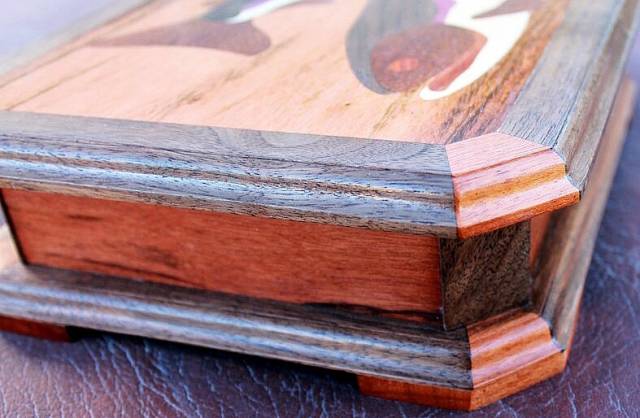 Have an Ordinary Day...