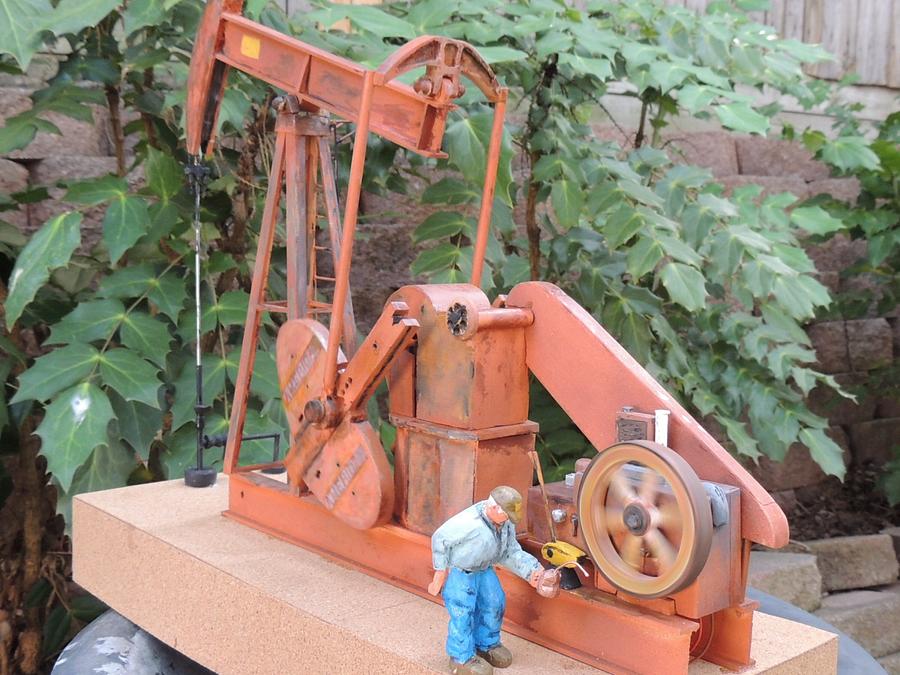 Old rusted Jack Pump
This is a working model of an old Texas Oil Pump. I saw the video on this Jack Pump on Youtube and had to build me one. I used 2 electric motors to drive the engine and the Horse head sucker rod.
This was a challenge since I did not have a side view or a front and back view .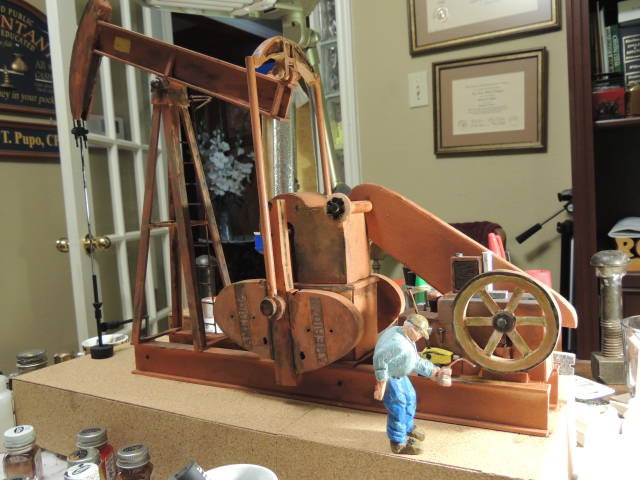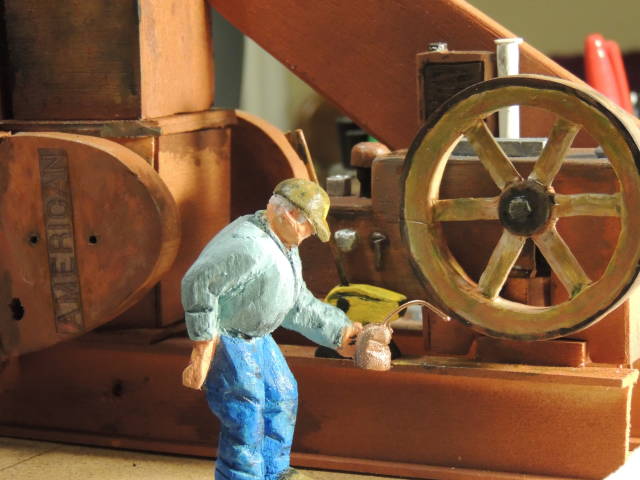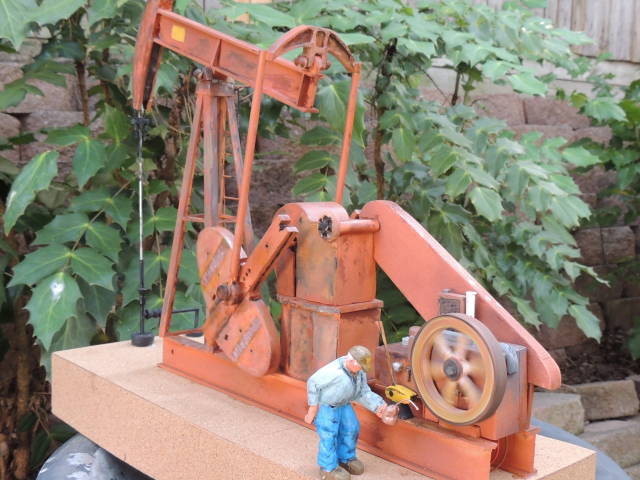 Here is a link to the Youtube video , where you can see the model working
http://youtu.be/OFRLZrXp5Ag