Love Lies Bleeding ...
…in my hands. After the track on Goodbye Yellow Brick Road – Elton John (words by Bernie Taupin)
Dimensions – 135mm high x 110mm across corners. Box, 50mm long sides x 60mm high
Materials – Mondo and Padauk
Adhesives – PVA and Viscous CA
Finish – Spray Satin Acrylic
Despite the drunken appearance of the legs this box is stable on its pins.
I am (un)fortunate to have a mind which will take a word or phrase and laterally transpose it into other situations. The track inspired the box but my thoughts were also with the people of the three countries in Africa; Guinea, Sierra Leone and Liberia suffering with Ebola. This caused a change in box design from four to six sides (with three legs). I can be literal at times.
The following six pictures show the book matching on the box sides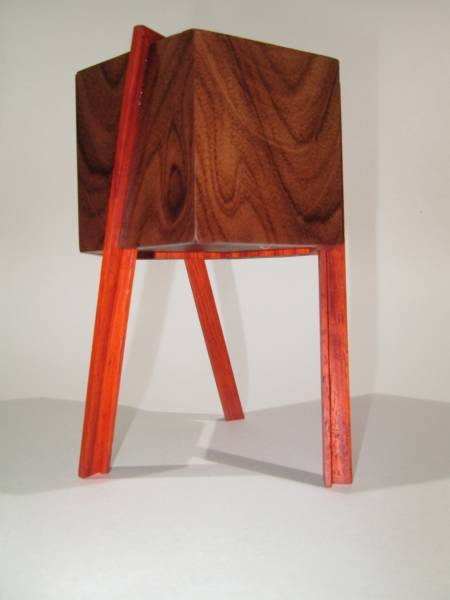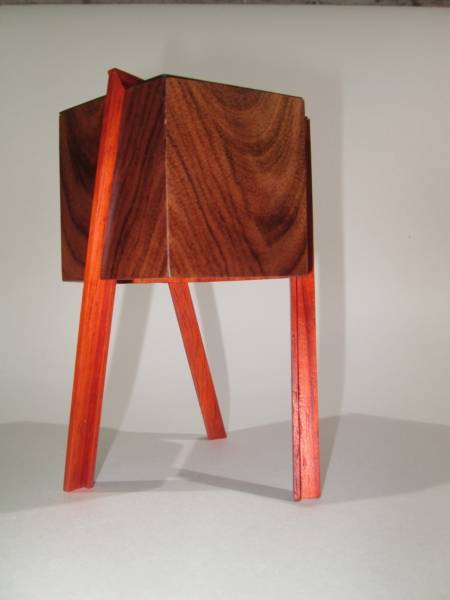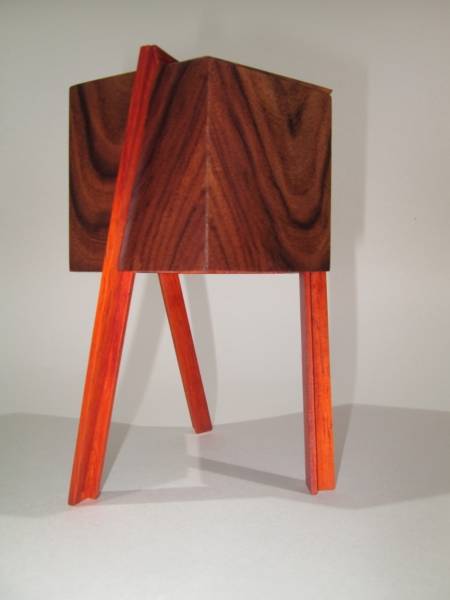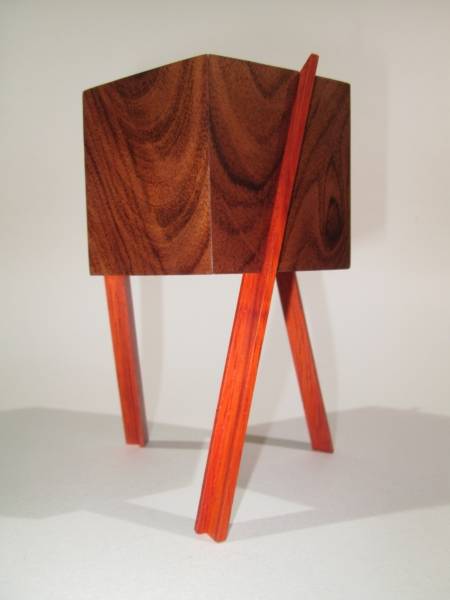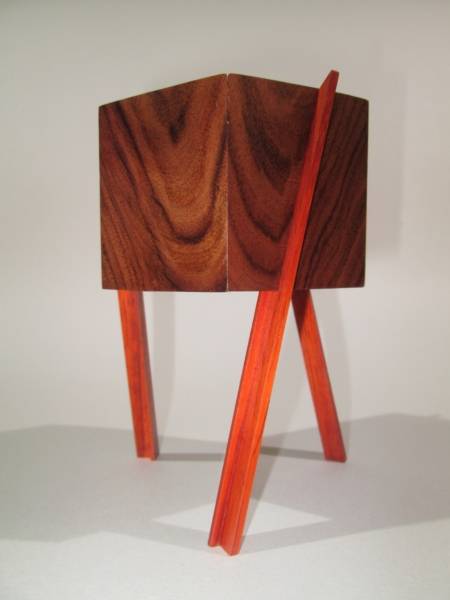 These are some construction pictures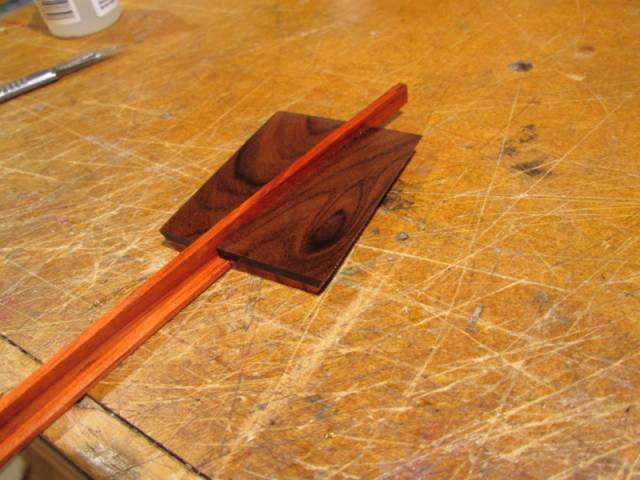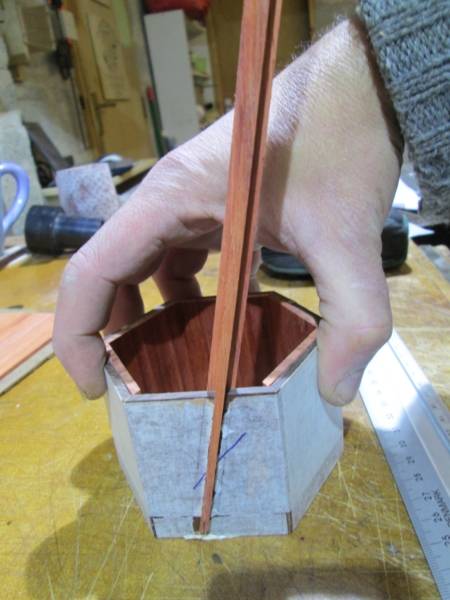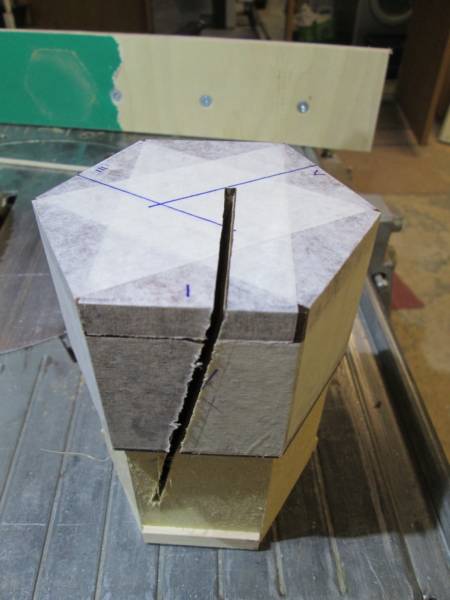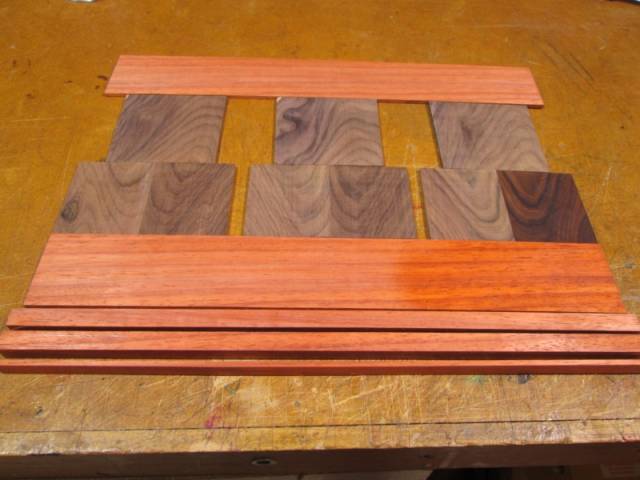 -- BBM