Surf Fishing Plugs #2: Deep swimmer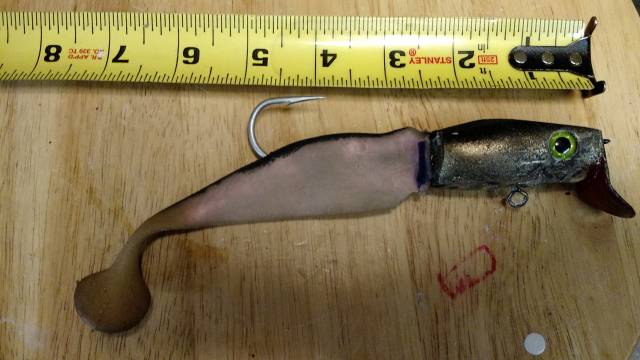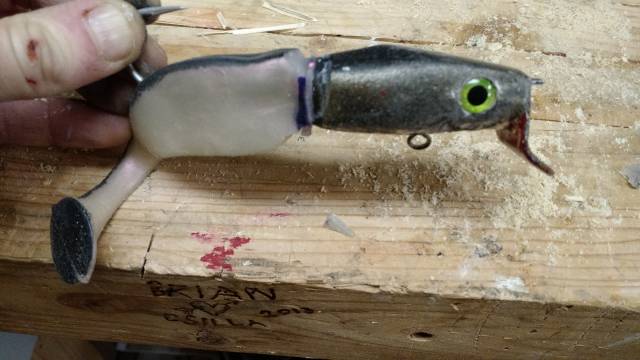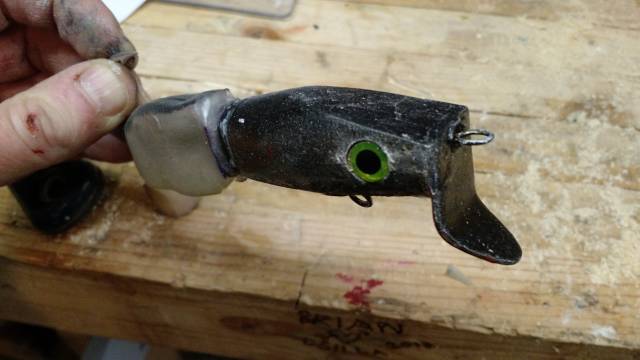 Here's one I whipped together yesterday. It's an idea I've been kicking around a long time. I've seen a couple of things similar to this on the internet but it's not something made commercially. This one is oak dowel and it will sink like a stone. I hope it swims the way I imagine it will. It didn't take long to make. I shaped it with a rasp. The lip is from aluminum Z clips for panel hanging. When it started coming together I got really impatient. I was too excited to see the final product so I messed up the finish while working with the hardware and stuff. LOL couldn't wait for the paint to dry.
This will be used at the jetty I fish on where the water is deep and the current rips. I can't wait to test it out.
-- Losing fingers since 1969
View all parts of Surf Fishing Plugs »