I live in a split level house where a portion has a basement and a portion is slab on grade. The slab part has a foundation wall about 30" above the floor. This part forms a shelf along the wall about 3-1/2" deep which is now only covered with drywall. Wife wants something decorative so I'm making an oak shelf to fit over it. Of course, I can't just slap a 1by over it. That would be too easy. So I took my 1×6 and ripped it at a 45° angle so I could mitre it back together and make the edge look really thick. The only problem is how to clamp these 2 boards together.
Now, I'm sure I'm not the first rocket surgeon to ever come up with this idea, but I thought I'd share it anyway.
I had some short strips of 2×4s I had ripped to 1-1/2 × 1-1/2 to use as bracing for something else. I ripped a 1/2 × 1/2 rabbet into them and then cut them into smaller blocks.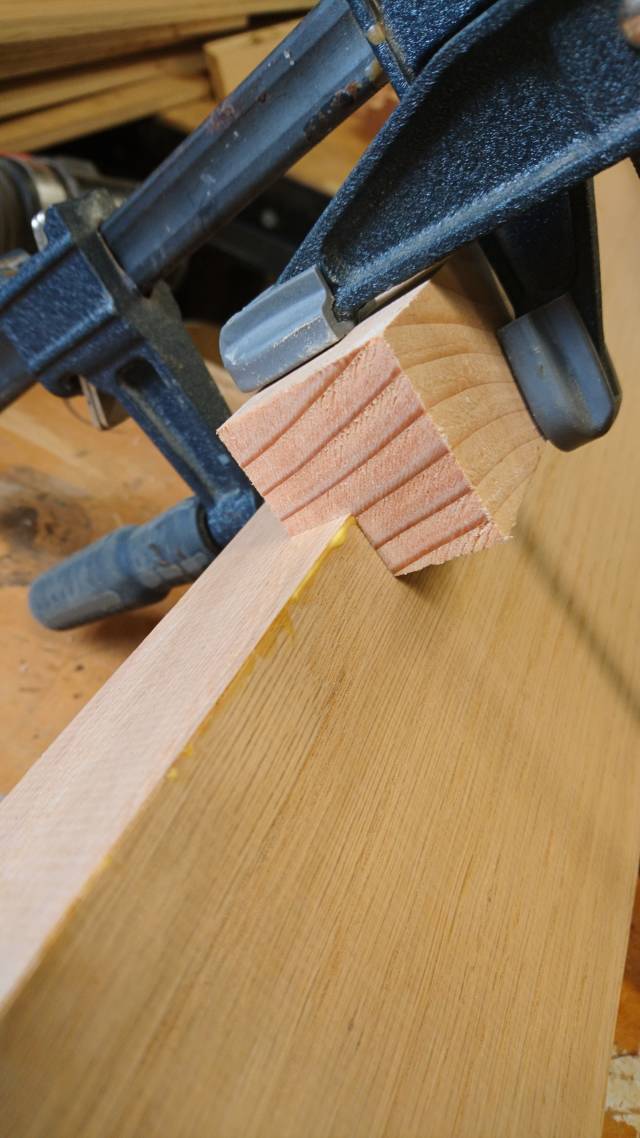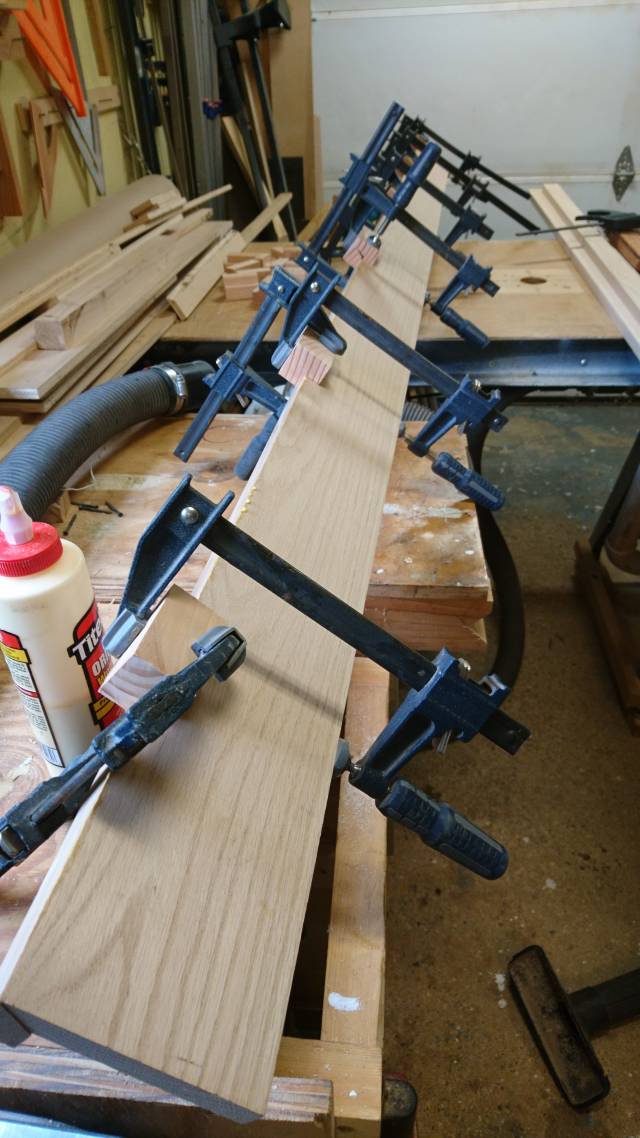 This worked out well using opposing clamps. Also, you can never have too many clamps. The joint appears tight. I guess I'll find out tomorrow when I take the clamps off.