My beginners workshop #2: How it looks today
Here are some shot of how it looks today. There is a lot left to do. I have to get it organized again and get rid of some of the demolition and construction debris.
Looking toward the rear section. The framing is for a bathroom, complete with tub/shower, sink and toilet. The tub/shower is already inside, waiting for plumbing, as is the vanity. Beyond that is future wood storage: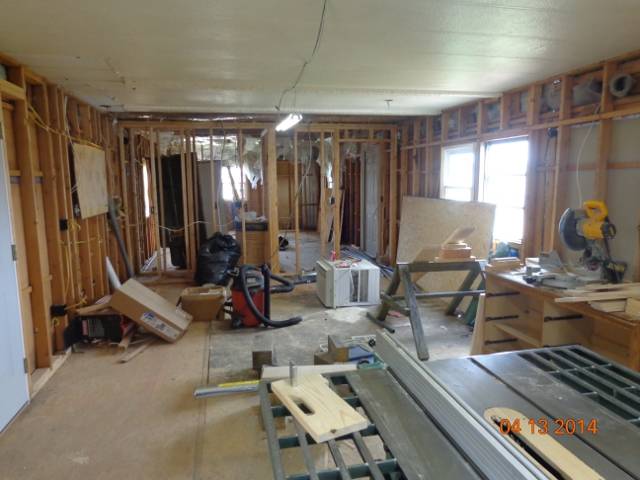 Looking the other direction is the prep and equipment area. I need storage in the worst way, but have to wait until the drywall is up: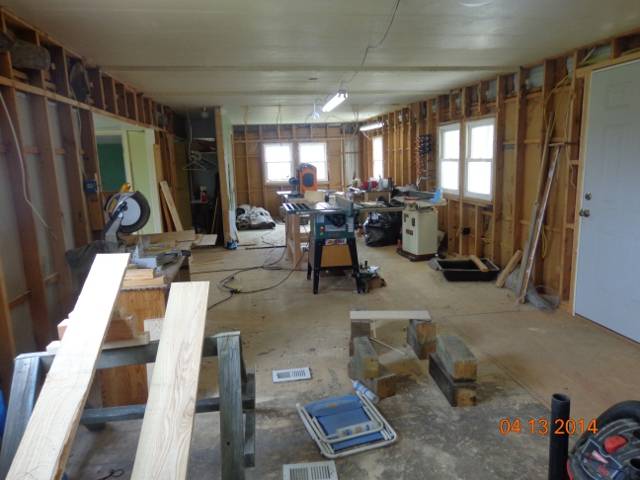 Art—-This is the future build room. Note the double doors with easy access to the outside. This room was added on, and is in serious need of re-leveling. The builder just sat concrete blocks on the ground and went with it. I'll be putting concrete footers in place and resetting the room: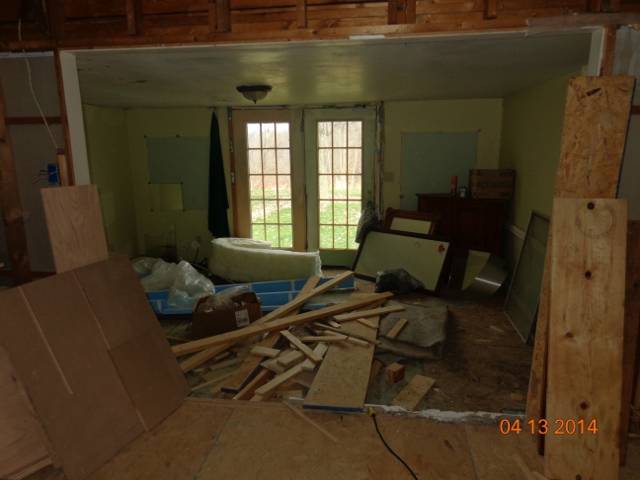 Here is the future finish room. It is currently serving as a makeshift tool room: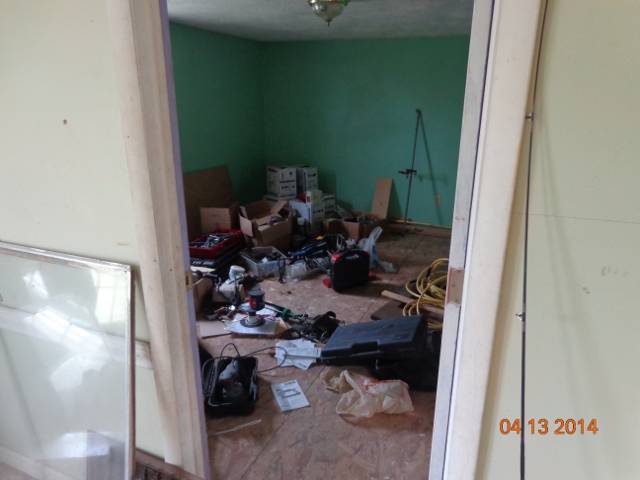 I have been working on rewiring the entire place. I'll have 200A service with 220V anywhere I want it. I still need a new service pole which I will probably get in a few weeks now that the ground is drying out: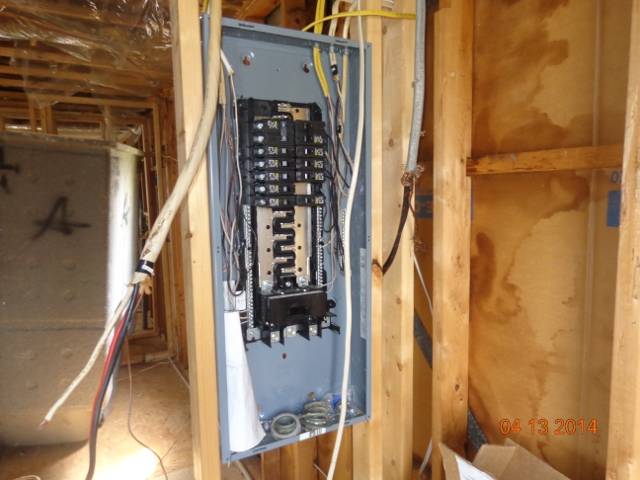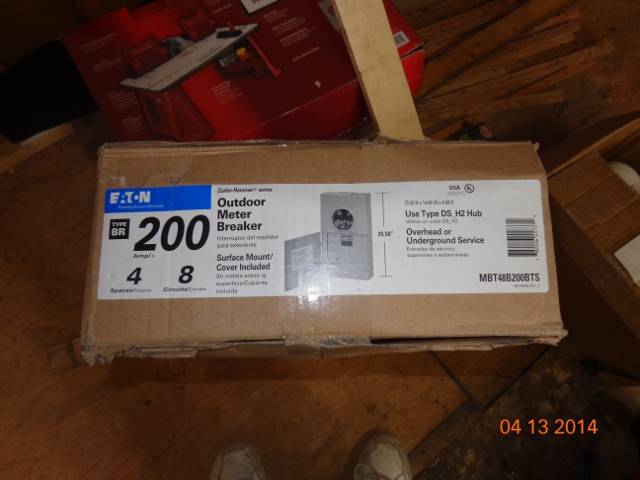 Here is the miter saw table. It's an old dresser that was in the house when I bought it. The drawers were busted to pieces, but I think I can make new ones and have a little storage: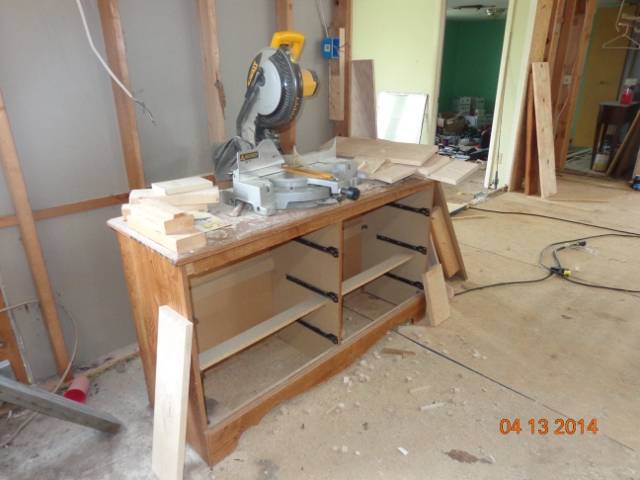 Finally, a few shots of the bench and my answer to the run-out table question. Eventually, I'll have a dedicated run-out table. At then end of the bench is the router table the wife bought me for Christmas. I had to mount it somewhere, bless her heart. I plan on building a much larger dedicated table, but I think I'll leave that one there for quick work that doesn't require precision. You can imagine what happens to the poor thing when the planer fires up. A planer table is also on the long list of things to do.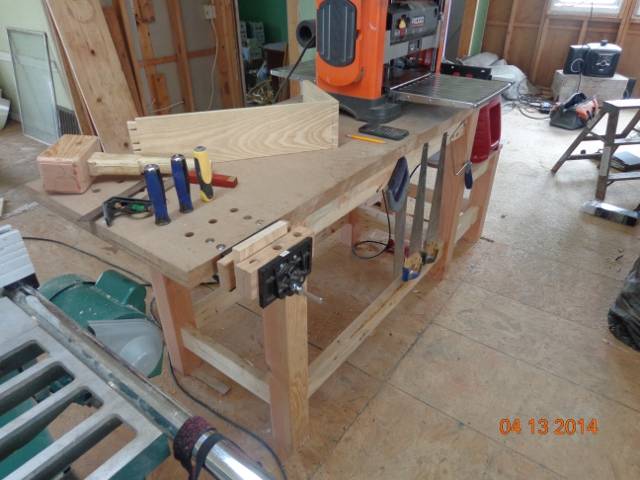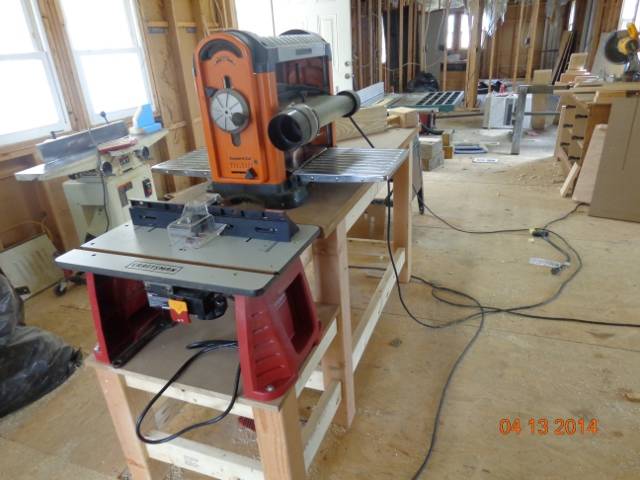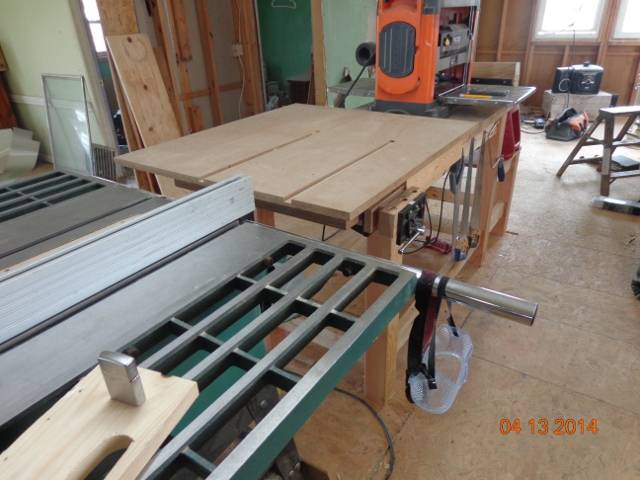 And there you have it. A beginners workshop.
-- Where are the band-aids?---Pro Libertate!
View all parts of My beginners workshop »