Family Heirloom
I'm Feeling a bit nostalgic and wanted to share an heirloom made 84 years ago by my Great Grandfather, Nicholas Caruso. Nicholas moved to the states around 1919 from Florence Italy and was a cabinet maker by trade. Unfortunately, he passed away at the young age of 31. My Grandmother was only four at the time.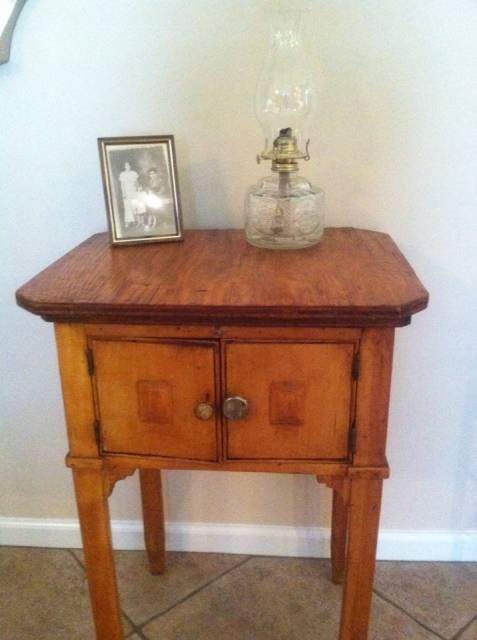 My Great Grandfather made this little side table for my Great Grandmother Mary Bavota-Caruso. It isn't much, and has been through a lot over the years as you can tell by the mismatched knobs and plywood top, and the yellowing from years and years of nicotine from being around a family full of smokers, but it's an irreplaceable part of our family. The table consists of just a small cabinet with two small doors, and a slide out writing tray, which my Grandmother always referred to as a pull out cutting board. She was always very proud of that. I have no idea what type of wood was used. I've been told that the top was originally Marble, which broke at some point in its lifetime. It was replaced with a simple plywood top, which was never fully fastened to the base. Under that top, where no one would ever see had the Marble Top remained, is my Great Grandfather's signature and the date 5-23-1930. Just 16 months prior to his passing. There is something about a signature on something homemade that makes you feel a connection to the person who made it, even if they passed 49 years prior to your birth. The picture that sits on top was taken a month prior to his passing. It is my Great Grandfather Nicholas Caruso, Great Grandmother Mary Bavota-Caruso, my Grandmother, Angelina Caruso and her brother Louis J. "Eugene" Caruso.
edit: Here is his signature.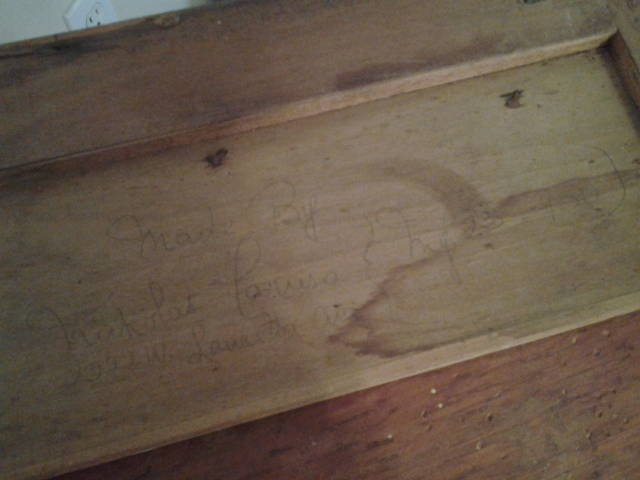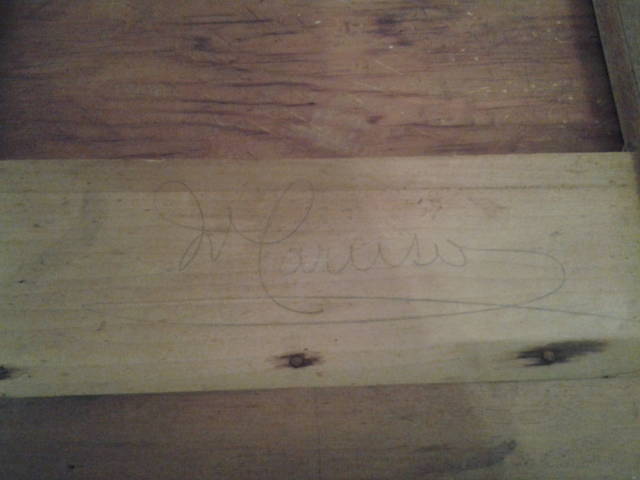 Thanks for allowing me to share, and I hope everyone has a great afternoon and evening.
David