Daddy-Daughter Time #1
As most of you will know by now my Dad is my hero and he too has found healing in woodwork. We get up to all kinds of mischief together and this last week has been no different! As I am now back behind the wheel of a car and driving to different craft shows (and taking Dad Christmas shopping!) he has been trying to help out with making stock. It all started out a few months back with Dad remembering some of the crafts he was taught in school ( by the nuns – he's an Irish fella) including spool (or French) knitting, weaving (with wool) and our latest thing being wooden pegs.
Well it turns out that wooden clothes pegs have far more uses than just hanging your washing on the line as Dad pointed out when he said he wanted to make a rocking chair. I sat and removed the springs of 24 pegs and left him with my wood glue and a YouTube video (the old memory needs jogging now). Slowly but surely over the last few days we have seen this rocking chair come to life and we have also learnt just how strong my wood glue is!
There are quite a few mistakes that I'm sure those of you with a keen eye and lots of experience will spot straight away and it needs to be sanded down to remove the excess glue before finishing it, but all in all I don't think it was a bad first attempt.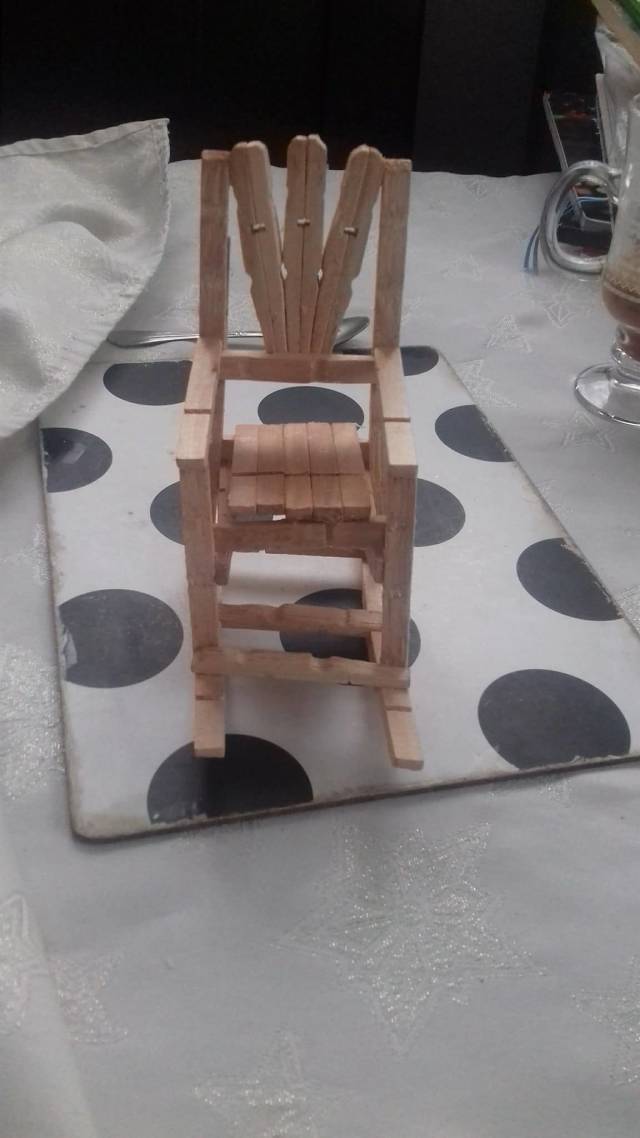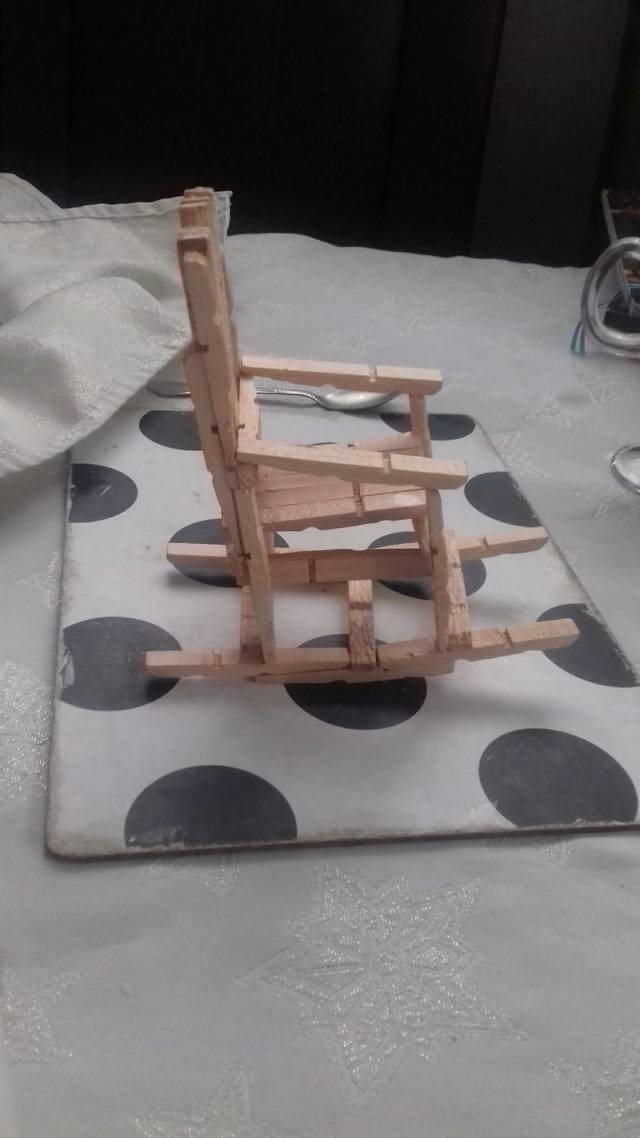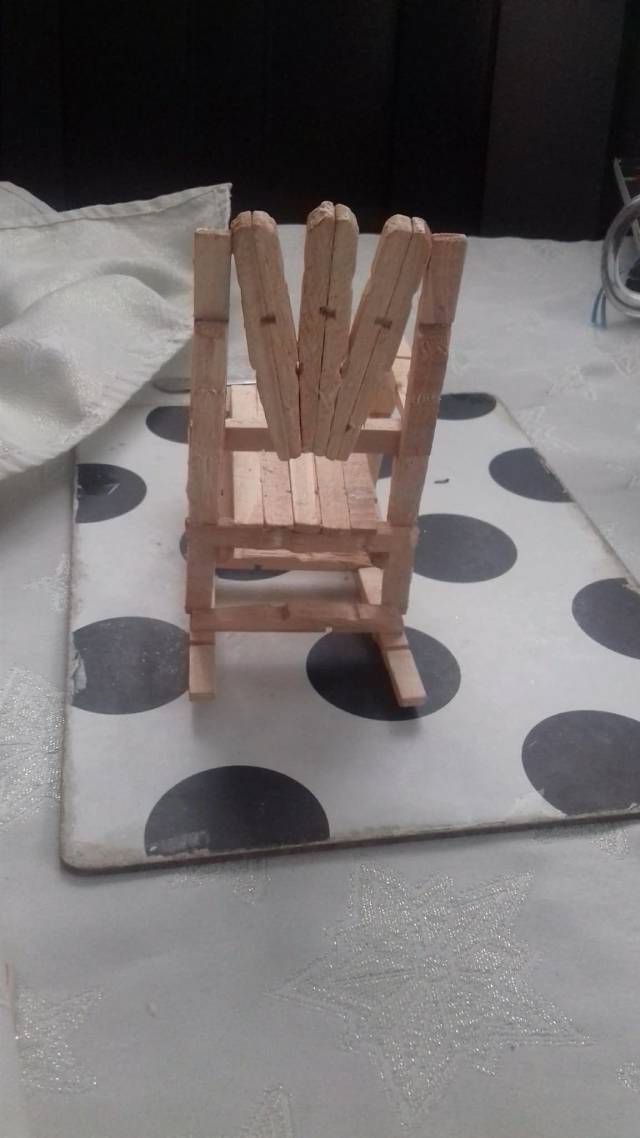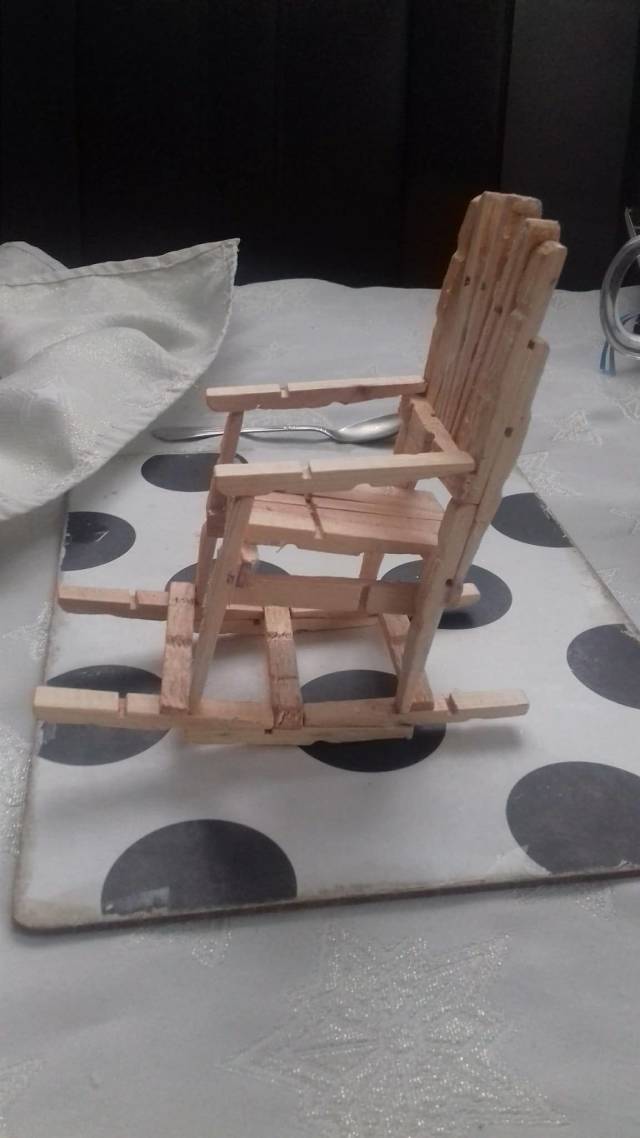 -- ?