Bed side table
Not too long ago I made a pair of tables for a bedroom upstairs. Last week I wanted to post it as a creation. That I did yesterday. The reason for the delay, is that the table and I could not agree on the speed we should go down the stairs. I ended up going down real fast head first. The table came down at a more pedestrian pace. Needless to say I was pretty banged up but nothing broken, just bruised. The table did not fare as well. It needed surgery.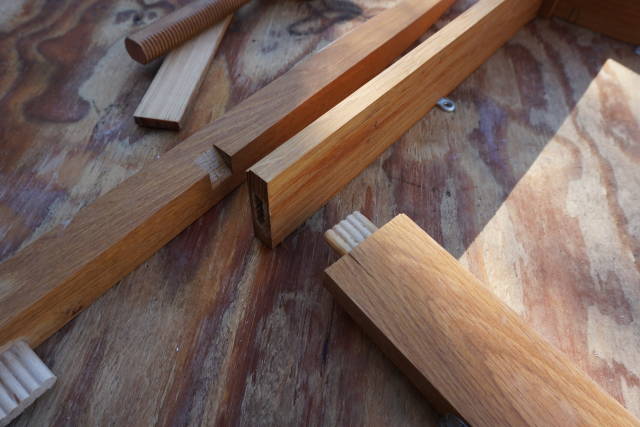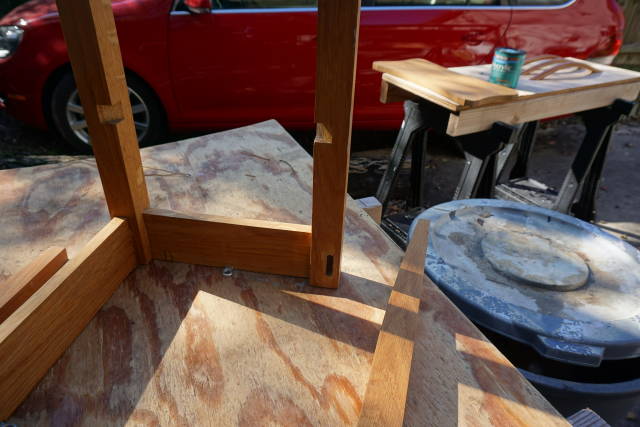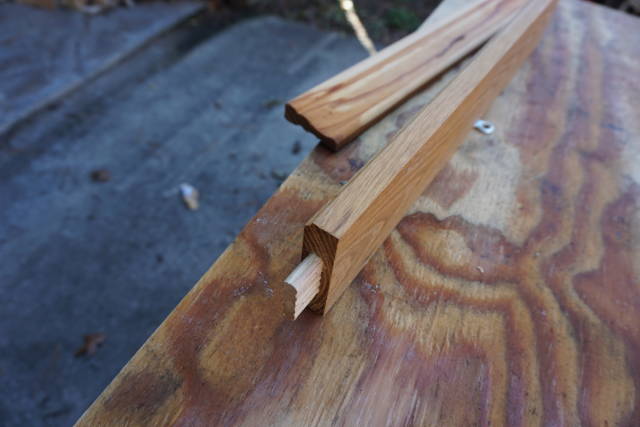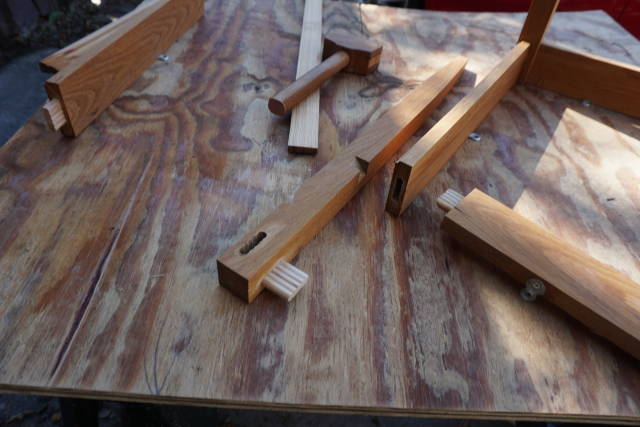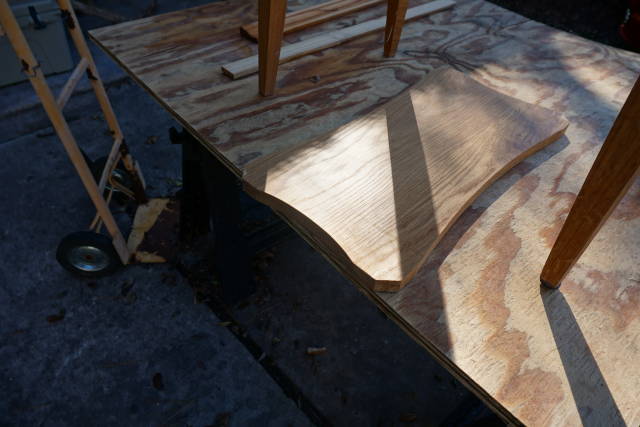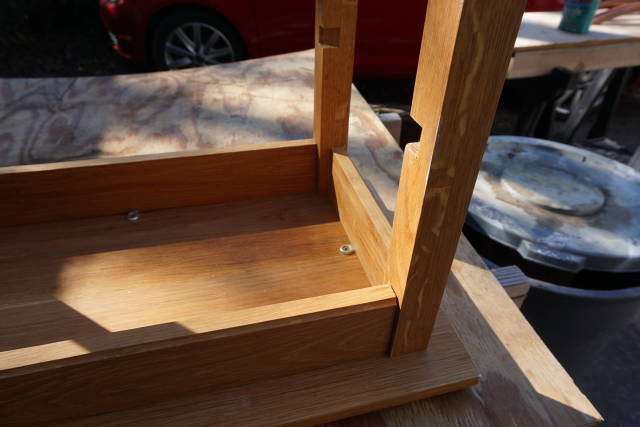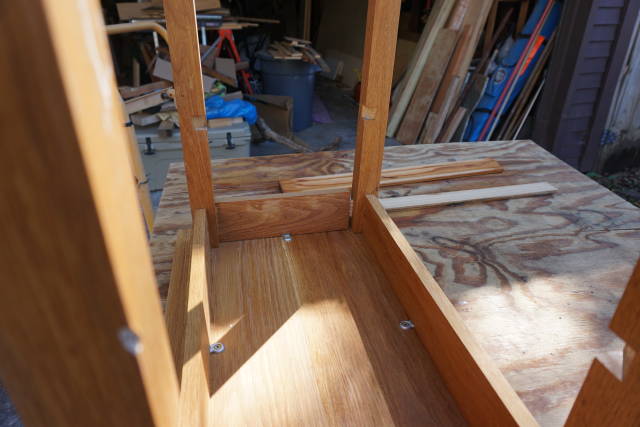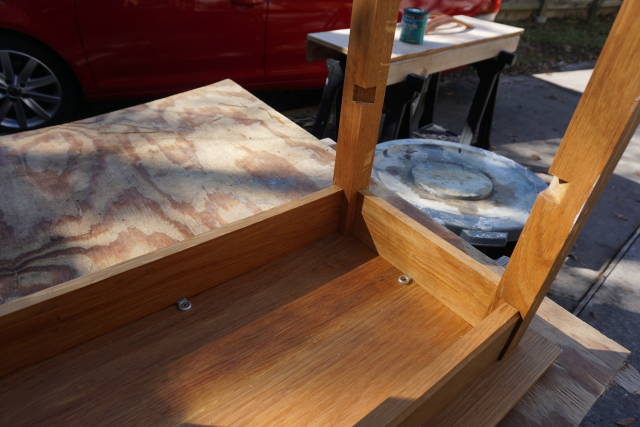 The table is now back together, so all is good. I am still sore and also have a bruised ego.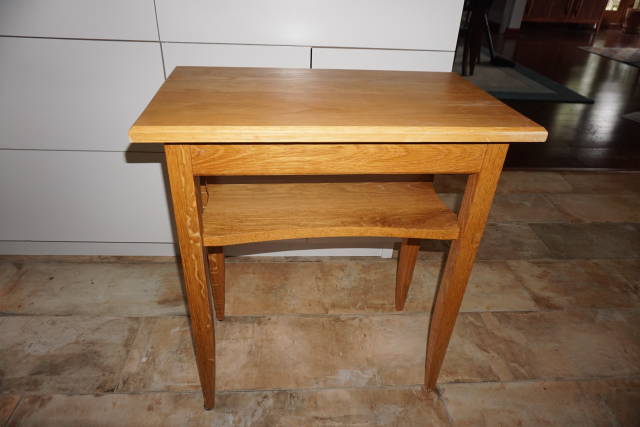 —Madts.
-- Tor and Odin are the greatest of gods.