Gazebo build #3: Roofing
I don't know how exciting this will be. What can I say, it's sheathing and shingles. The following two pictures show the upper and lower frieze, including the hurricane ties used on the center rafters: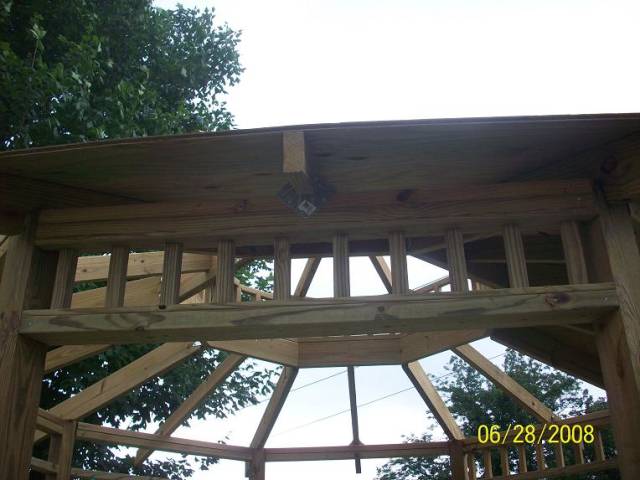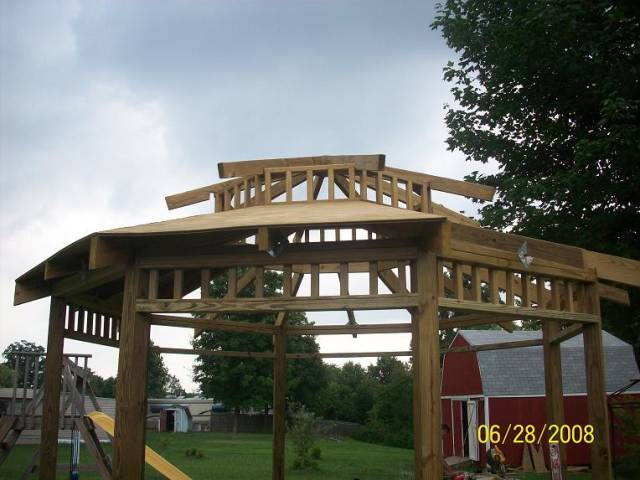 Staining the upper section would be a total pain after the roof is on, so I did as much as I could before the upper sheathing went down: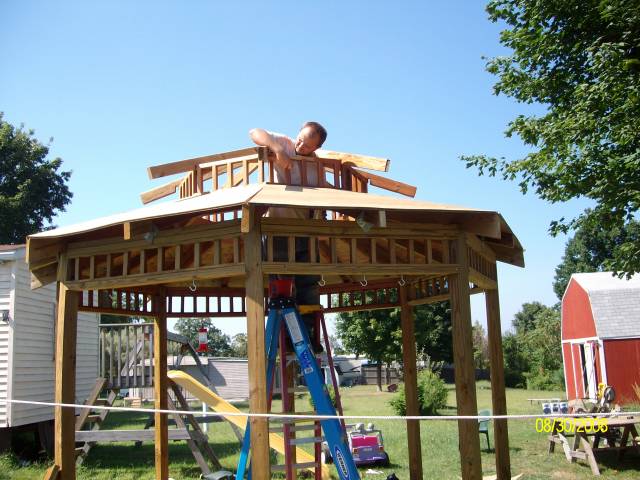 The next image shows the lower sheathing in place. In a perfect world, the cuts should be automatic…but I don't live in a perfect world. Each piece was measured and cut to fit. Such is life in the roofing world.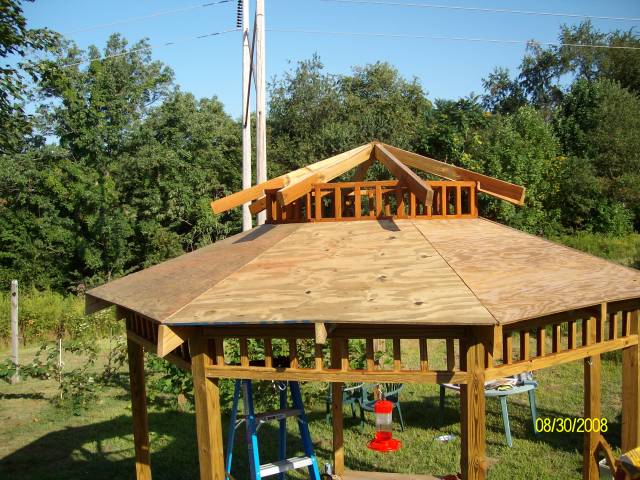 Once the lower sheathing was on I had to install the lower fascia board. I wanted the fascia to cover the ends of the rafters; the wife wanted the rafters exposed. Guess who won that battle.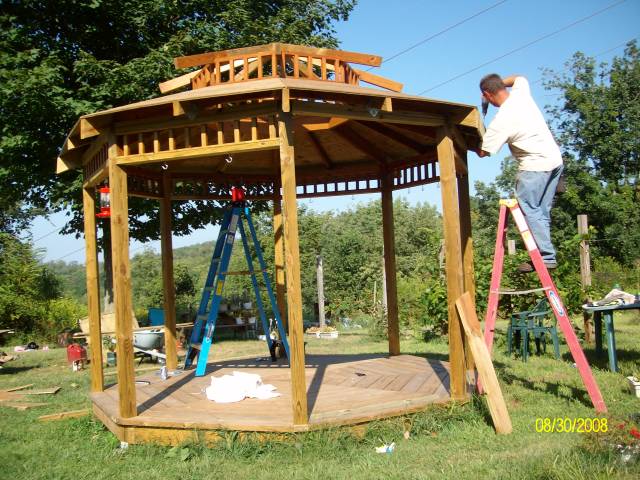 Time to go to the upper roof and cut the tails for the upper fascia. I hated the fact that the ends of the rafters were exposed to the weather, so I tapered them inward a little so the drip edge would help keep them drier. I thought it wouldn't be to noticeable, I was wrong. The wife spotted it right away and started calling it her pagoda :(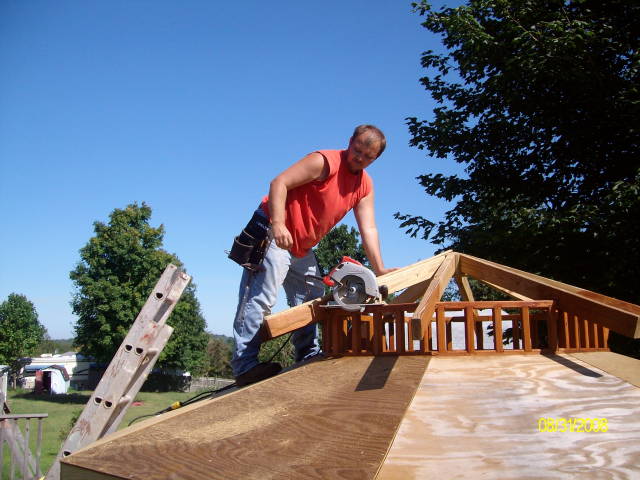 The next three shots are just shingles. I enlisted the help of my best friend Fred simply because he had nothing better to do and chose the wrong day to come over and drink beer.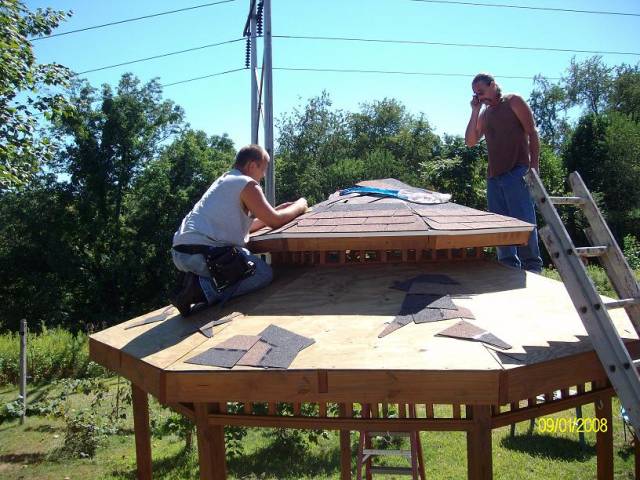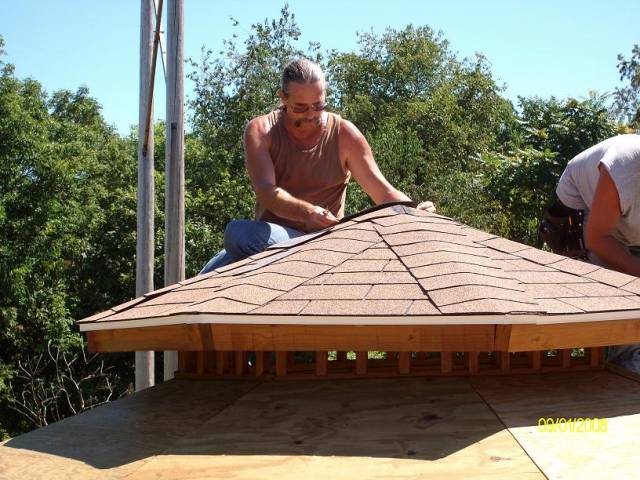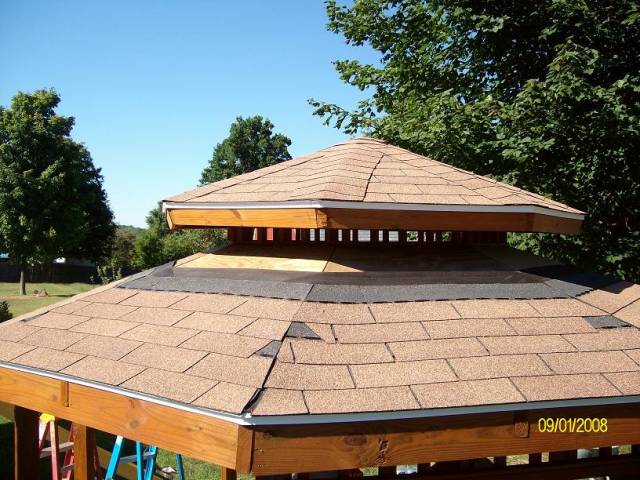 I really hated the white drip edge, but nobody had any brown in stock. Fred says we did it on purpose so it stood out as a contrast. I'll go along with that.
-- Where are the band-aids?---Pro Libertate!
View all parts of Gazebo build »