New bathroom
Well it's been fun in the wolf and rabbit den. We've rebuilt our bathroom. It was originaly decorated in the '90's but in a perverse seventies way. We discussed, rabbit and I, the options and finaly decided on a sort of Cape Cod thing.
I looked at several vanity cabinets which followed the style, most of which were in the 1000.00 to 1500.00 dollar range and decided to make one out of pine (not recomended) which eventually came out OK. So I did that. It cost me, with tiles on the top around 500.00 bucks, including the basin and taps and the plumber. That was all extra in the other vanity cabinets.
So off with the tiles and on with the beadboard, I moulded a little trim which I haven't installed yet but looks quite nice. I also need to do the floor…never mind, all in good time.
Now I'll be very clear here. I will never build anything out of pine again and I despise the wierd dust MDF makes. The pine just explodes. Horrid. I made a lot of mistakes. I have a dovetail jig for my router. It's fixed at half inch cuts. I really should have made the drawers match that, don't you think. My drawers have a few orphaned pins, but what the hell…they slide nice.
I forgot to account for the adhesive for the tiles so they all sit a bit proud of the trim.
The door fronts are made of pine with loose tenons made in a jig for my plunge router, tenons made on the router table. If you intend to do this be careful to get things accurate, nobody likes twisted doors that you made because you flipped a board and cut the mortice a millimeter out on one side and a millimeter in on the other. God Bless hand planes.
So a few pics…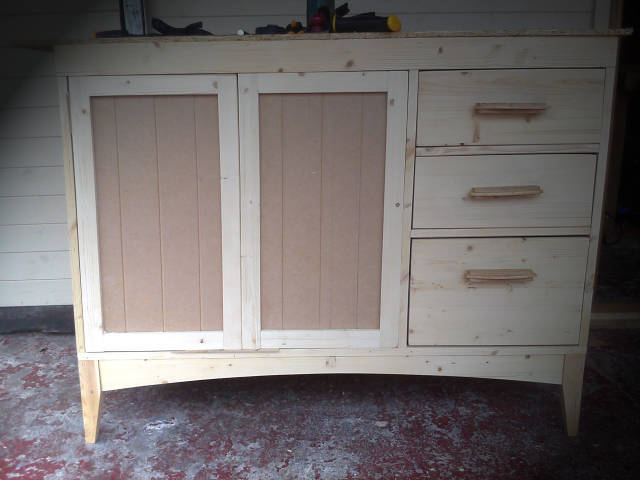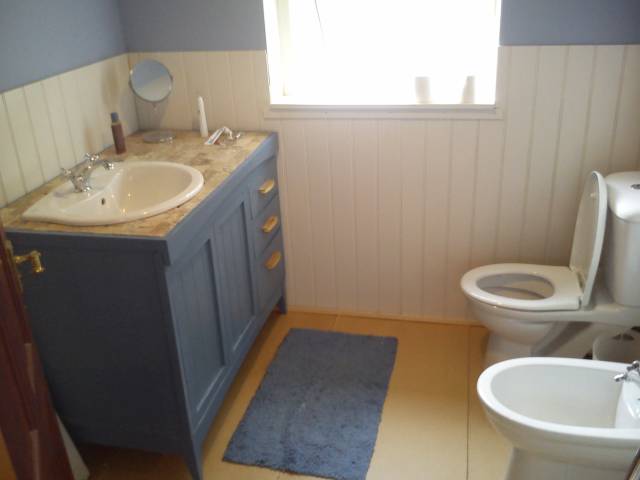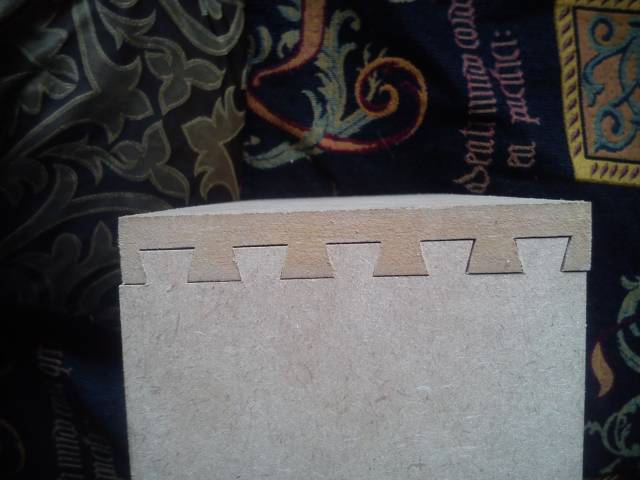 -- -- Alec (Friends call me Wolf, no idea why)