Hidden wall pocket
Well i am at it again, i had an idea, its been done before, but not quite like this, plus a lot less expensive.
When ever i start i like to take a shot of the raw materials. Here it is on top of my work bench.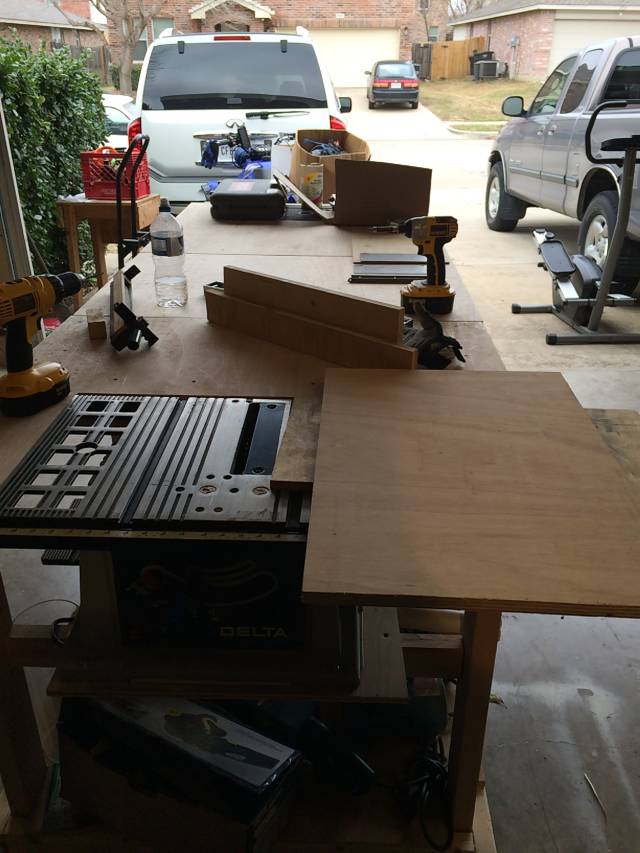 So i started by putting the brackets on the back side of my art work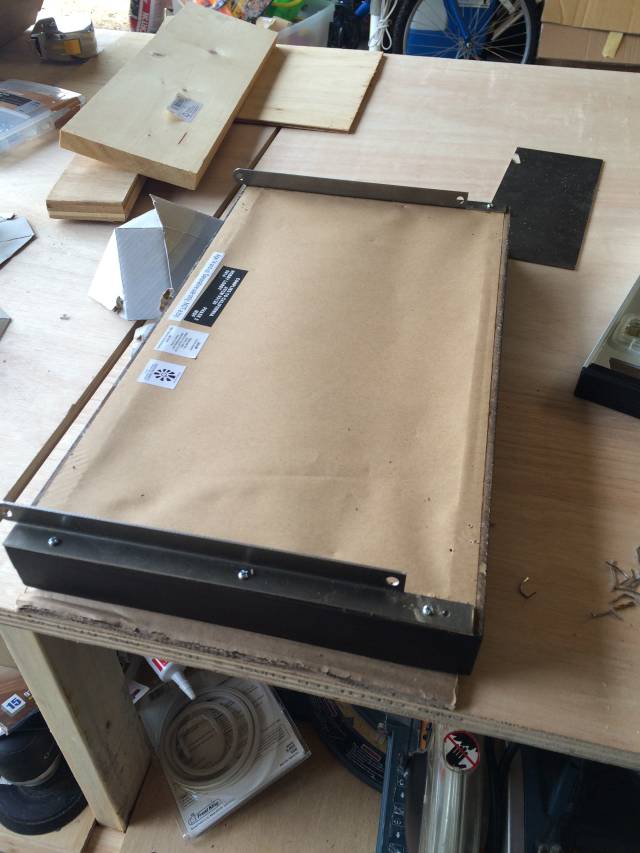 Once that was done it gave me the inside dims for the "pocket" i designed all the metal brackets my self and had a metal shop make them for me out of 16ga steel.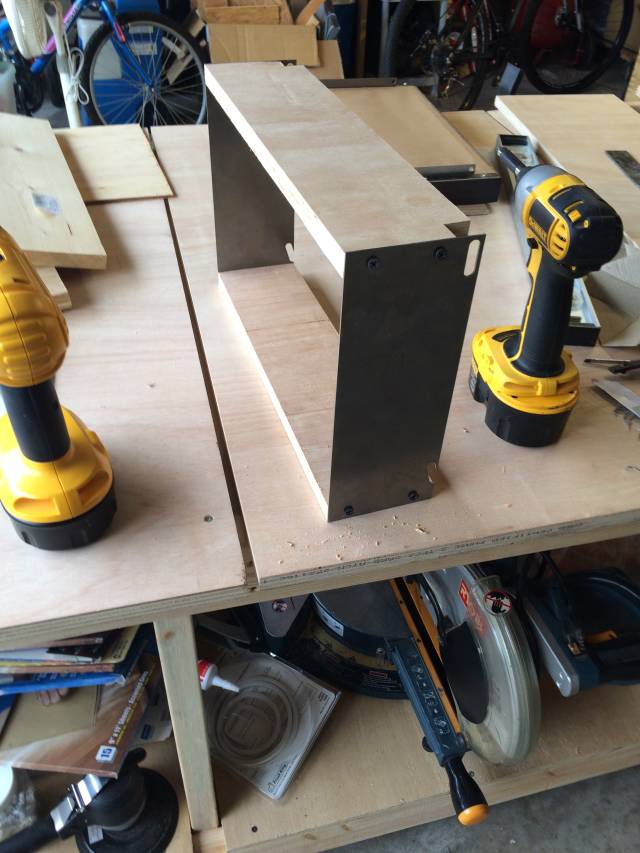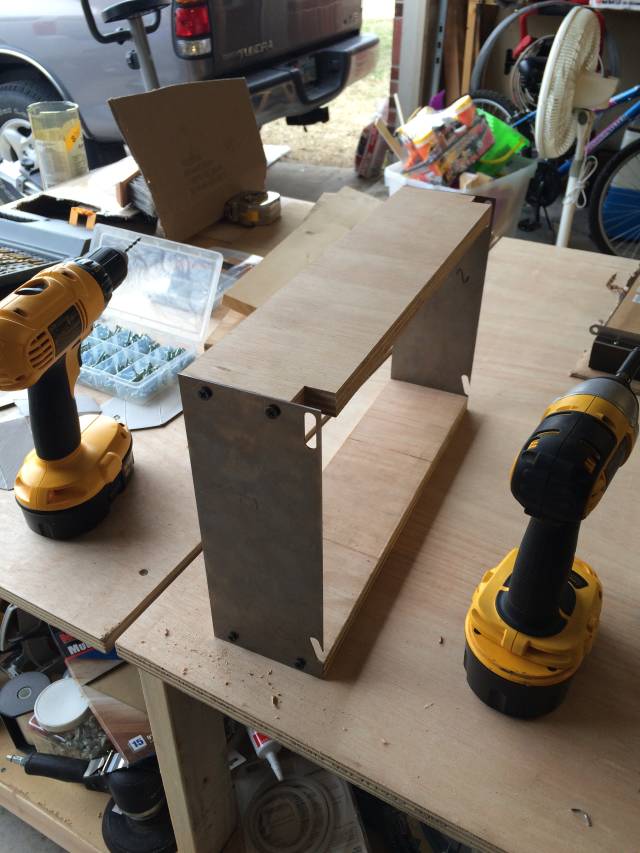 Once the pocket was made, i attached the pocket to the art work.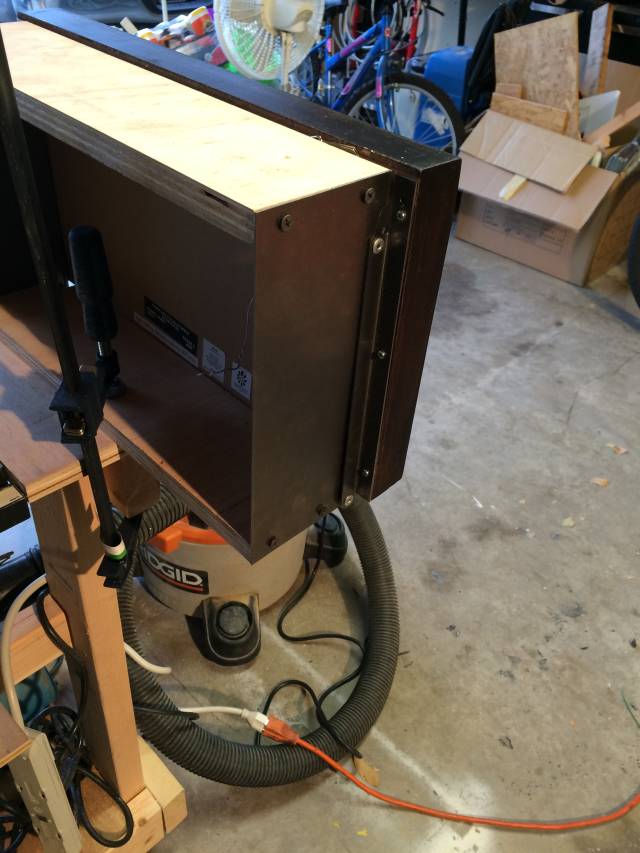 I then clamped it to my table to test my hinge system.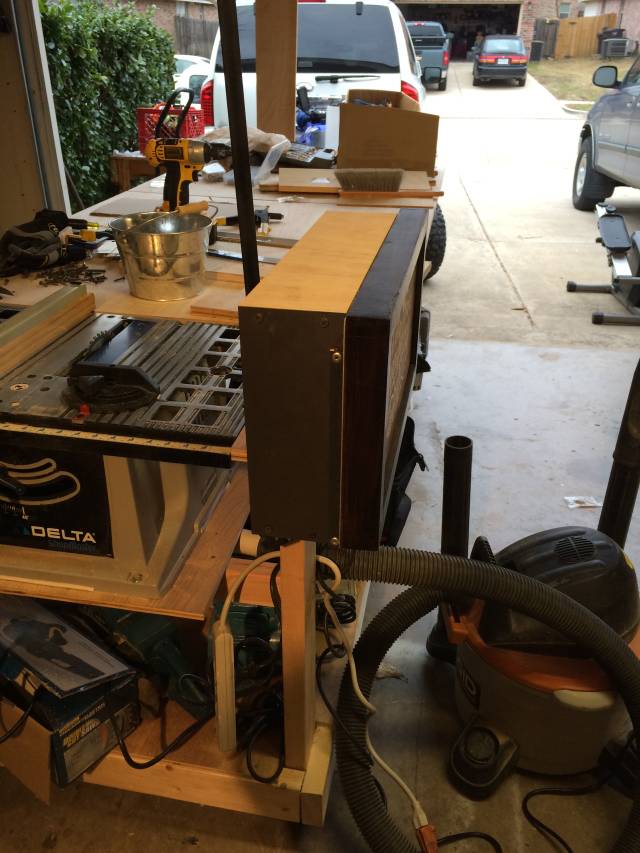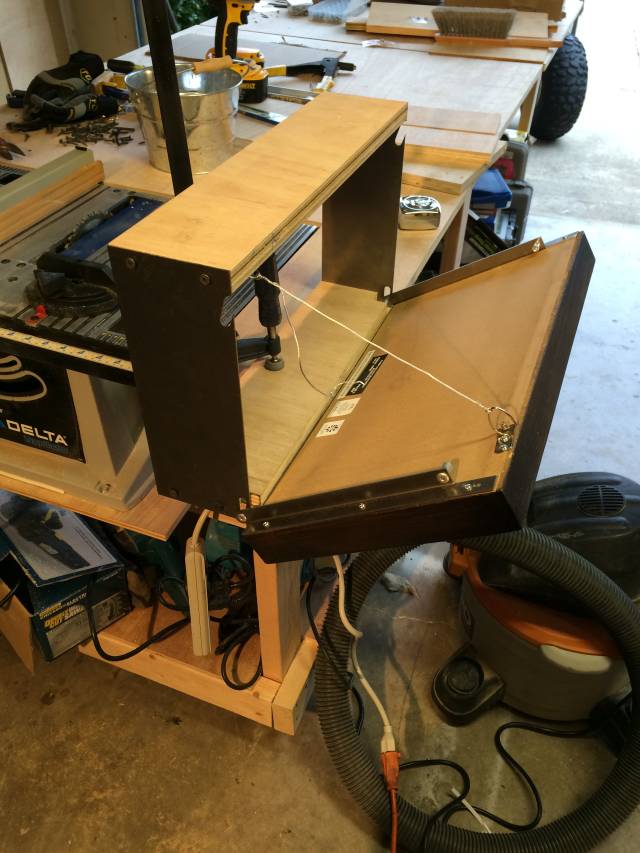 Once i felt it was smooth i attached the back to close it off.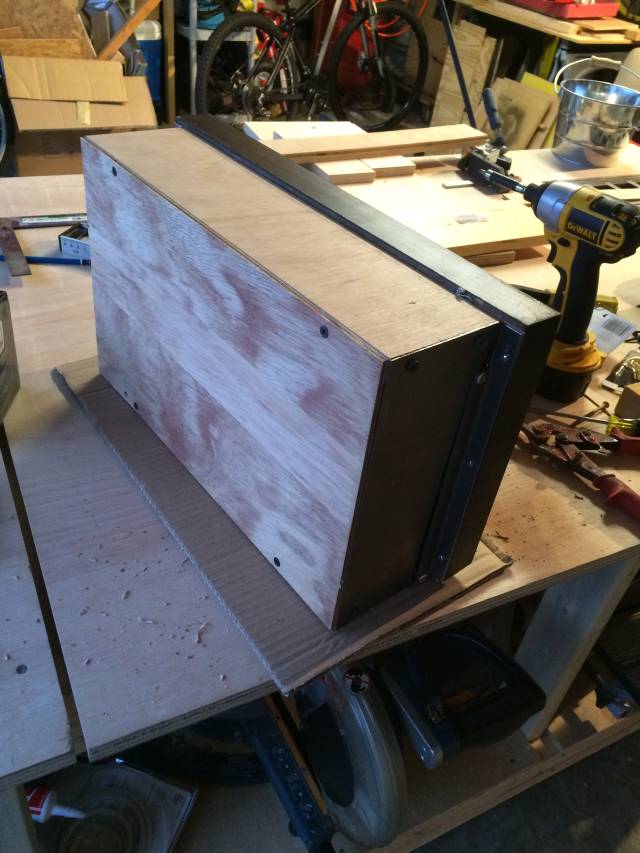 Once that was done i went and found the spot i wanted it. I then measured, cut, and slid in place. Fit nice and tight and no one is the wiser!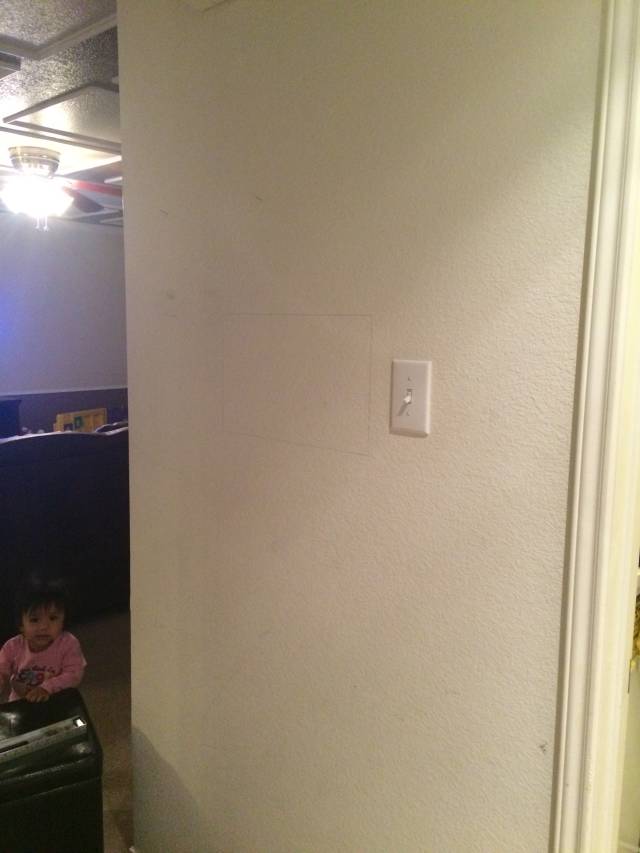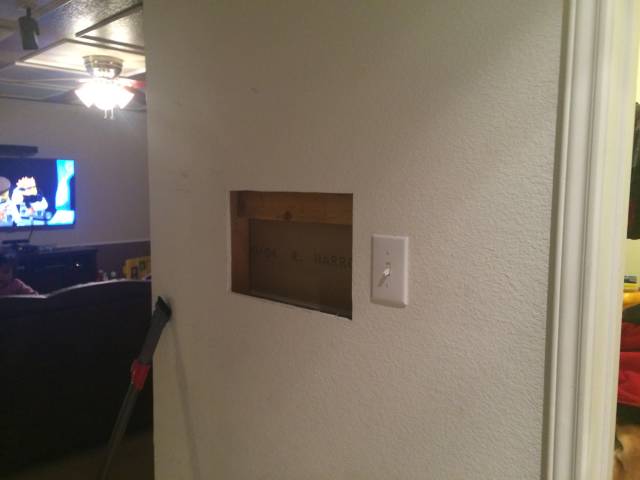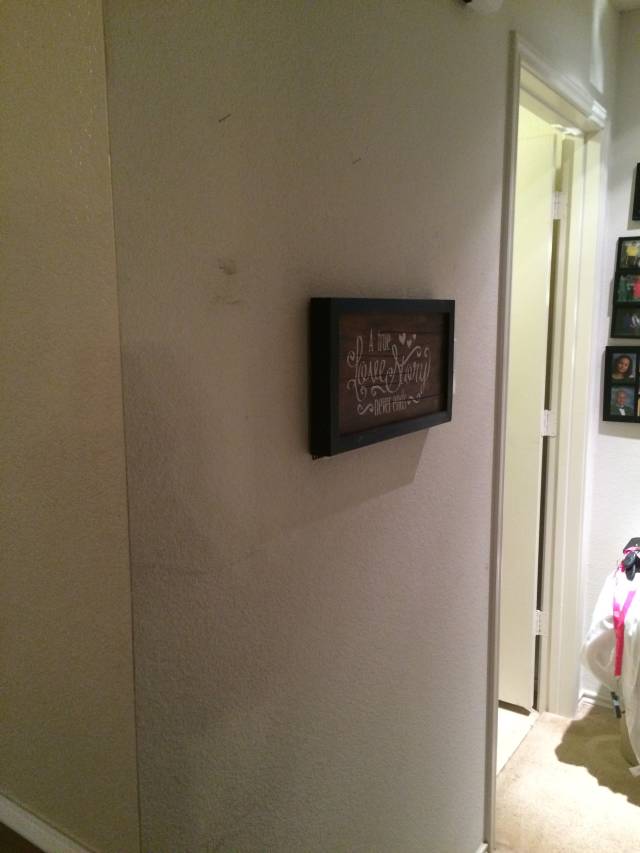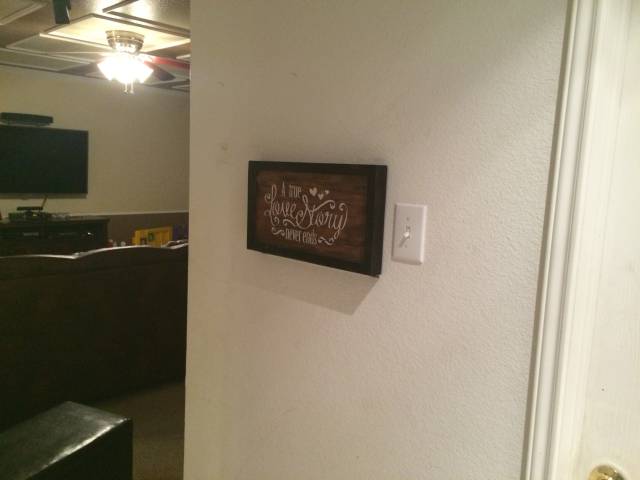 Testing video: http://youtu.be/43aT65aCEa8
My commercial: http://youtu.be/g0UZRVge3v8