Gut Shop Reorganization #8: Drawers done
OK these mistake drawers retrofit into wood slides are finally done. I just need to lubricate the slides and fill the drawers up.
I was going to simply cut a notch into the drawer fronts to act as a pull, but I decided to do something a little more fancy. I flattened a 2×3 and routed a finger space into the backside of it. They're full width for looks only. I like it. Having no notch cut into it will keep the dust out too. I think I'll take this pull concept and use it later when I build a nice cabinet.
The slides work pretty well too, especially considering they were retrofit. I learned some good lesions doing this and next time I make wood slides I'll have some experience to fall back on. And, hey, I gained an extra inch of width thanks to my mistake. I always say, if you want to know exactly how important that extra inch is, just ask your wife! ;-)
The cabinet is about 30h x 24w x 25d. Enough depth to store the unused ball bearing slides. :-)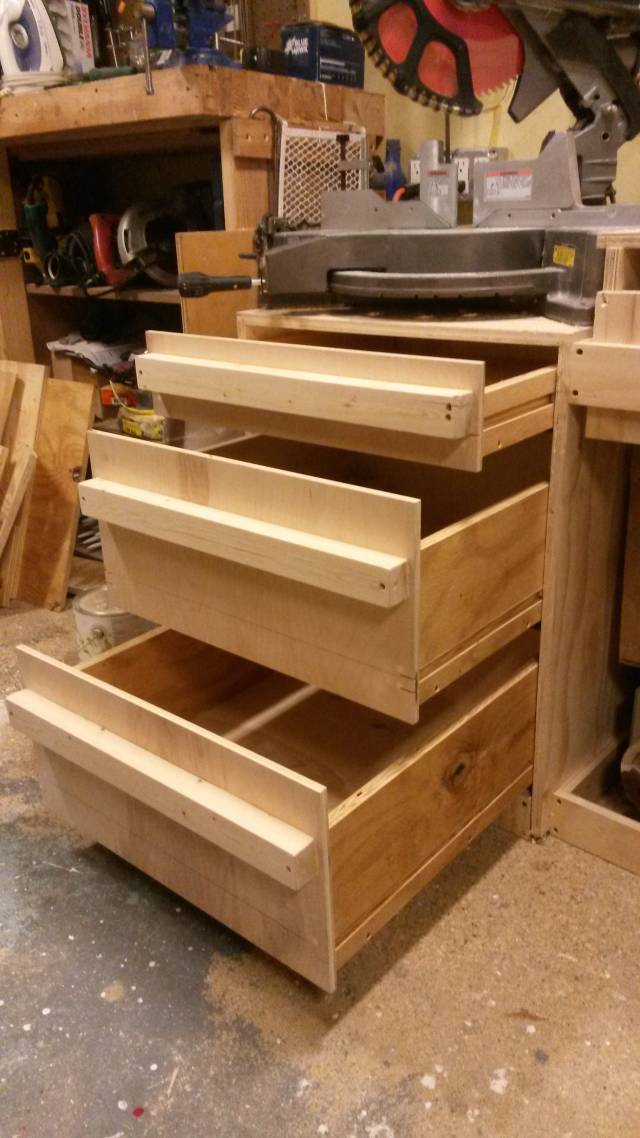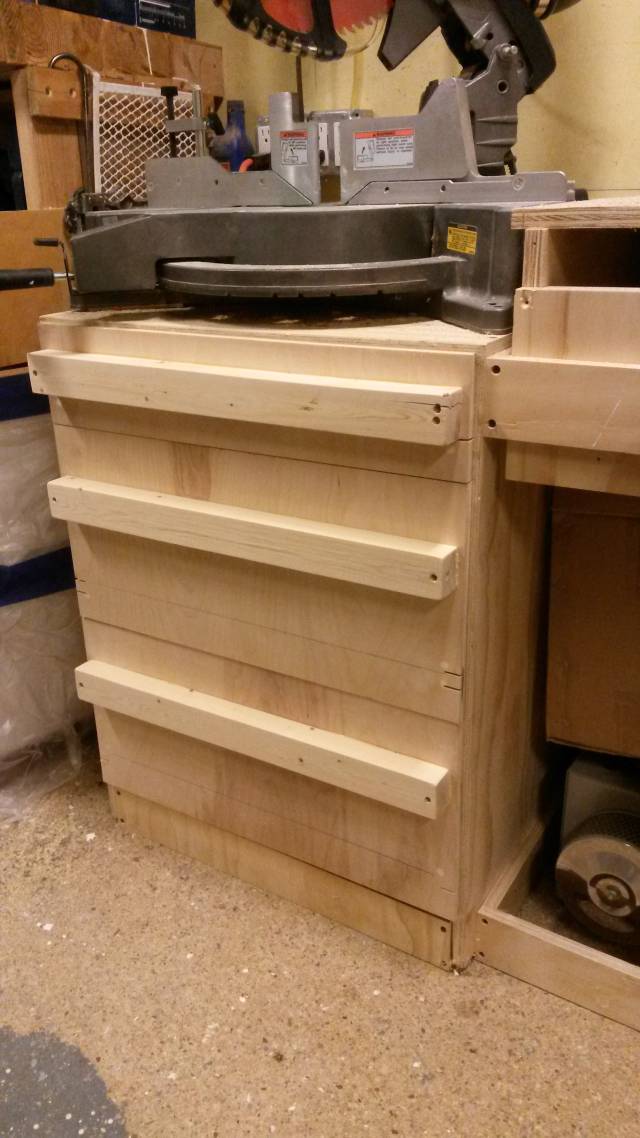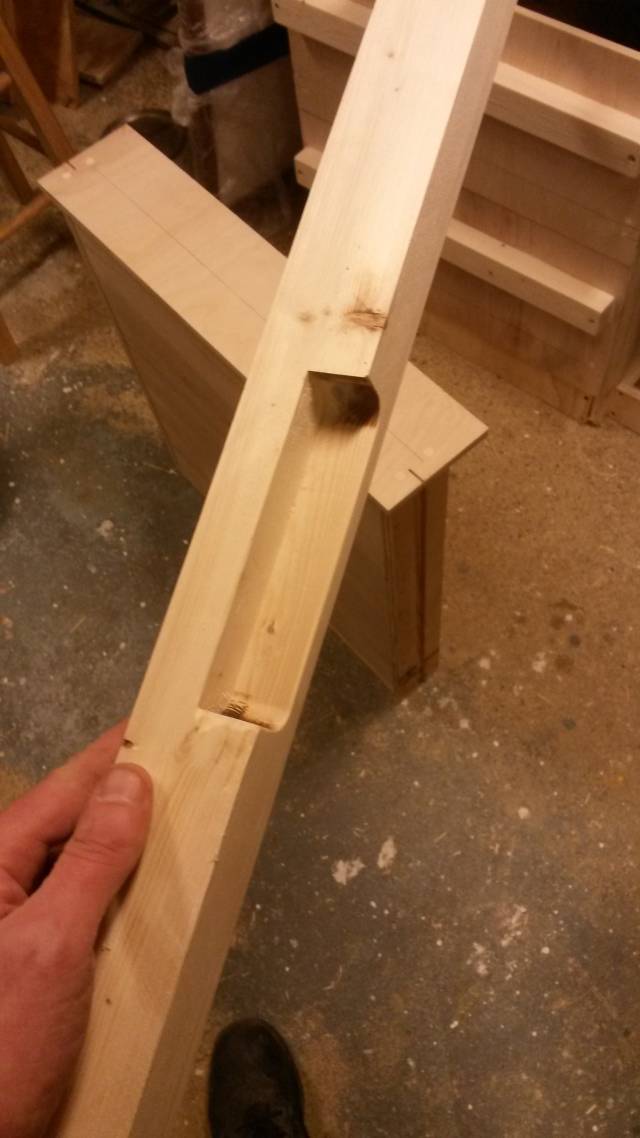 -- Losing fingers since 1969
View all parts of Gut Shop Reorganization »