Gut Shop Reorganization #9: Superior dust collection
I have an old delta contractor saw. Underneath was a pan tilted about 45° to the back to let the dust drop and sort of keep it away from the front where you stand. It made a huge mess every time it was used so I put plywood sides on it and stuck a vacuum hose inside. It kept the dust off the floor but it would fill right up to the top if I didn't clean it. It didn't remove much dust.
Today I made a pyramid, turned it upside down and put the vacuum hose at the bottom. I didn't have much time to test it but it seems to work pretty well. I got the angles for the pyramid from one of those online compound angle calculators. As a pyramid wood working project it's not much to look at and I had a heck of a time cutting the pieces, but they went together well enough to serve its purpose.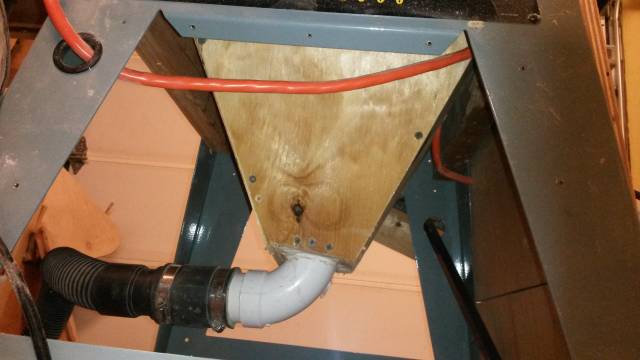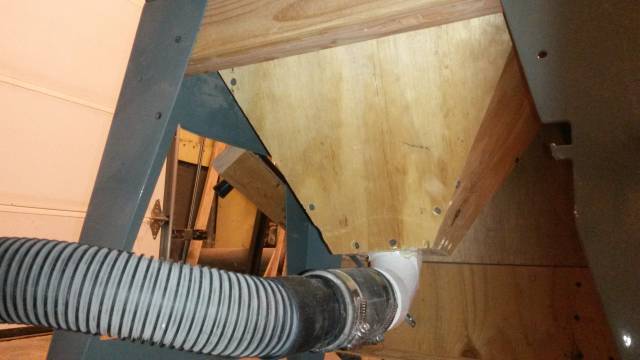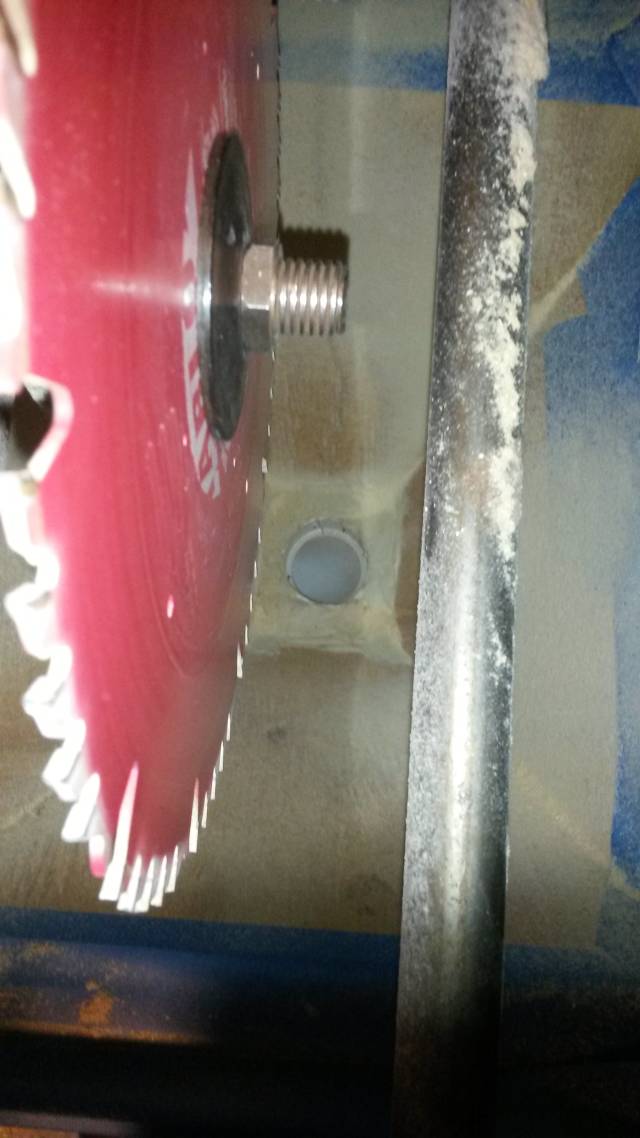 -- Losing fingers since 1969
View all parts of Gut Shop Reorganization »