mesa boogie amp head #5: amp face
Getting closer to completion. Yesterday my buddy came over and we rounded over the edges of the front, sanded and hogged out the hole for the logo. I'm not much for hand tools but I think we did a fair job at the logo mortise. The logo is beveled inward so the mortised had to be very tight. It's going to show a gap because of that bevel. But we got it flush without too much damage.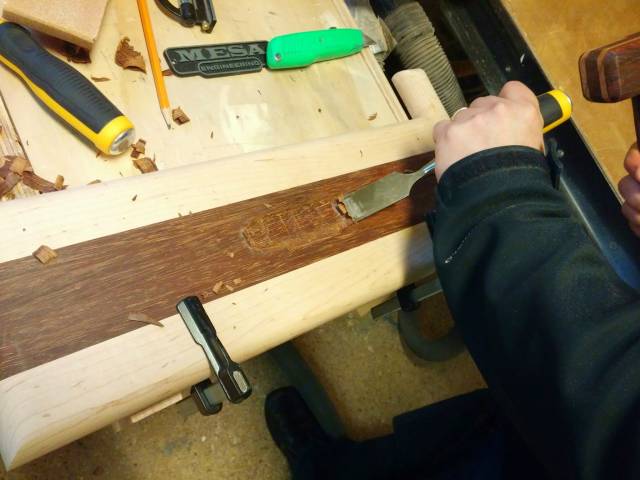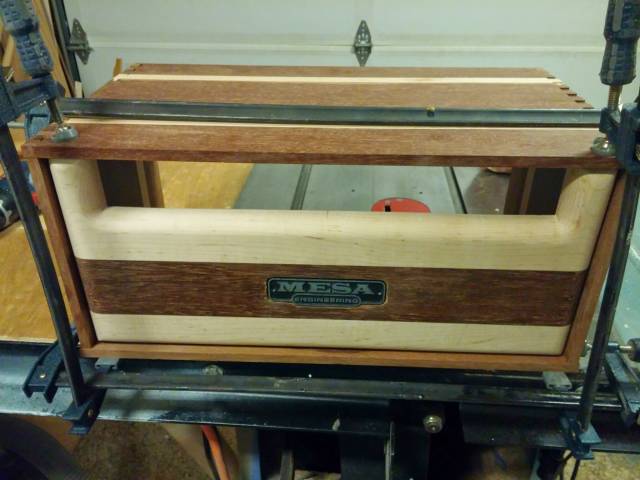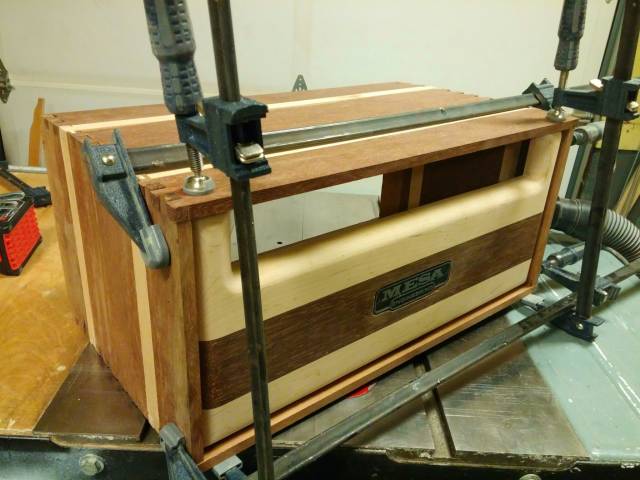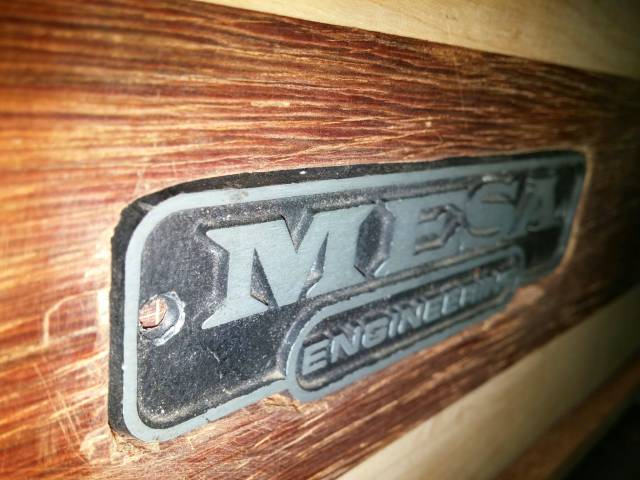 One crazy thing is that I purposefully cut the front oversized so I could trim it later to fit perfectly. Well somehow my oversized became undersized. It's snug but not tight. We're going to add a couple of screws to hold it in place. That is very disappointing. Should have it glued up today. We'll see.
-- Losing fingers since 1969
View all parts of mesa boogie amp head »