Aniversary Liquor Box
I received an order from the bartender at Hannons Irish Pub to make a liquor box but it need to have their name and the date the pub was established with the 30th anniversary also on front. The bartender wants to place a top shelf vodka inside. So I thought about this and build a box with finger joints however I built the fingers to stick out to resemble the tops of old Irish castles and their look out fingers. Then looked at the pubs Website and saved their name. Then I took a trip down to my graphics designer and told her what I needed, how I wanted it laid out, and gave her the pubs name off their Website. She sent me a proof and the she sent it to my laser guy. Meanwhile, as this was happening I was making the box.then took the parts down to my laser guy and he burned in the design. After the assembly was done I took my chisel and put some chamfers on the fingers. I also did a small chamfer around the fingers to really make them stand out. I also forgot to mention that I put a surprise on the side of the box.
well for the finish two coats of tung. Then let it sit for two days gave it a good rub out and the two coats of sprayed laquare. Then I brought out the plane and shaved some cherry for protection around the bottle.
Heres the pictures.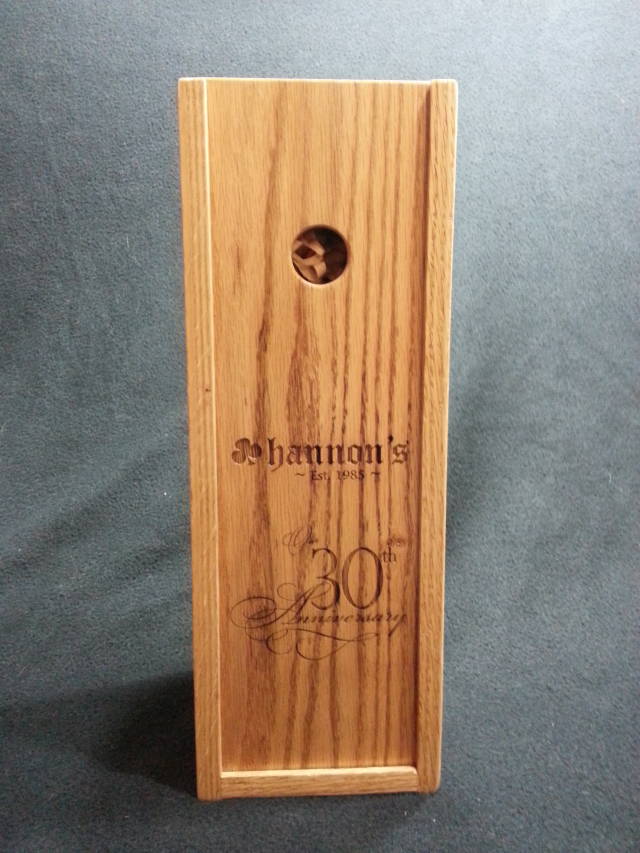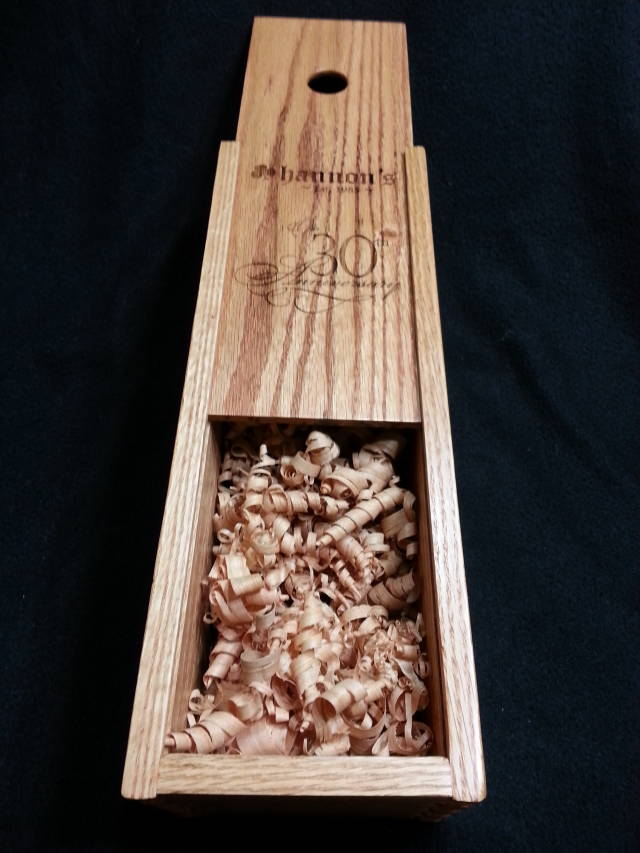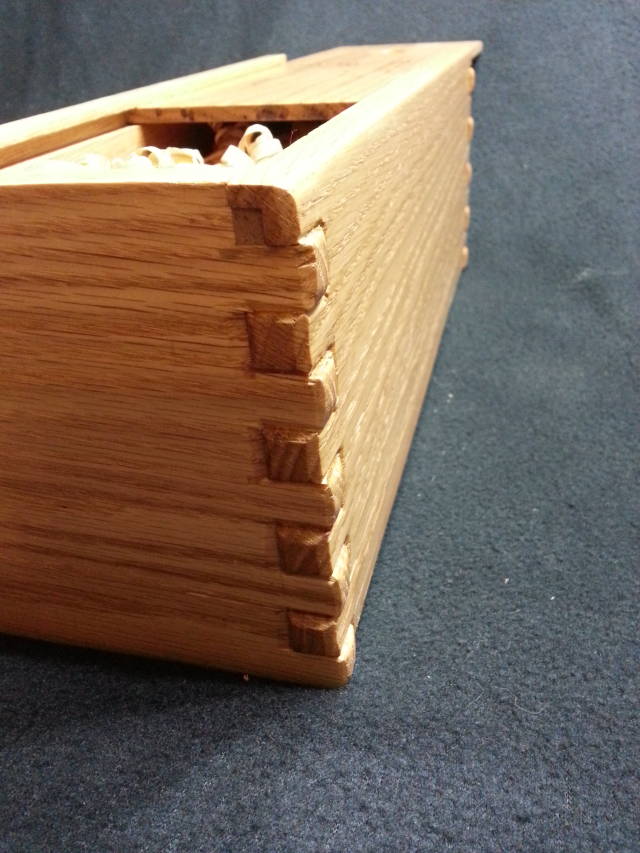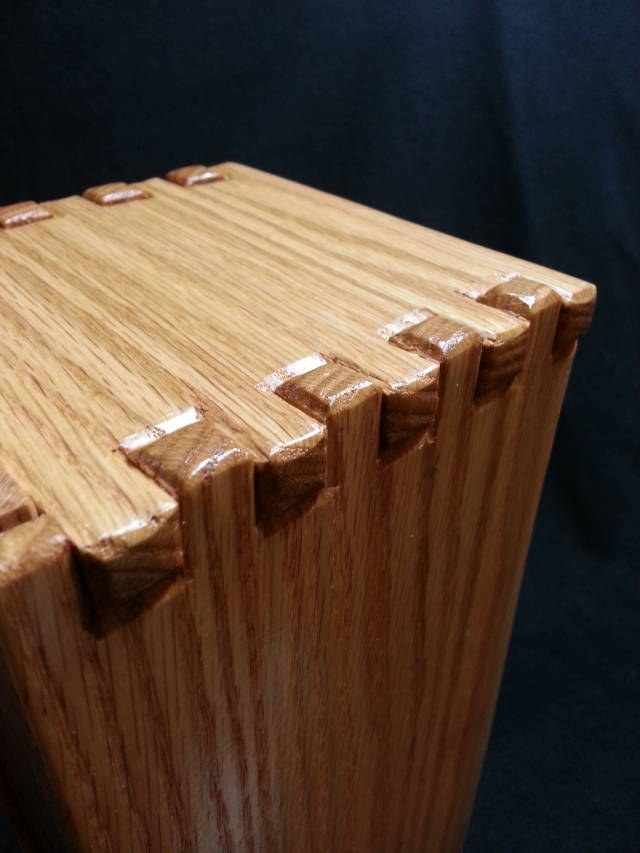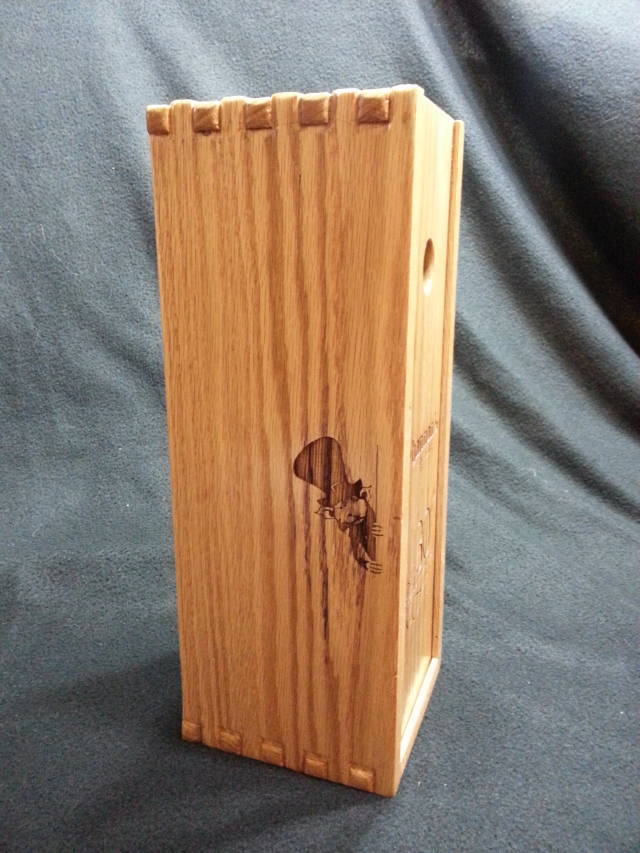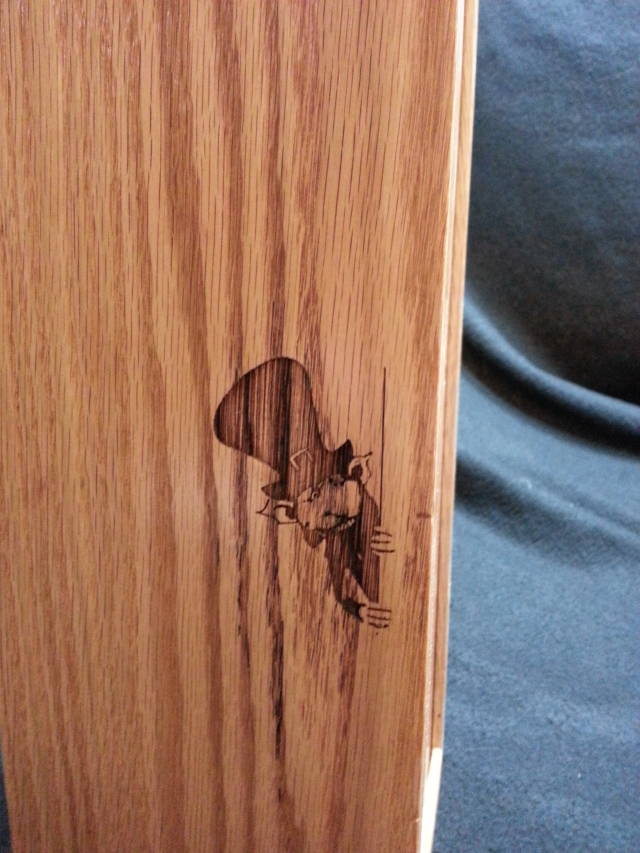 -- Jeff Vandenberg aka "Woodsconsin"