The Shop
We bought this old office building a couple of years ago.
Set up my shop in part of it, started taking out walls first. Being a steel and concrete construction, lite concrete for the interior walls , a sawzall worked great.
This phase is AIR.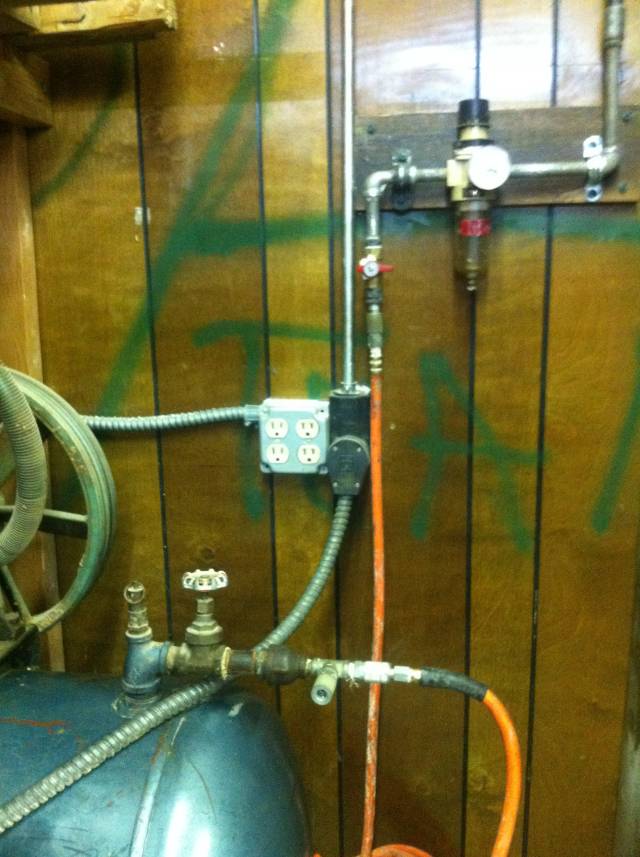 Installed the compressor on casters ( of course) so I could roll it out to work on it if needed. Installed
quick connect on the compressor & airline system to be able to roll out the compressor to work on it & hook up the portable.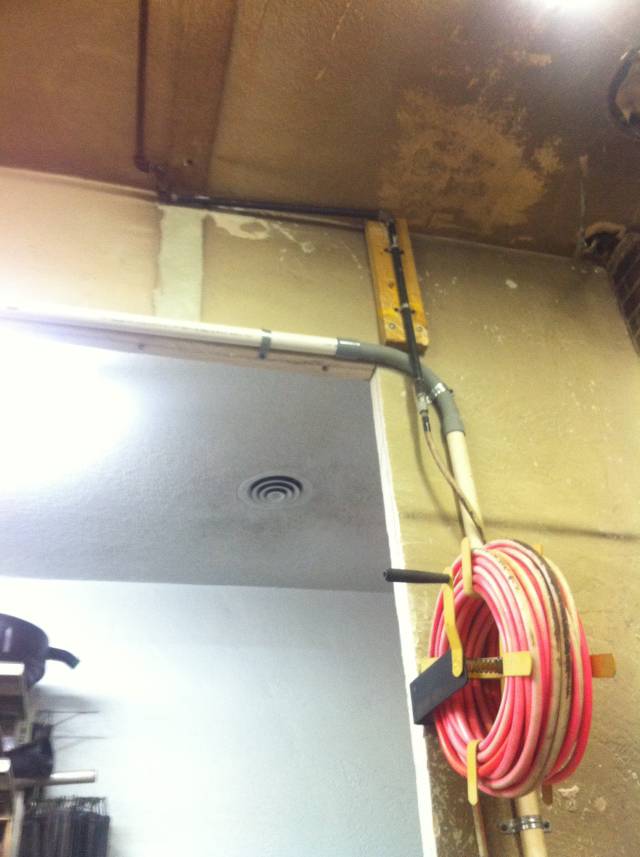 Installed a 100' reel hose by the door.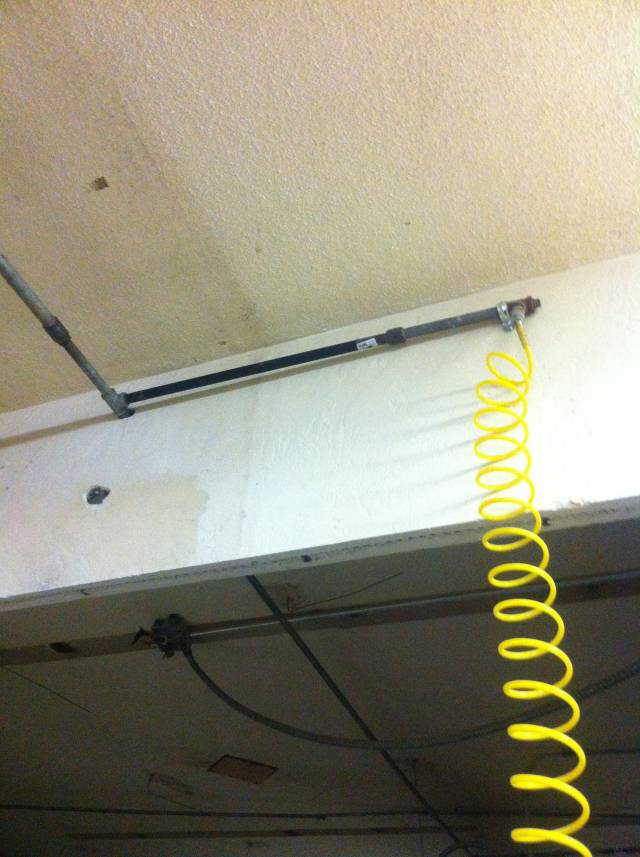 I used 1/2 " steel pipe & started each run next to the ceiling & sloped back to the compressor to allow the moisture to flow back to the separator.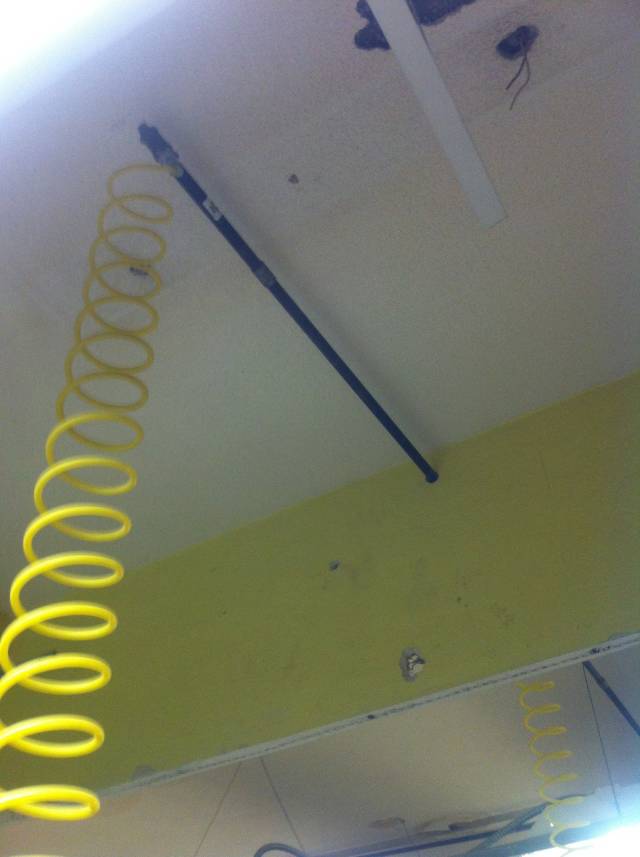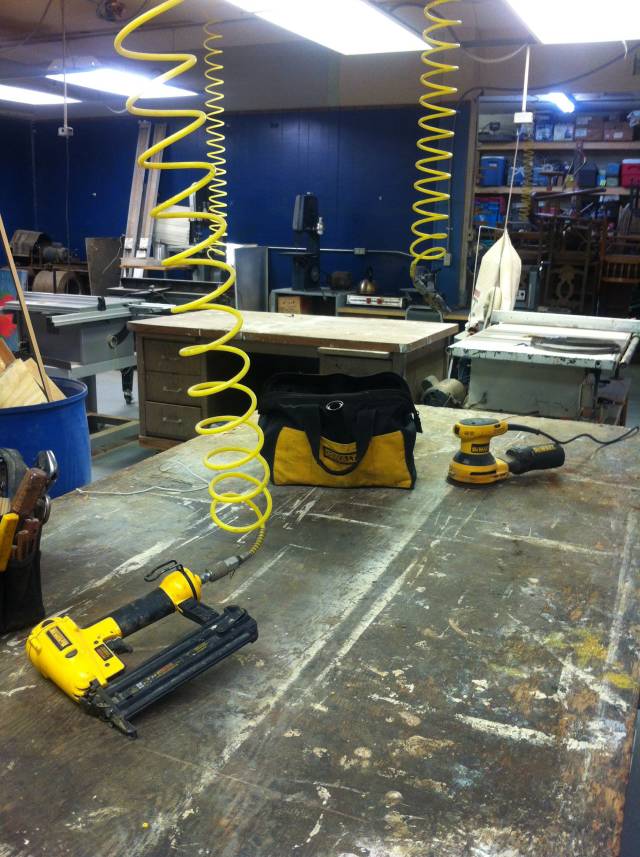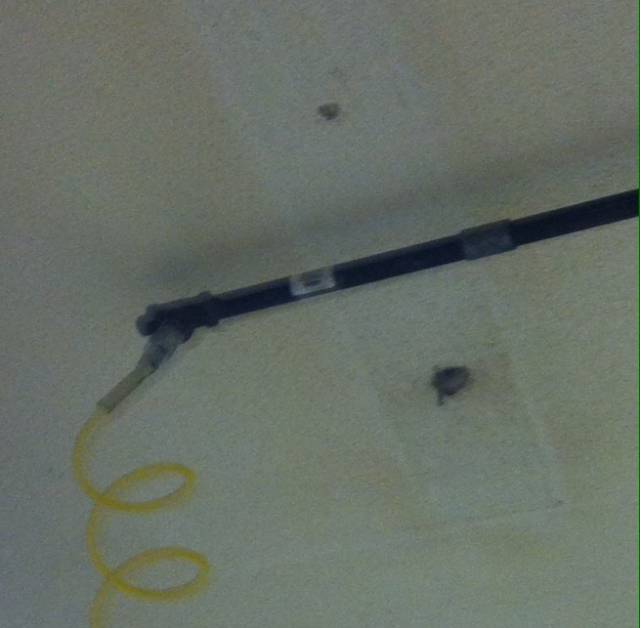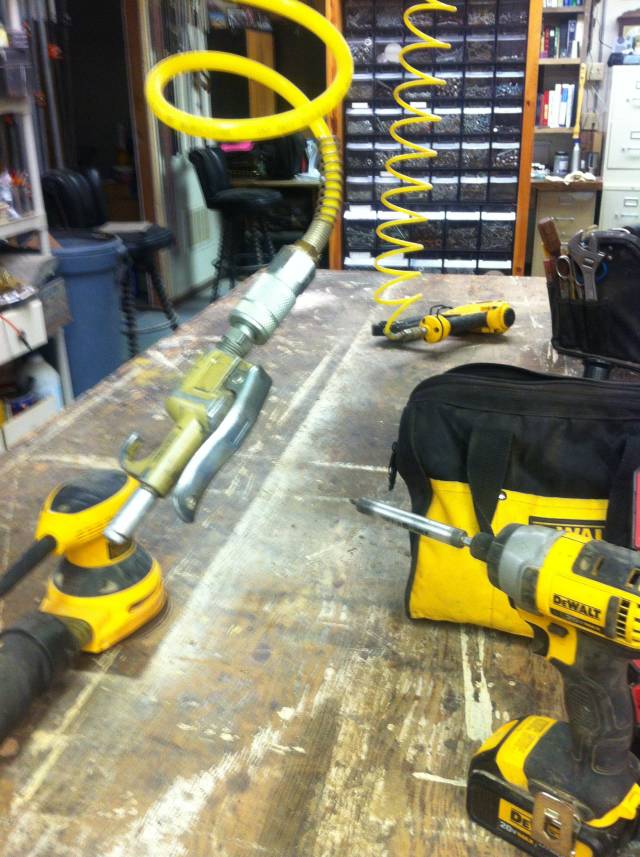 Installed a drop at each work station & other areas of the shop.
Placed a tee & plug at the end of each run to be able to add on if needed.
More to come.
I'm moving everything that creates a spark or fire away from the woodworking area.
I created this welding station from this orange thing that I found, added a plate steel top & caster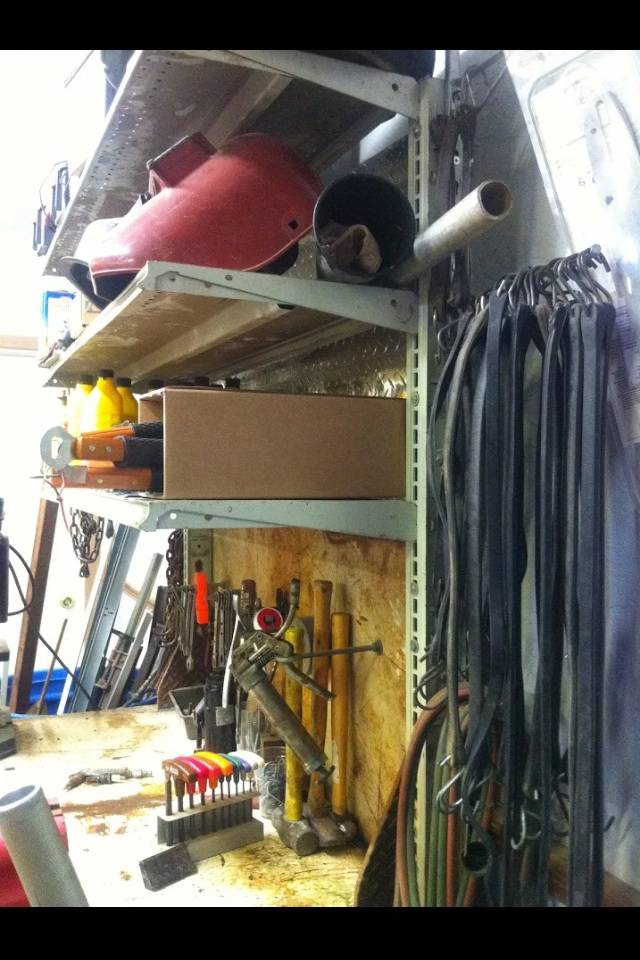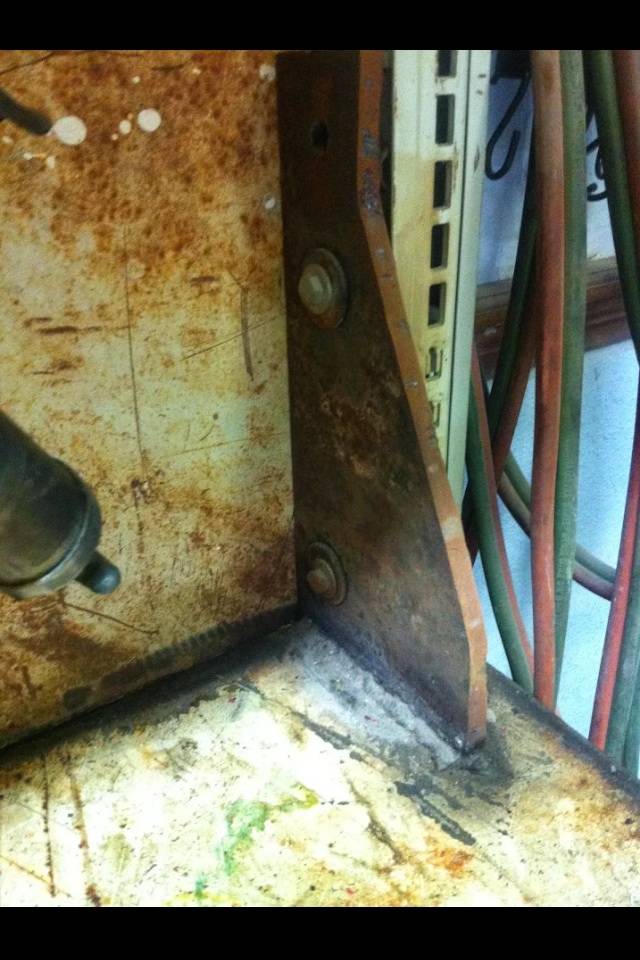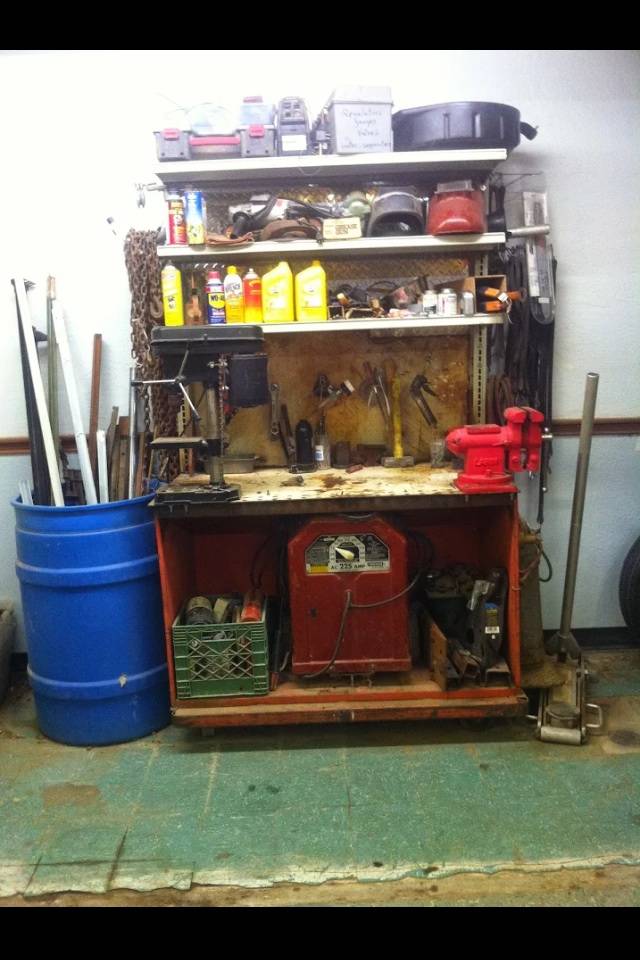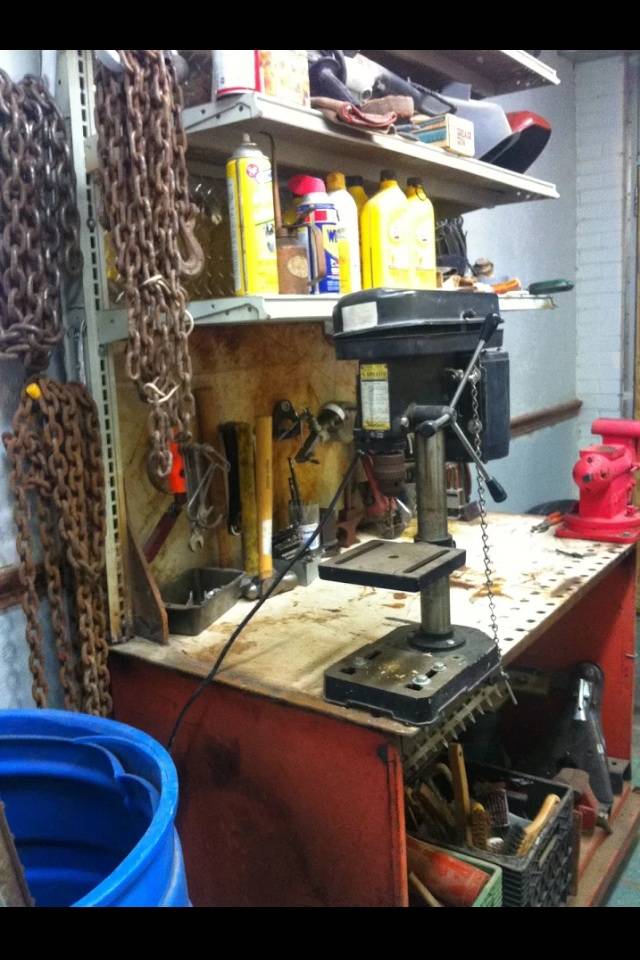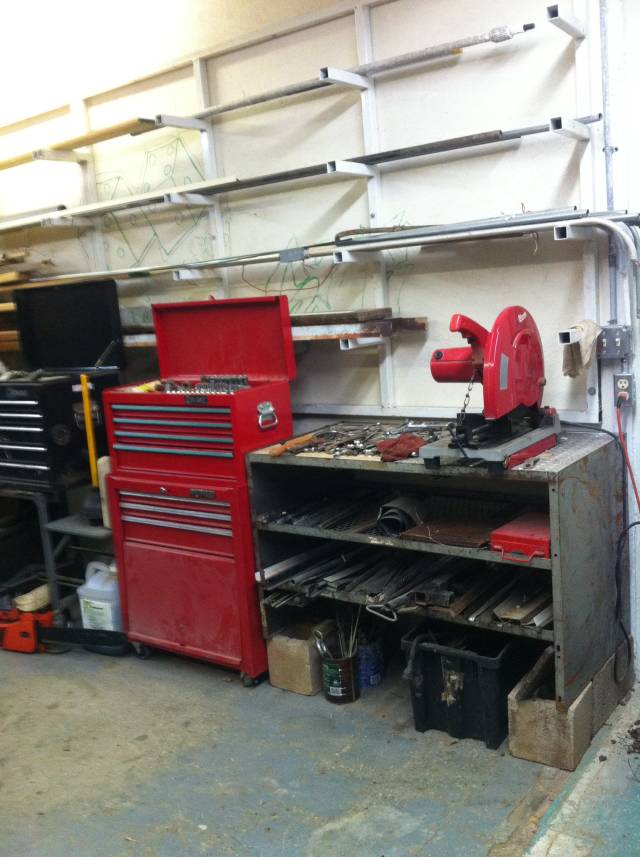 s.
Used some 1/2 plate for brackets to attach the shelves which were left over from the truck stop.
I mounted the small drill press, but I will remove it & build a mobile cart for it & the chop saw.
I don't do that much metal work, mostly for repairing or building a bracket, tool, etc.
I still need to take out one more wall to make it all fit & make room for a vehicle when I install the overhead door, but that will be awhile.
-- Jaybird