A few hand tools......
My interests involve working both metal and wood. Unfortunately, my woodworking space is in the laundry room. Currently a disaster due to the shop reorganization caused by the purchase of another lathe (and its 9 foot long bench) last December. My wife has been very understanding. (She suggested the bold text.)
So most of my woodworking hand tools are stored in tool chests and boxes. Many under that 9 foot bench.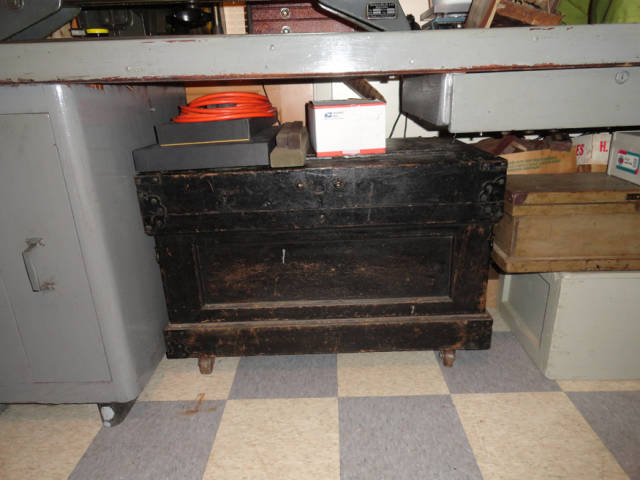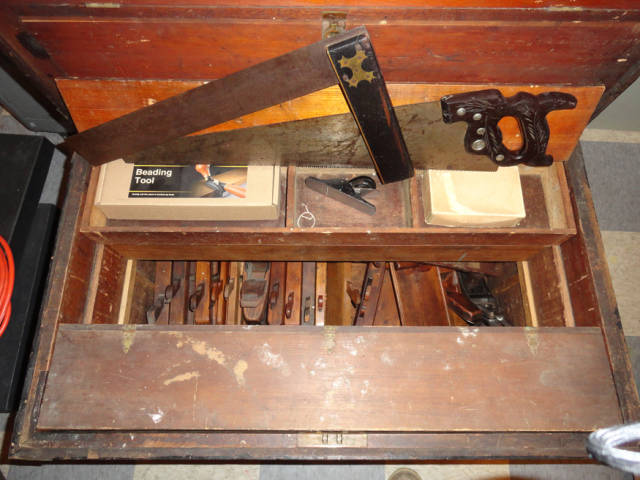 Some tools in use on various projects. Here I am working on a stand for an interesting 18th century watch mainspring winder.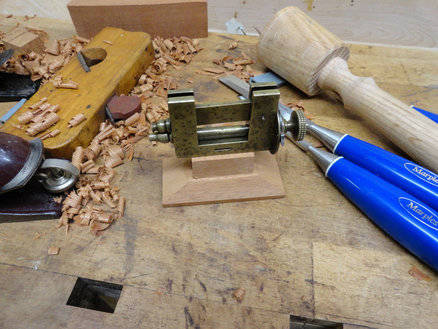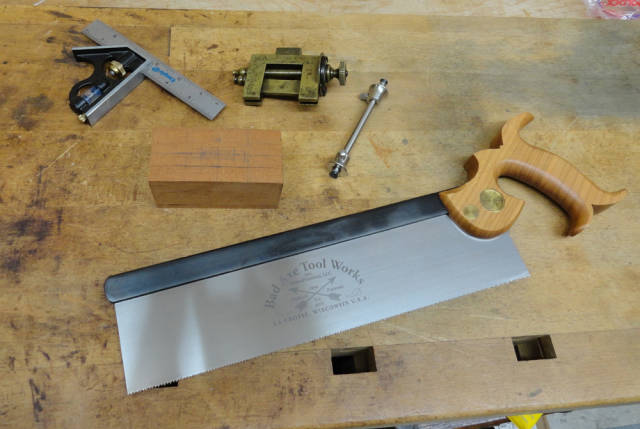 Repairing a base for a 19th century lathe.

While I may complain a bit about my lack of woodworking space, I do have a nice clock shop. Some of the tools are useful for both wood and metal.
My collection of cutting and smoothing broaches with a few bending tools and screwdrivers.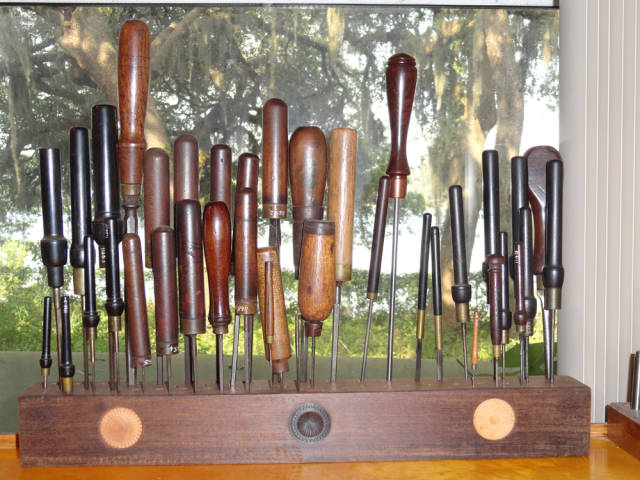 Some saws. These are useful for wood and metal.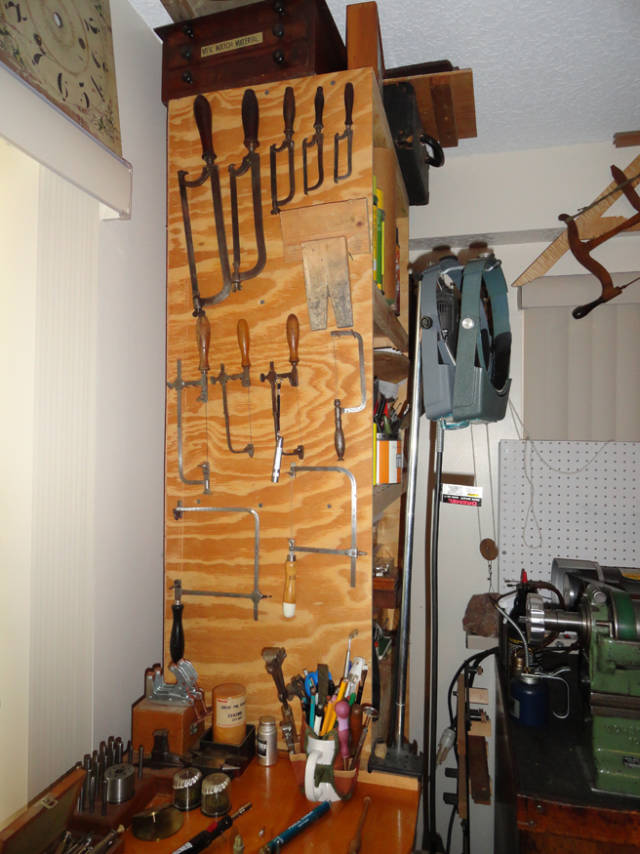 The odd block in the picture above is a bench pin, handy for sawing or shaping small objects,both wood and metal. If you use a piercing saw (jewelers saw) I highly recommend making one of these.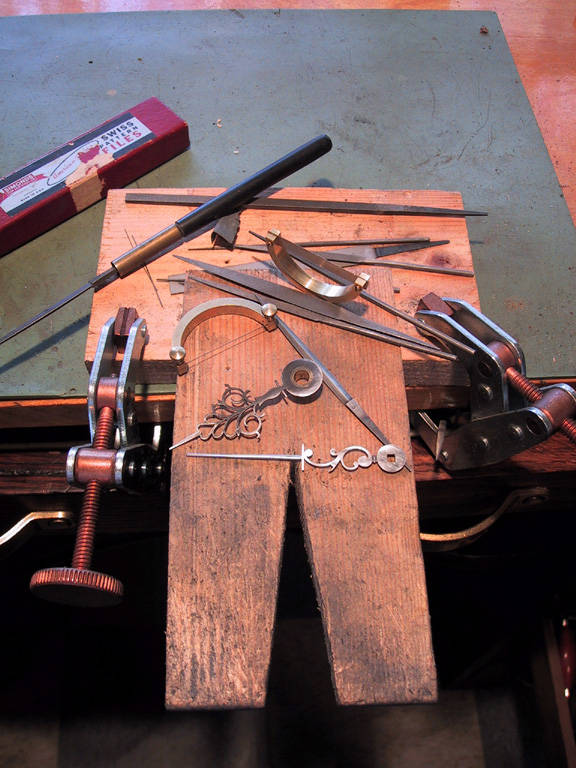 I am especially interested in early American wood works clocks. This vise is now my primary fixture for tooth repair on wooden clock wheels.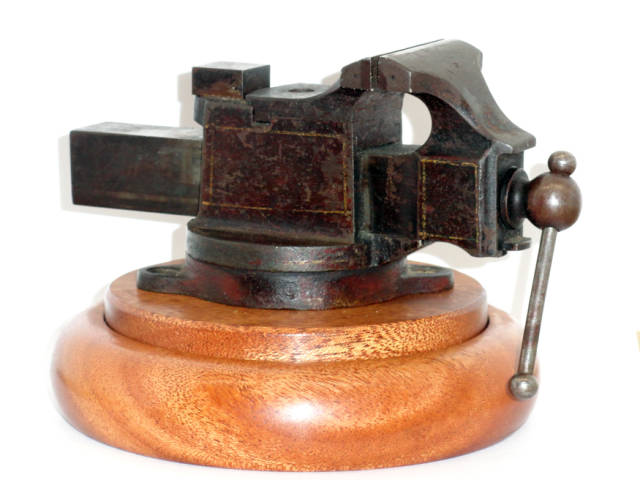 The wheels are typically made from quartersawn cherry. Teeth with the grain running perpendicular to the axis of the tooth are a weak link and are periodically broken. Historically these clocks have not been well respected and the repairs are usually dreadful. When possible I prefer reattaching the broken tooth for a nearly invisible repair. There are three reattached teeth on this wheel.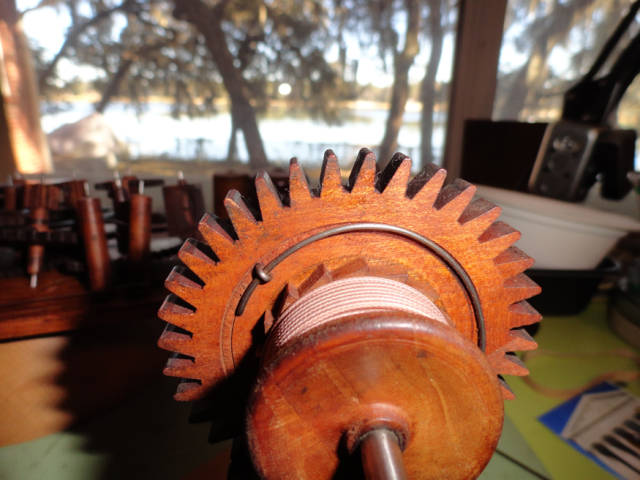 My more interesting screw plates. These are used to cut the threads on screws and I try to buy them whenever I find them priced reasonably. Thread standards are a modern invention and these are just the thing for replacing a broken or missing screw. The rule is to make the repair part fit the clock not the other way around.

For those who are curious this link is where I make something as simple as making a screw seem an incredibly complicated and difficult task. It isn't really.
Screwplate.
-- Troy in Melrose Florida