Toolbox #3: Sliding Trays
I learned a valuable lesson tonight. I learned how to quickly make a sliding tray with finger joints and a floating poplar bottom to the wrong dimensions. (LOL). It was 14" long instead of 14-3/4" long. Anyhow, I hand-cut a 5/4 board long enough for sides and end pieces. And, I ripped it on the table saw and had two 3-1/2" pieces. When I split the boards on the bandsaw I had 4 sides and 4 ends. I decided I would do one tray first.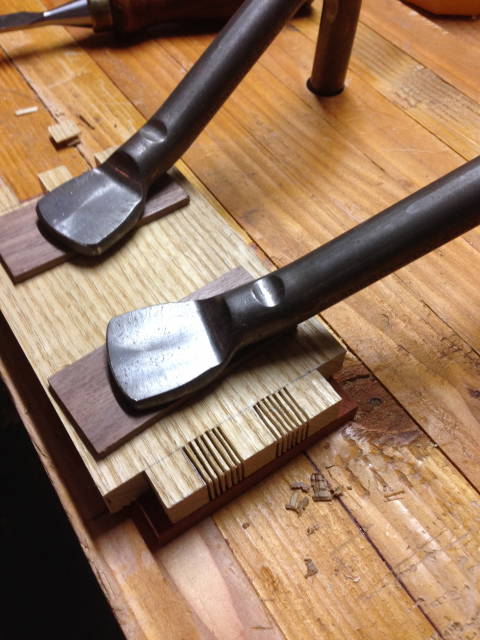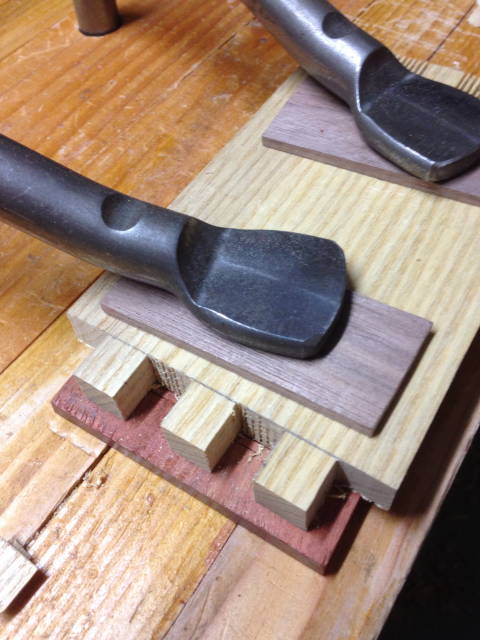 I cut the finger joints on the bandsaw and kerfed the waste. When I was done, I clamped my pieces on the bench and my joints were exactly 1/2". So with a really sharp 1/2" chisel I easily finished the joints.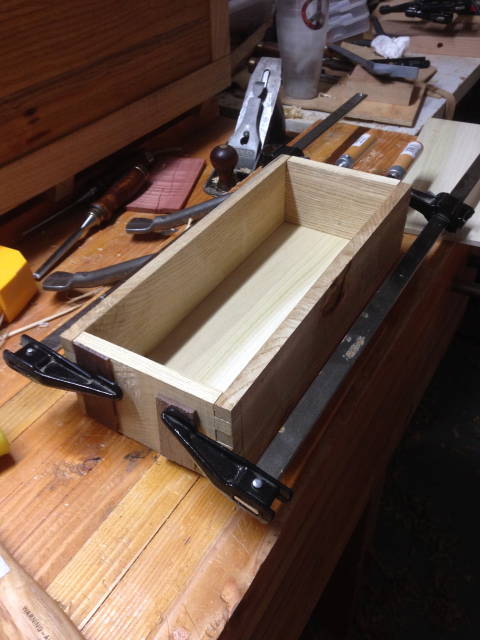 I cut two bottoms from some left over 1/4" poplar. And then cut rabbets in the pieces for the tray bottom to float in. A few chisel adjustments and the fit-up was fine. Before I glued the finger joints I set the tray in the toolbox. It was way too short.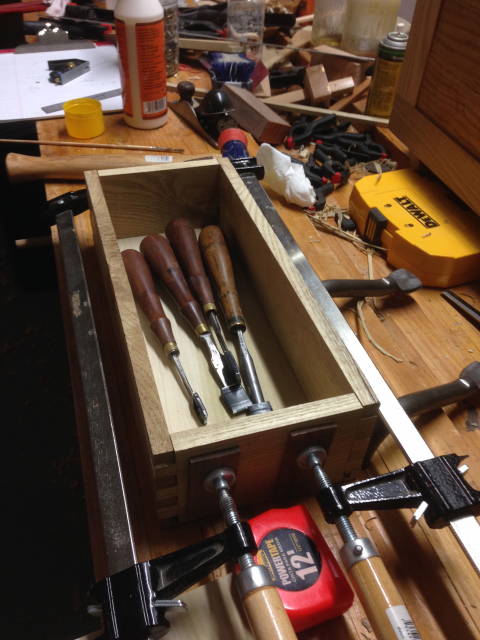 Lesson learned: check your mill-work before you start your joinery. Nice tray. I may even just set this one tray in the bottom so it could be removed and used on the bench for temporary chisel storage.
-- David L. Whitehurst