Planer cutterhead bearing replacement #2: The bearing is removed; what next?
PTL! The bearing is finally off!
I eventually came to the realization that I should remove the motor to make the remaining parts easier to maneuver. I removed all the bearing beads with no difficulty since the raceway was broken and I had already removed it.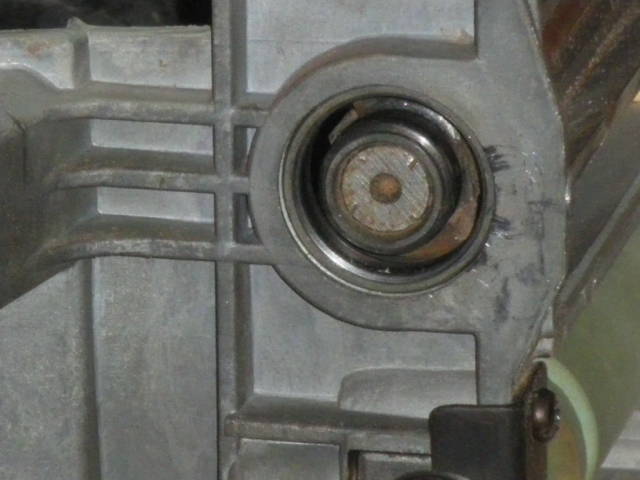 To try to keep the shaft centered so that there would be minimal torque on the opposite bearing, I wedged in a small piece of wood.
On the underside of the cast housing, there is an indention (that was, no doubt, the only way to get the cutterhead into the casting) where the bearing was more exposed.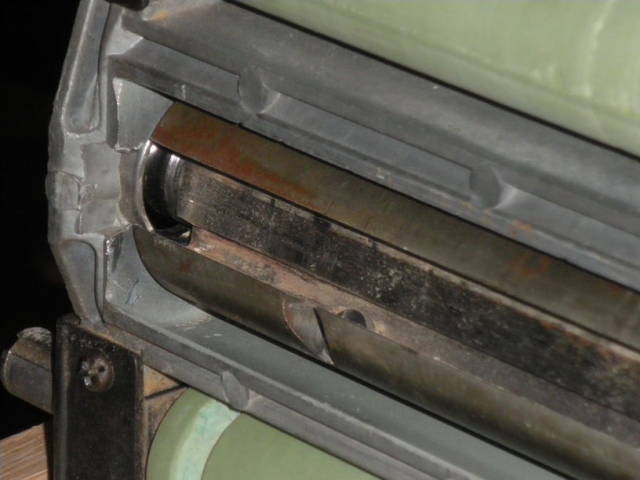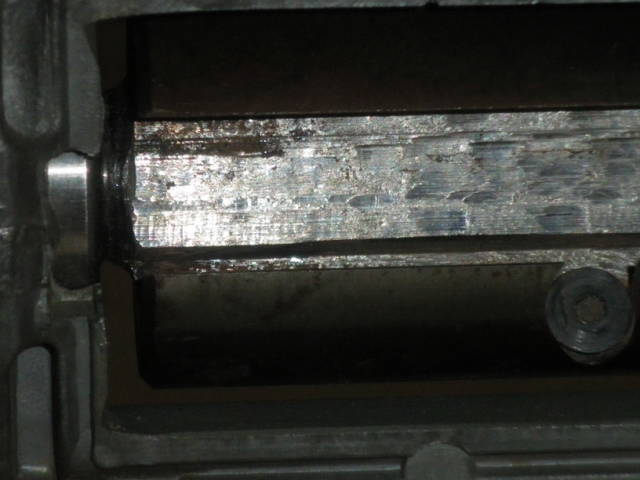 I attempted to use a ¼" punch but it was only about 8 inches long and the angle was too difficult to hit squarely so I resorted to a very long (cheap—4-for-a-$1 variety) screwdriver (that I wasn't worried about damaging). I made a little progress by going from side to side to strike it through the opening where the knives fit, but progress was minimal.
I thought about some solid metal curtain rods that were about ¼" diameter that I had used years ago and wondered if there were any still around. While looking through my hardware stash, I came across a ¼" steel rod about 2 feet long. Then the Lord brought to mind a cordless auto-hammer I had purchased a while ago (because the sale was too good to pass up) but had never used. I charged it up and, PTL! it worked really slick.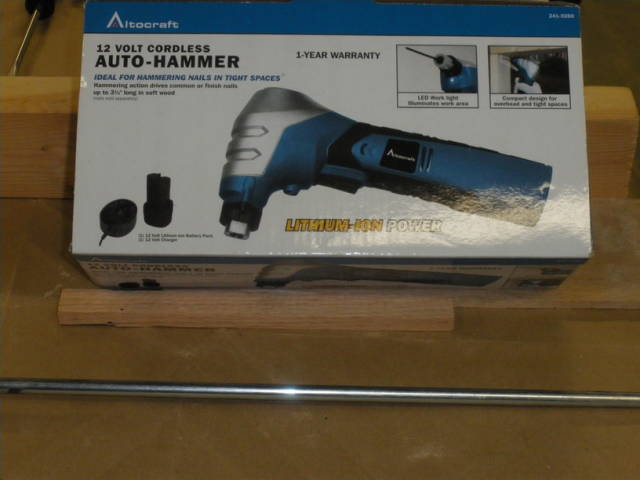 I just held the end of the rod on the bearing and the auto-hammer on the other end. I continued to go from side to side to move it off the shaft equally.
I had to leverage the inside ring of the bearing with the screwdriver before being able to get behind it with the rod and auto-hammer, but since the outside ring had been removed, it wasn't difficult either.
Now I'm not certain if I should attempt to remove the other bearing which is still working fine. I don't know if it would be easier or harder to remove because it is intact. I also don't believe that replacing it later would be any more difficult than doing it now, except that I wouldn't have to disassemble the whole planer again (disassembly was pretty simple).
Am I making a mistake not replacing the other bearing now? Would it be best to press both bearings on at the same time? Could the movement of the cutterhead shaft have damaged the intact bearing? What are you guys' thoughts?
I certainly appreciate all the help you have given me.
L/W
-- "Those who would give up essential Liberty, to purchase a little temporary Safety, deserve neither Liberty nor Safety." Benjamin Franklin
View all parts of Planer cutterhead bearing replacement »