Planer cutterhead bearing replacement #3: UPDATE: IT'S ALL FIXED!! HOORAY!
Most important: Thank you to the helpful woodworkers who were kind enough to guide me on this endeavor. You are the ones who gave me the courage to attempt this.
I received the order of the bearings last Monday afternoon and proceeded to get them installed without any major problems. I made several jigs to hold things in place while I pressed and pounded the bearings onto the shaft.
Here are the bearing pads I first used.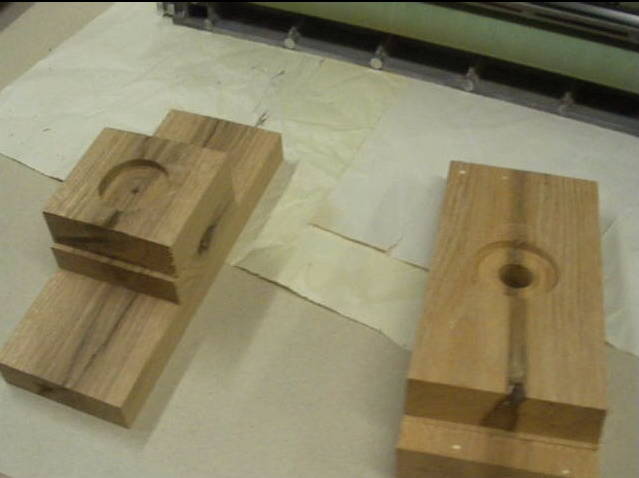 I made them to fit on either side and hold the shaft at the exact center of the opening.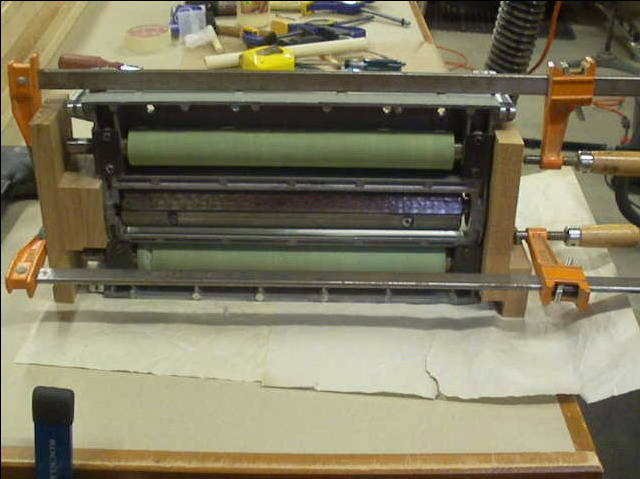 It was a good idea, but not perfect. I was not able to get the drive side to stay centered front-to-back, but by tightening each clamp equally, I was able to seat the opposite end. Next I turned the cutterhead on end with the pad under the side that was seated and held the other end centered while using the old bearing to tap the new bearing into position.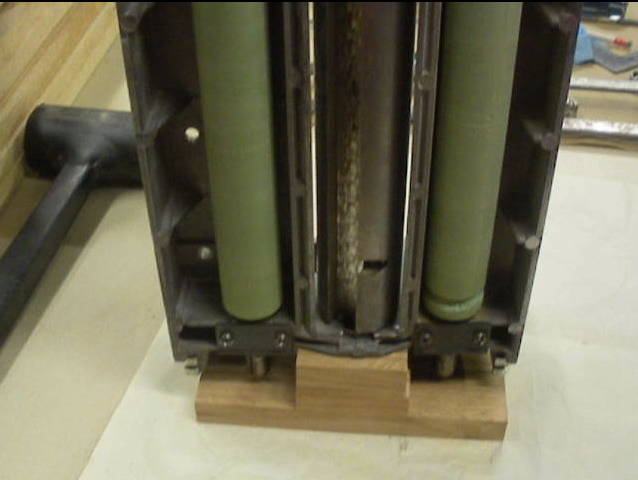 I again placed the pads on either end and tightened the clamps as much as possible. By then each bearing was on about 1/3 of the way.
With the drive end setting on the bearing pad, I tapped the other bearing into place using an oak donut with my deadblow hammer.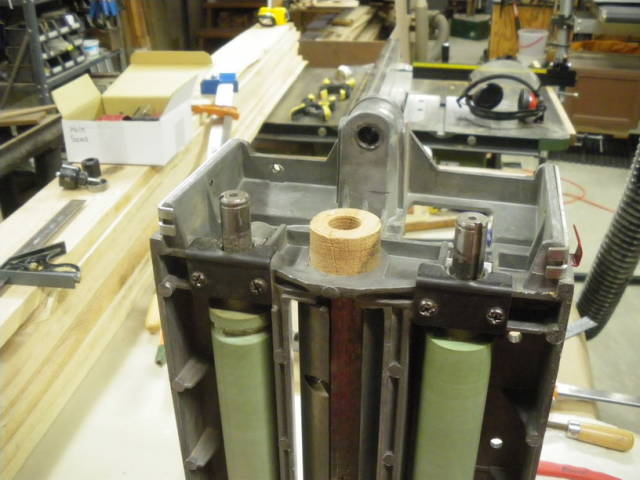 Once that bearing was in place . . .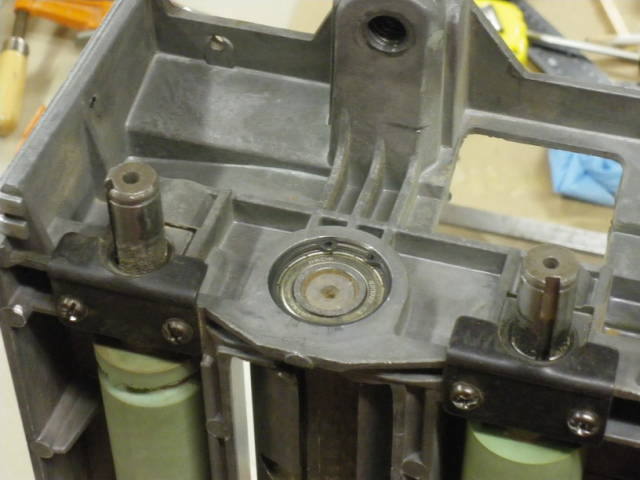 I flipped the cutterhead the opposite direction and finished installing the second bearing with my "custom-built" pad. (The oak split when I inserted the PVC so I just electrical-taped it back together).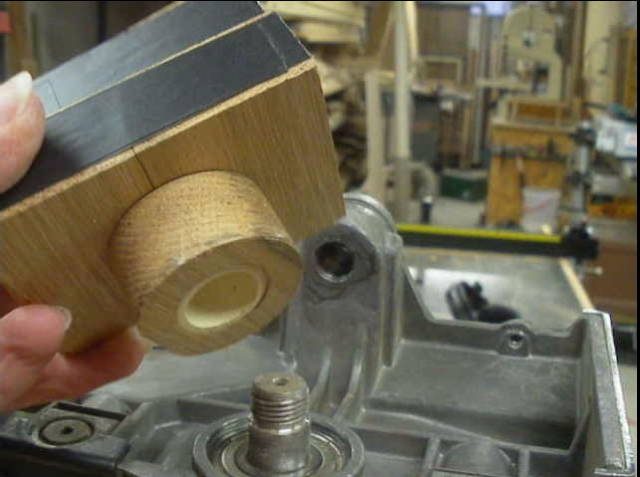 I had attached my camera to a headlamp and wore it while I had taken the planer apart so I would remember how to put it back together. (Once I release the video clips, I expect the box office returns to put Star Wars to shame!)
I'm trying not to be too prideful since we know that "Pride goeth before destruction, and an haughty spirit before a fall." Proverbs 16:18, but I must admit it did feel good to get the planer working again for less than $12. . . and all the priceless assistance from YOU! Thanks again!
-- "Those who would give up essential Liberty, to purchase a little temporary Safety, deserve neither Liberty nor Safety." Benjamin Franklin
Part 3: UPDATE: IT'S ALL FIXED!! HOORAY!
View all parts of Planer cutterhead bearing replacement »