The design for this table was done by my woodworking teacher Jim Vice.
It looks like a very, very distant cousin of the Limbert tabouret. I think Jim took ideas from several design and incorporated them in his.
I built the Octagonal table back in 2010. I never posted it as a projects for several reasons. The main one being it was a class project and I got plenty of help.
The second reason I did not take enough picture of the build process and did not have a final picture.
At the time it was my cell phone and it got upgraded and move the memory card to a new phone were it got formatted. Poof all gone!
Shortly after I built it, the octagonal table travelled in pieces in my suite case across the Atlantic. It was a gift to may dad. I assembled it in situ upon my arrival at my parents house
I got reunited with it last summer and took a couple more shots, thus the difference in background for the pictures: some at my parents and some in my shop.
Three templates are needed for the build:
-The template for the legs
-The template for the top
-The template for the bottom shelf.
Making a copy of the top template from the main aluminum template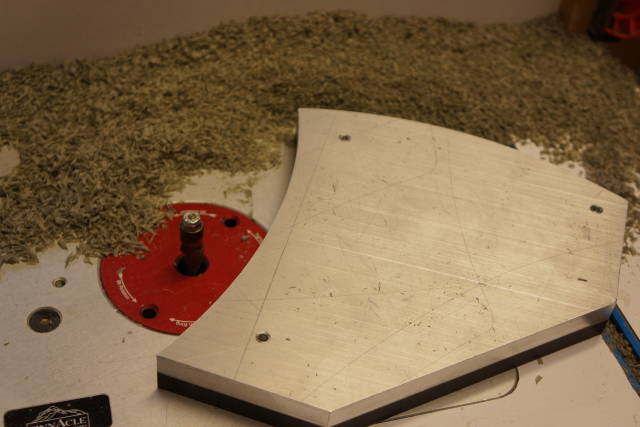 Pattern routing the legs from a leg I made in class. I have since then switched to carpet tape.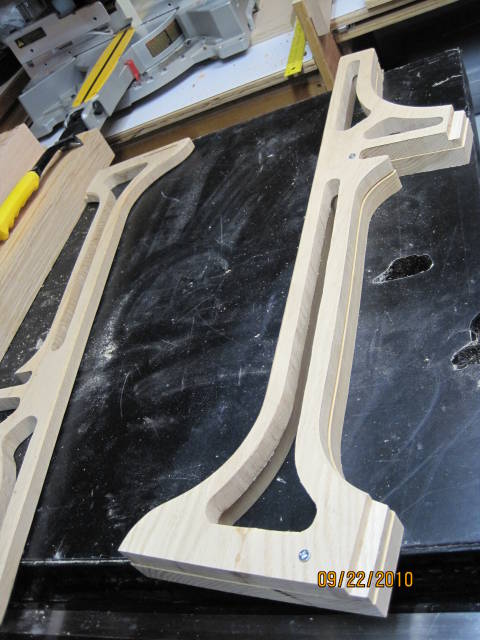 The waste on the inside of the leg was removed with a jigsaw.
Pattern routing the inside of the leg proved to be quite a challenge as the spiral bit grabbed on several legs and they had to be redone. This happened even when there was only about 1/16 of material to remove. The spiral bit was fairly new with very little mileage on it I call it inexperience at the time.
A better way would have been to hog the waste with a jig saw and sand to the line.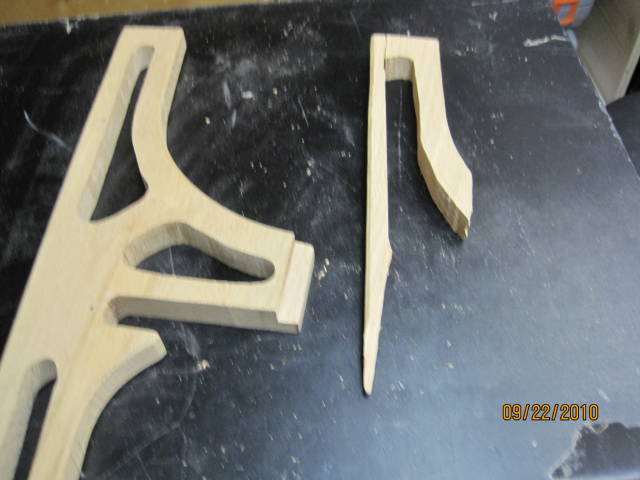 The inlay is sapele
I started with water poly and sanded it off. I then switched to Miniwax poly.
It's a project that was fun and plan to redo it someday so I have one myself.