This cutting board was started while working on the first one posted here: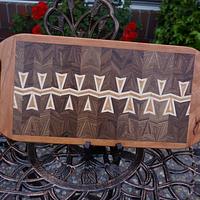 Larry (Degoose) made similar one but round which I liked very much.
In fact I was set to make one like it but the wood had a different idea for me.
This is the second one in this series of board. It was much easier to build.
I am thinking to make a couple more and call it quit.
Wood: Walnut and maple
First the linear laminates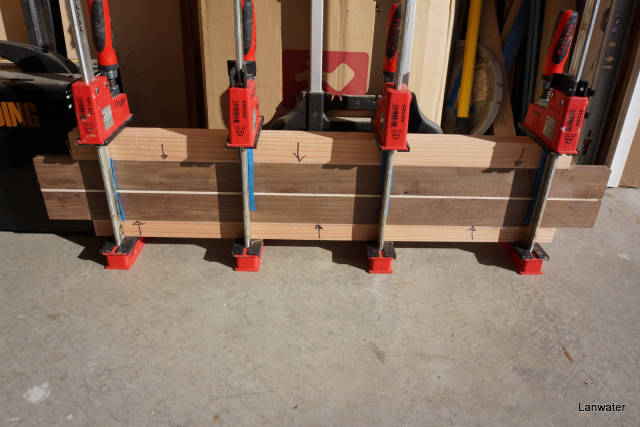 Then the first 45 degree cut to get a chevron design.
The pencil line on the laminate was just for referencing the top side. I ended up not needing them since every other piece gets flipped..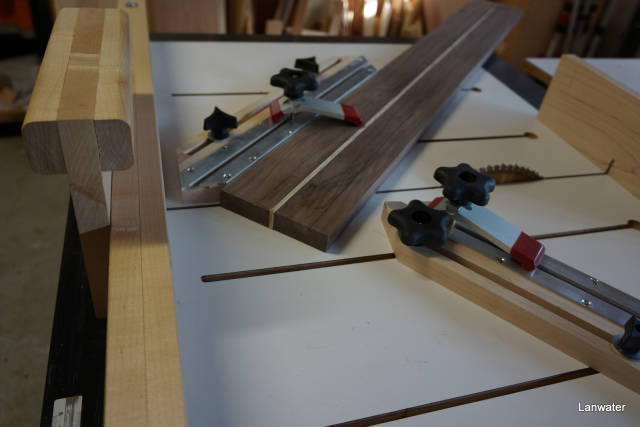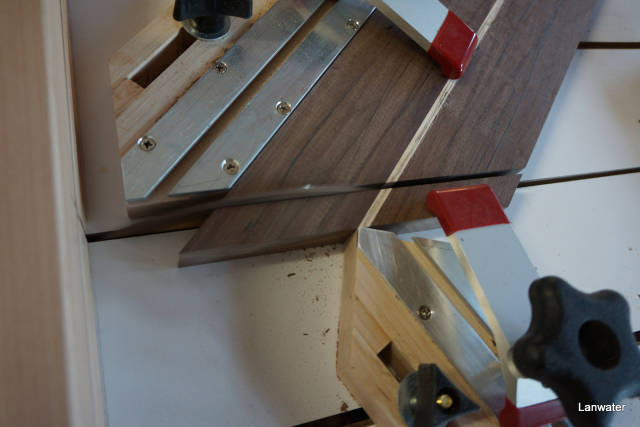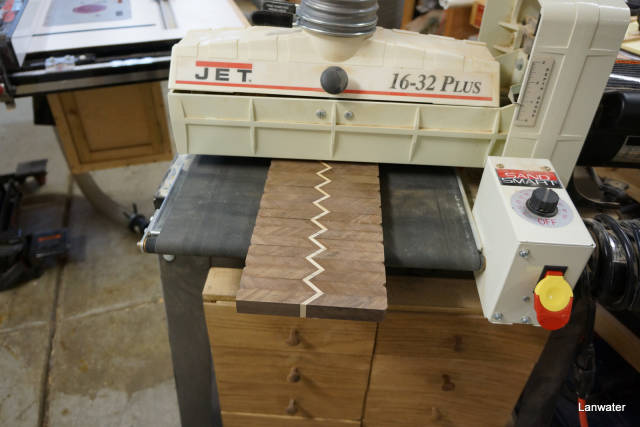 Then the second cut at 25 degrees and the resulting pieces.
Notice I used an attachment for the sled so that I "see" my cut line. No more eye balling -:)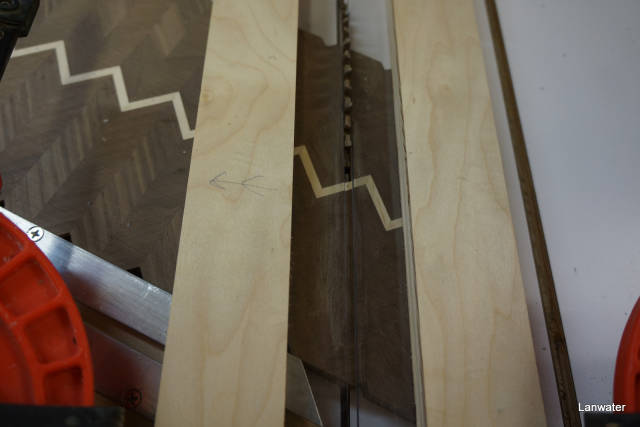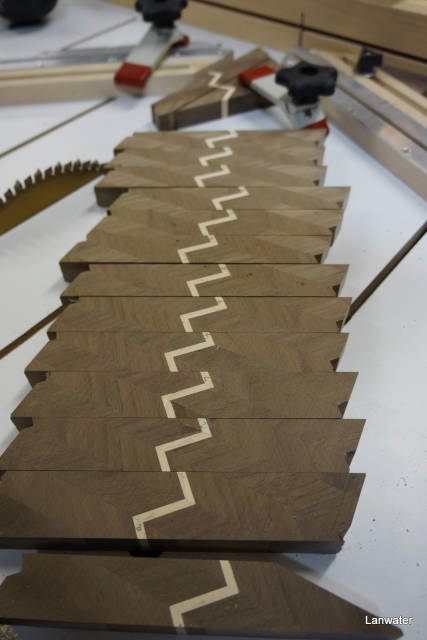 Pieces rearranged. You might be able to see the tiny number on the maple that will help keep things in sequence during glue up.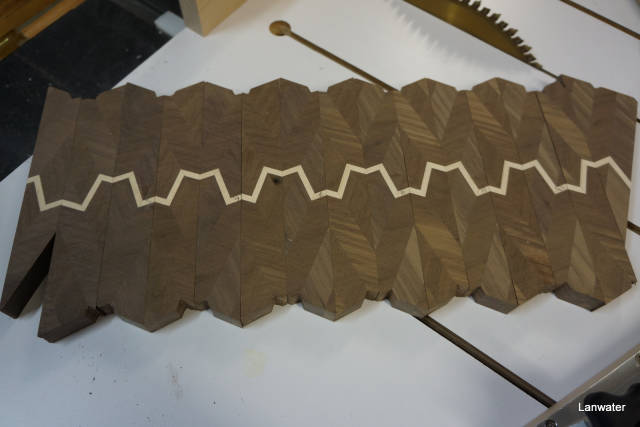 Glue up in smaller sections then glue these into larger section. It was more manageable this way for me.
I also have a better control at preventing the pieces from creeping up and down when clamping pressure is applied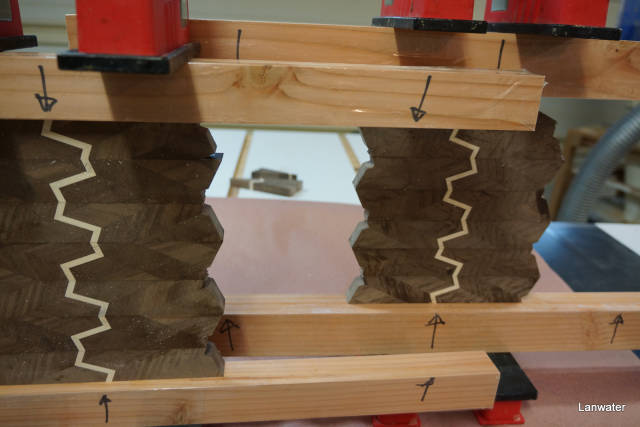 Getting back a strait edge that will allow me to use the table fence to cut the opposite side parallel.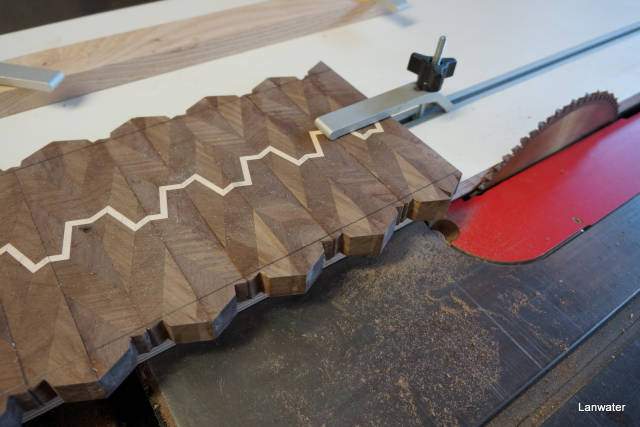 Added some cherry;* I love the dark walnut with the cherry*.
Used some biscuit to reinforce the joint and trim to dimensions.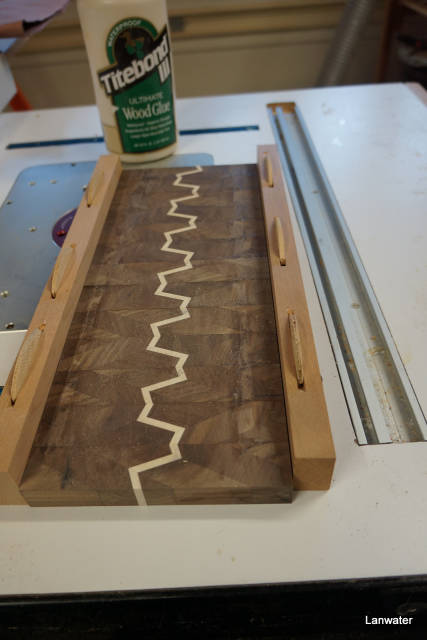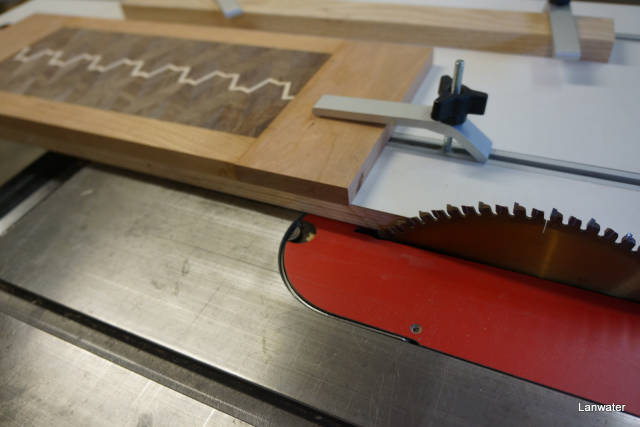 Routed the handle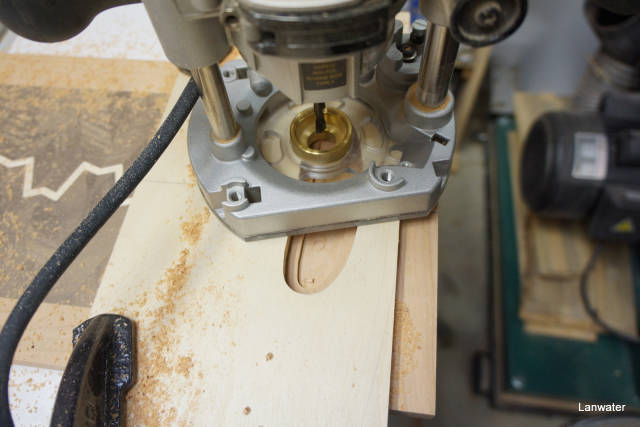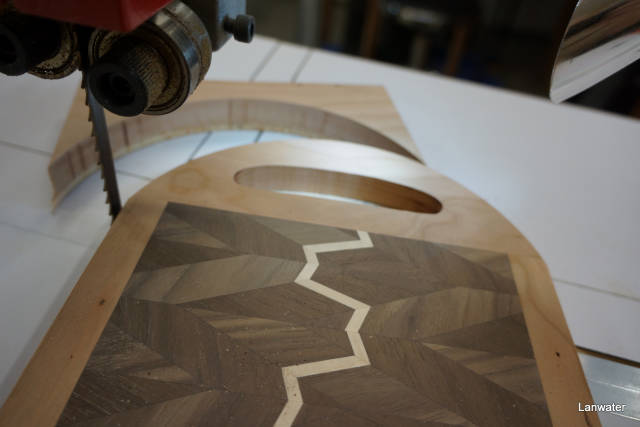 Rounded over the whole thing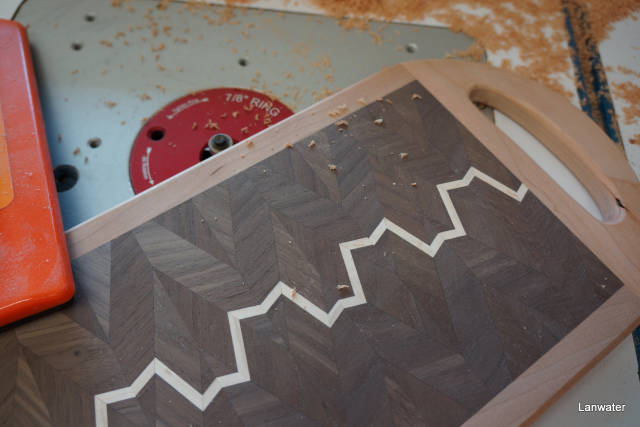 Done right? No, now the best part.
Remember those biscuits. I see the smiles already…
I trimmed the border several time before I liked the result. Unfortunately I exposed the corner of the outer 2 biscuits.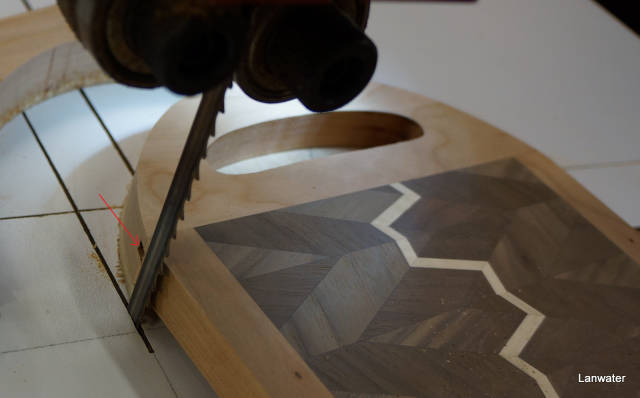 Decorative plugs to the rescue!
Why 4 instead of 2 on each long side? I though 4 would look better and have better spacing/symmetry.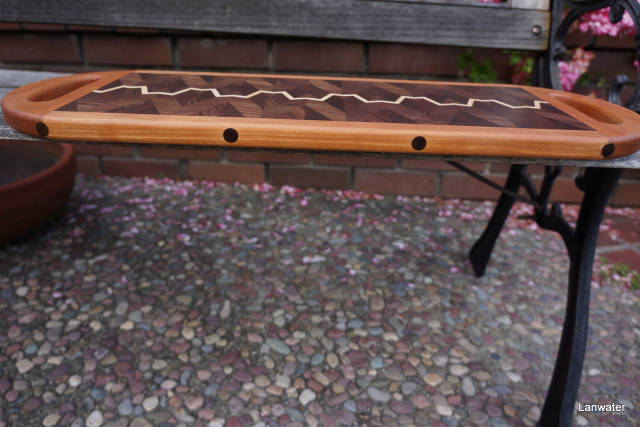 It was fun to build; Hope you like it!