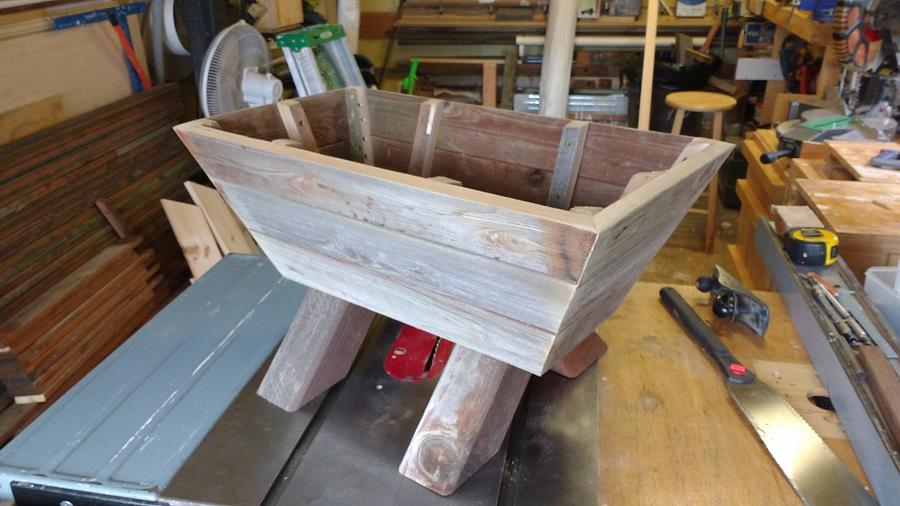 Planter box
My neighbor was throwing out his cedar playhouse/swingset that his kids outgrew so I helped him and took all the usable lumber. This stuff makes really nice planter boxes and I have enough material for maybe 5 or 6. I told a good friend who's wife is really into plants that I would make her a nice box, so I set out to make a pyramid shaped one that looks more interesting than the square ones I made before.
Making pyramids is a bear of a job and I decided to have mitred corners to that complicated it slightly more. I started a couple of weeks ago and got the box made but I wasn't really happy with it. It was sloppy. Not my best work. Yesterday I put the legs on and stared at it a while and decided to make another one so that's what I did today.
Here's the "prototype".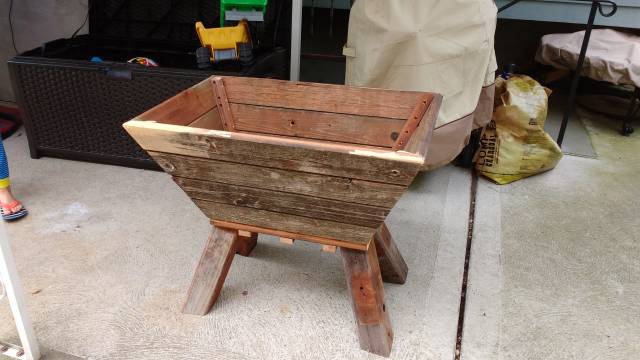 The idea was good but the execution not so much. The mitres were sloppy and I didn't like the legs or the bottom. And it also felt too big – not really good proportions. Plus it really feels like IKEA furniture. I'm afraid this box can never be moved once filled or it will break.
Every project should have a prototype because so much can be learned. This one was no exception. I put my lessons to use and the one I made today went faster, fit and finish are tight, and it's proportionally good, as well as being far sturdier than the first. All around success that I'm pleased with.
Here's the one from today.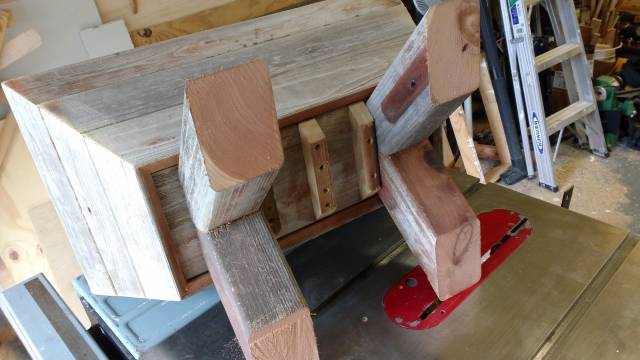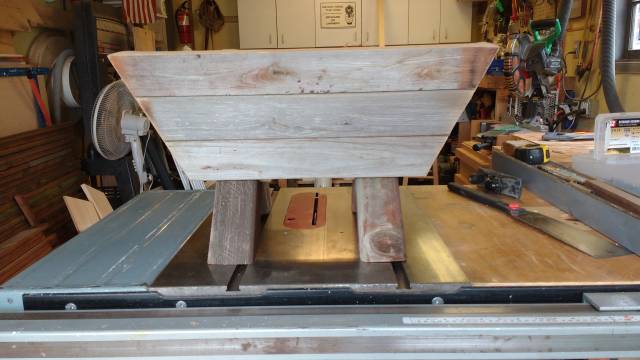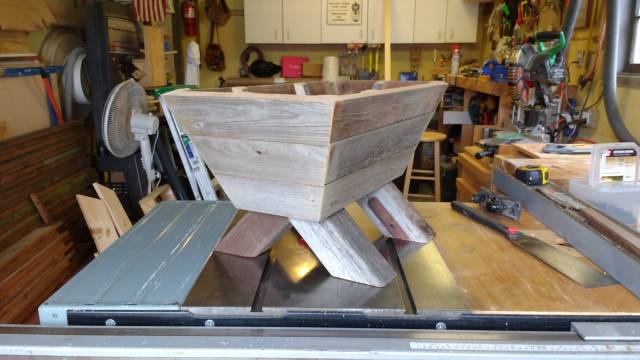 In the prototype, I made the sides by cutting each board separately. This really messed up the mitres. Today I cut the sides as panels using my large square that I adapted for cutting mitres.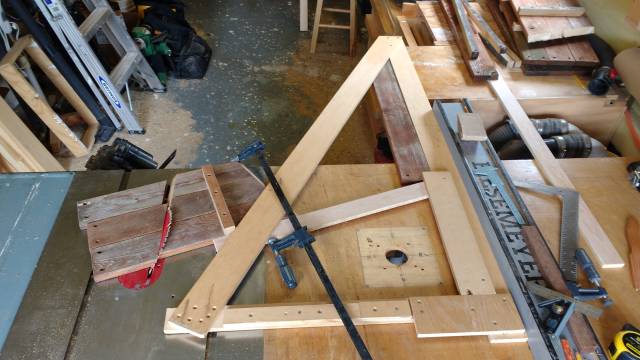 This worked out a lot better. To get the angles and bevels I found a website that calculates everything for you. It worked great. I even bevelled all the braces, including the corners. The bottom of the braces are recessed, which allowed the bottom to fit inside the box (I didn't like looking at the bottom in the prototype).
So that's it. Thanks for looking.
-- Losing fingers since 1969