First, let me say that I am rather grateful that the golf courses are closed and fishing has been restricted. The silver lining?? Getting lots of things done around the house and yard!
After the cold frames, we moved to a re-do of the deck in front of the cabin.
The deck started with just the extension of the cabin floor. Then I added a "deck" of old bricks, which worked well for several years. (No picture). But, they were starting to crumble and it was hard to stabilize a chair on it.
So, on we go to the revamp: a wooden deck. It was a quick and easy project, well, after digging up the bricks! (Thank goodness for essential oils – these muscles were grumbling!)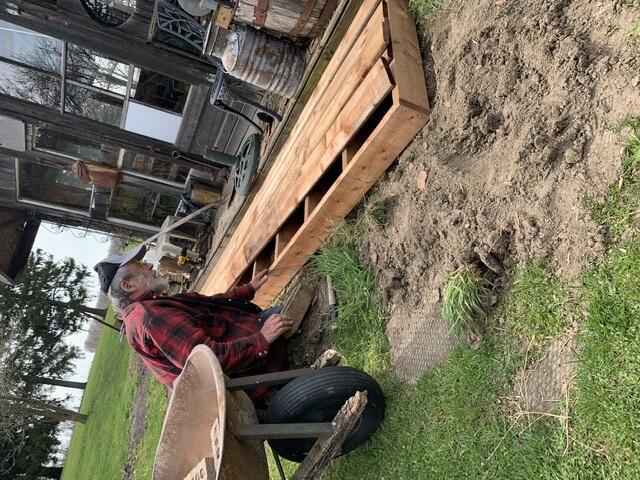 Now? Boards down; chairs on; sun is out … heaven!