woodbutchersc
posted
almost 7 years ago
Mahogany conference room table 2 1/2" thick top X 6' 8" wide 15' long
Advertisement
Advertisement
Mahogany conference room table 2 1/2" thick top X 6' 8" wide 15' long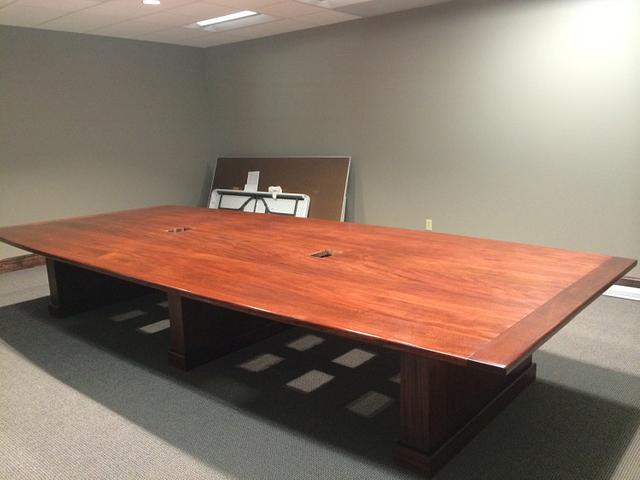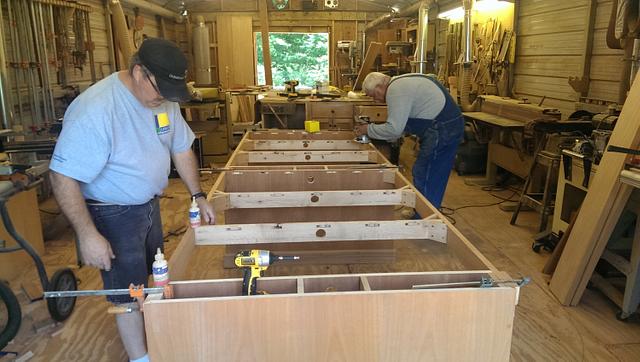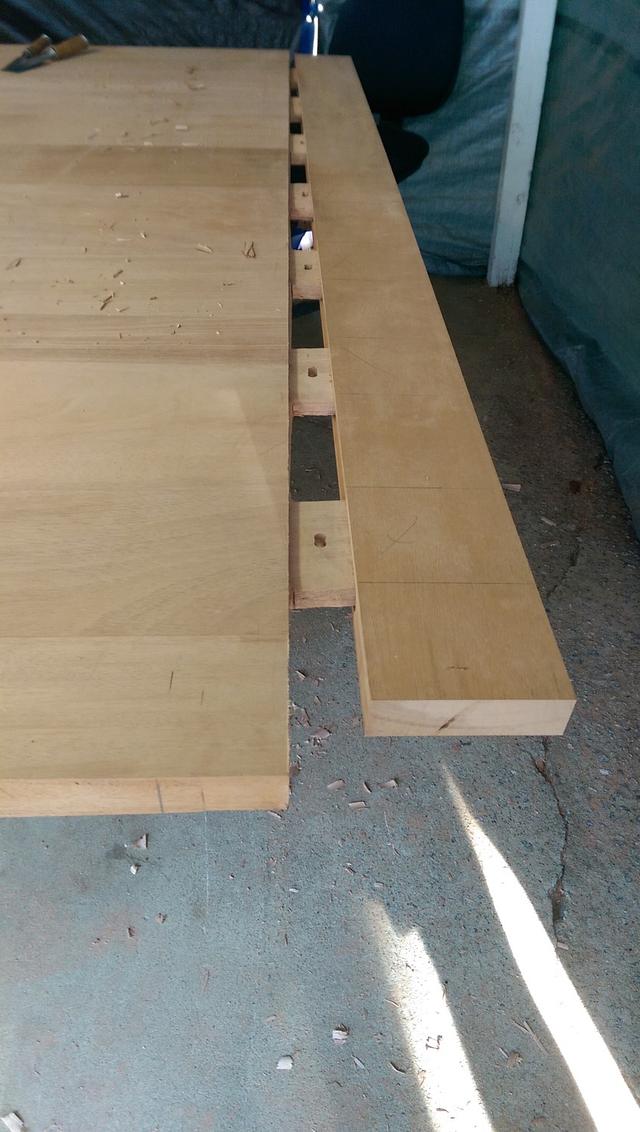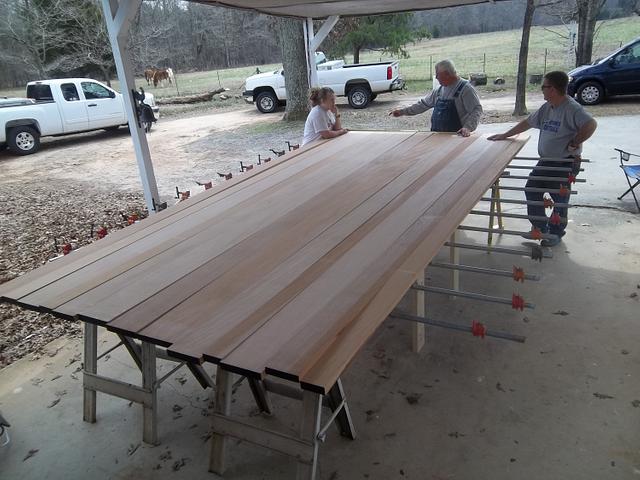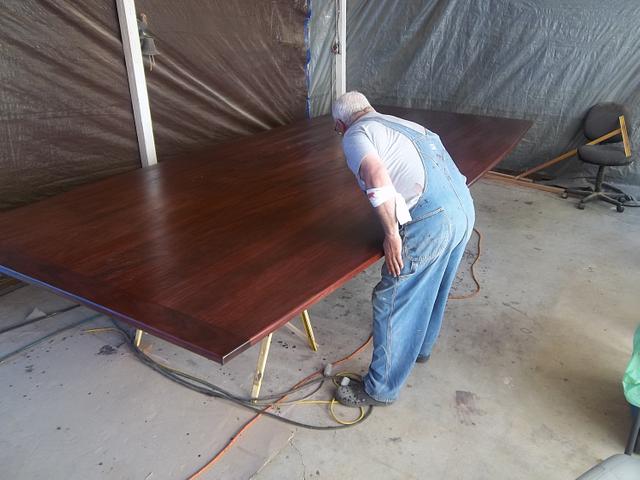 Advertisement
Advertisement
Mahogany conference room table 2 1/2" thick X 6' 8" wide 15' long .
Built from sketches from the customer .
To big to build in my shop ,so I took over my wife's carport. Closed it in with traps and added lights .
Selected the wood from Wall Lumber in NC. planed , pre-sanded, splined, and glued together.
Planed and drum sanded before routing spline joints and gluing together.
Used router to mortise for bread board ends on top. Skill saw to cut boat shape on top. Belt sander to finish sanding top after glued together .
Sanding on top for 4 full days until it was flat and could see no sanding scratches .
Stained with Min wax and sprayed with lacquer 10 hand rubbed coats.