Brian — I use epoxy for all kinds of stuff and i have 2 kinds: 5 minute for quick...

I finally did something smart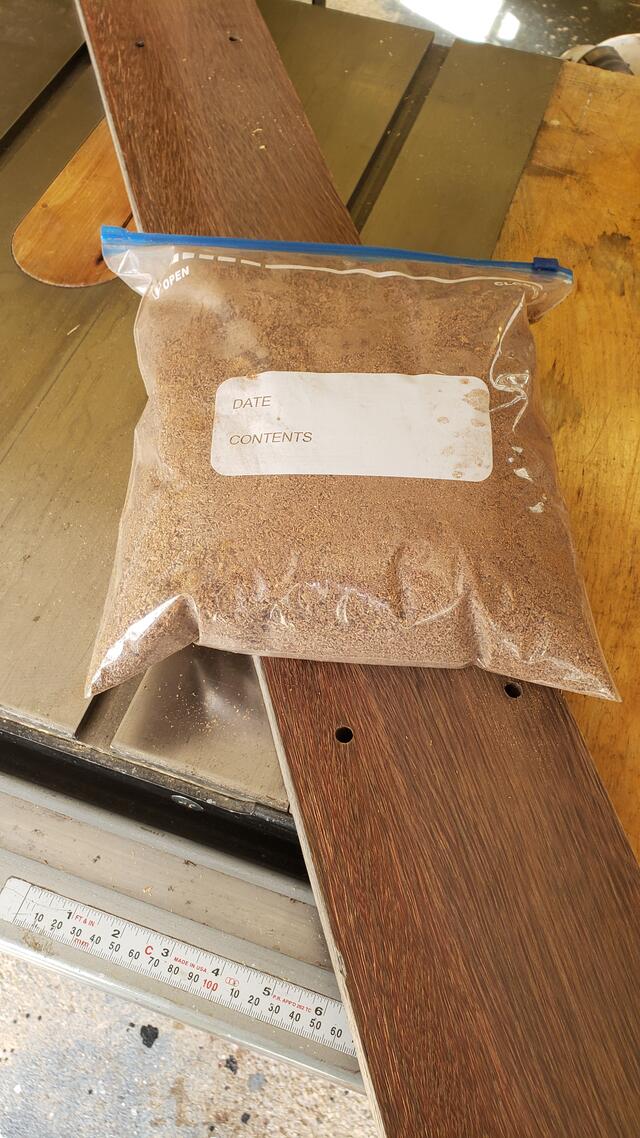 I emptied my dust collector before planing the last of my ekki reclaimed pier decking. Then i filled a gallon ziplock bag with the pure ekki dust. Imagine the fun I'll have with this beautiful chocolaty dust! 🤣
Maybe i can fill the bolt holes in the decking with it. I think I'll try that with a small sample.
-- Losing fingers since 1969