Sewing box phase two #2: Dovetails and a bow front drawer
My company vehicle decided to take a couple of days off by crapping a front wheel bearing so I had some extra time to spend in the shop today. Picking up where I left off when I went to Florida, I finished the drawer box. I was determined to have hand-cut dovetails. They didn't come out too bad, but I still have a lot to learn. Once the box was done, I started on the false front. I thought about a simple flat front, but what fun would that be? I wasted an hour making two nice bowed patterns so I could use the router and a set of skis then promptly decided to do it with a hand plane. I still haven't finished the Bailey restoral so I used the Kobalt. It did the job. I have a couple ash runners under the drawer and will add guides tomorrow after I attach the false front to the drawer. I'll also add kickers before I put the top on. The wife took some pictures of the progress: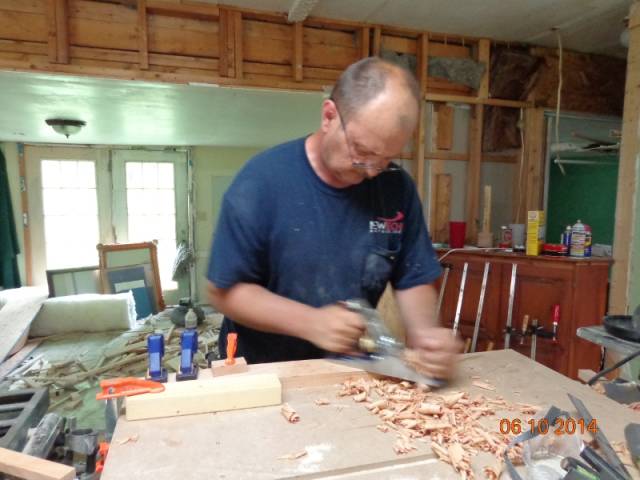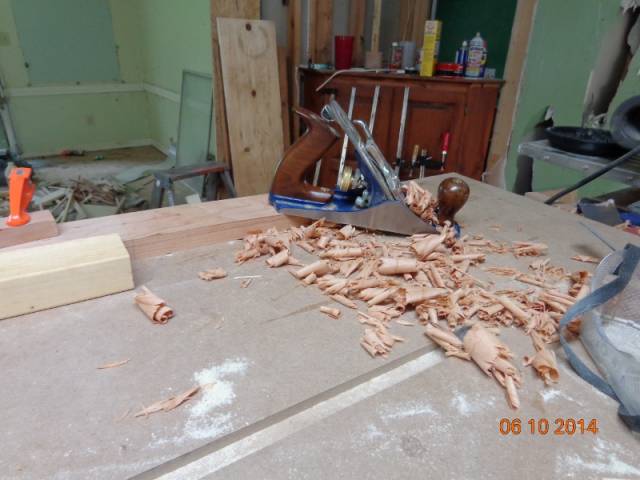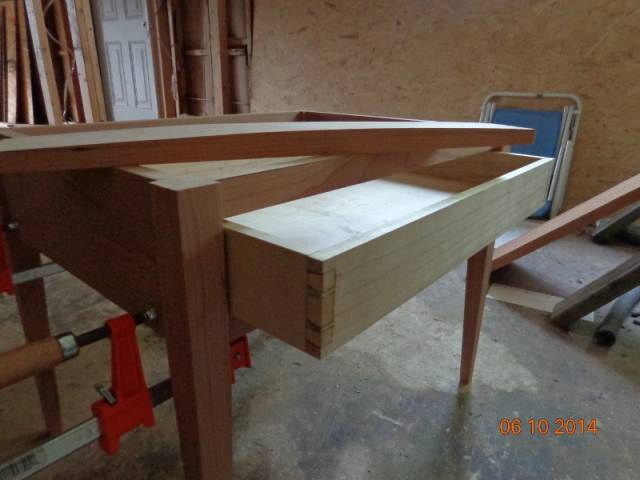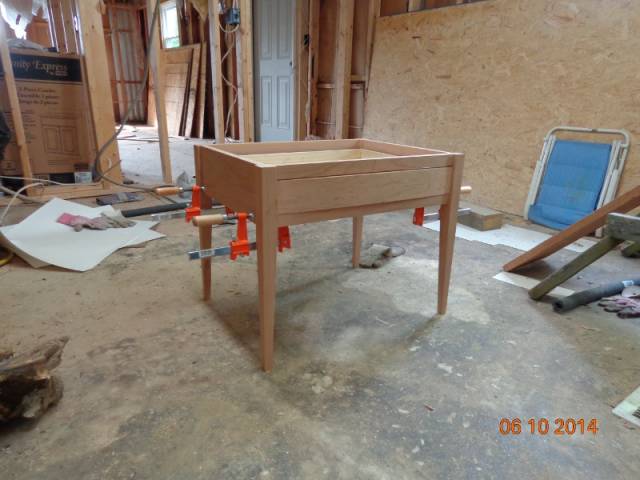 -- Where are the band-aids?---Pro Libertate!
View all parts of Sewing box phase two »