Image Processing Pipeline Reclaimed
Our image processing pipleine has been outsourced to a third party company for years. I'm happy to announce that it's not outsourced anymore and this paves the road for new features. After intense work that touched all internal WoodworkingWeb parts we own it. Most of the improvements are under the hood but here are the ones that you can experience:
Our new uploader allows you to upload multiple pictures at once. It also features drag&drop and uploading straight from the smartphone camera.
Images are of higher quality so details are retained better.
Images are better optimised for the screen sizes. Pages load faster as a result.
This is the look of our updated uploader: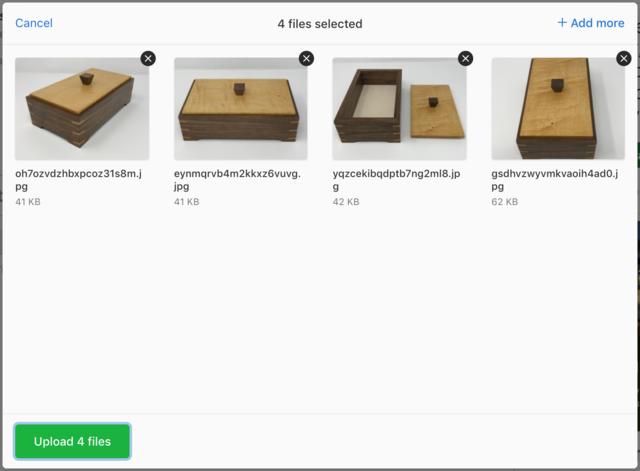 I invite you to try it for yourself by adding some creations from your backlog :)
-- Martin Sojka, https://craftisian.com