Missed the curves contest by a few days :(
Oh well. Maybe next time. I just finished assembling my project, which is a side table for outside at the entrance of our house. I'll post it as a creation when it's done.
I was inspired by Ianwater's curve leg picnic table and decided to make curved legs using a similar method. I posted already about the form and glue up. I made the last leg last night and today I started assembly. I made the top a couple of weekends ago.
Here's one leg in the form.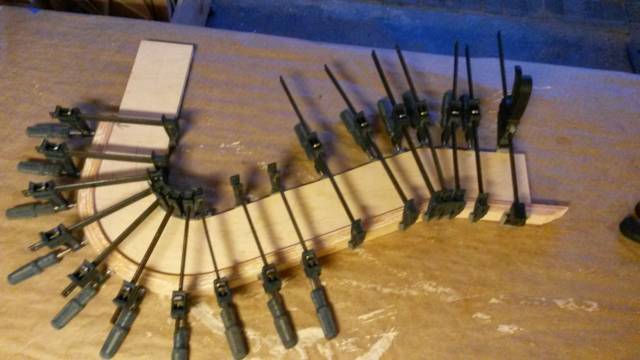 Here are the 4 legs before trimming. They're covered in glue so I trimmed off the edges on the table saw before running it through the planer to straighten the edges and make them a uniform thickness.
Before trimming.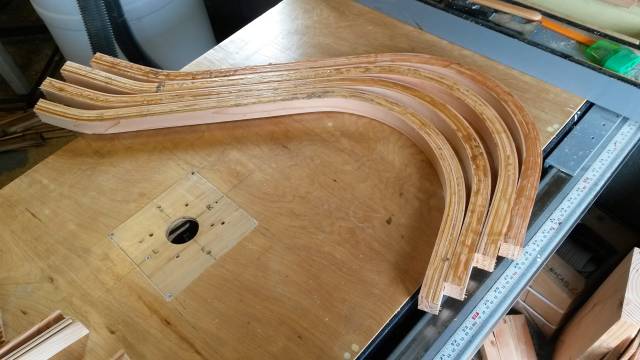 After.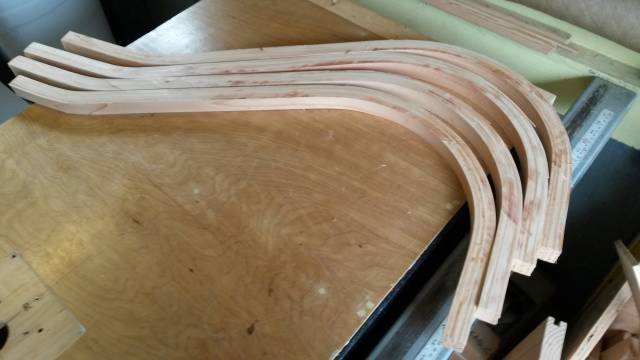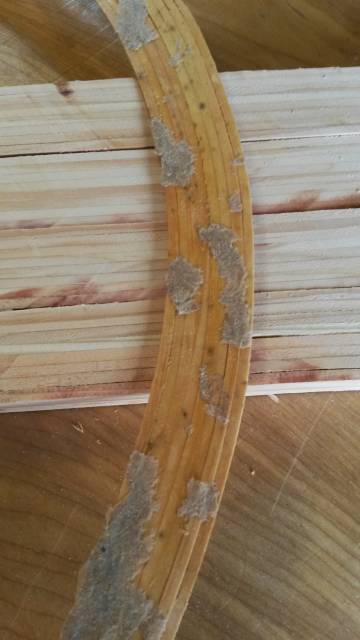 That's what the wedge looked like before trimming. Lots of squeeze out and paper stuck to it. I didn't want that crap going through the planer.
To attach the legs I just glued them to the underside of the top with 2 deck screws per leg. The stretchers were an afterthought. They were retrofit into the legs. Just glued butt joints and trim screws. I filled the holes with wood filler. I'm waiting for it to dry before sanding and starting to paint. Here's the assembled table.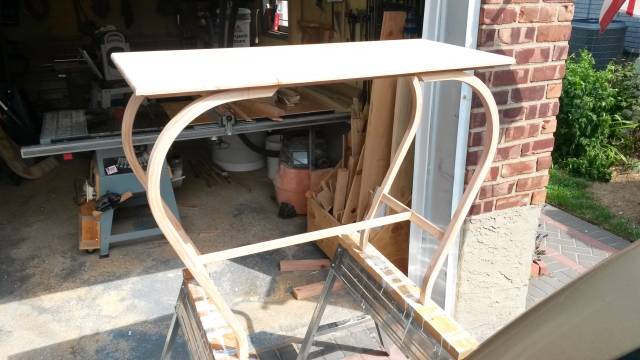 I plan to paint it with oil based enamel. Red and white. Time to stir the BIN. :)
By the way, the whole thing is made out of Lowe's tubafors. It's getting painted anyway so the knots and such can be filled and no one is the wiser.
-- Losing fingers since 1969