First project, a sewing box #2: Abandoning failure for progress
My attempt at learning to make hand-cut dovetails has ended in miserable failure. I don't fault myself entirely, I also blame the crappy saw. I'm not done with learning that skill, but I have to move on.
I made the decision to change to mitered corners, but discovered that I could still have a dovetail look with keys. That's so much easier than actual dovetails. I know it's cheating, but what the hell, it's my first ever woodworking project. I'll cut myself some slack there. I finished bottom box today: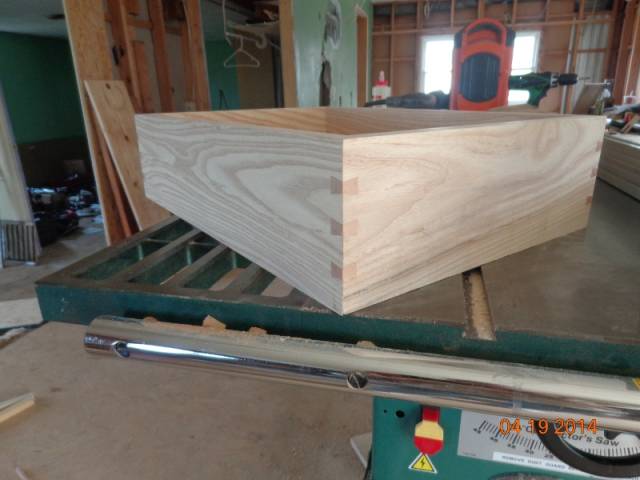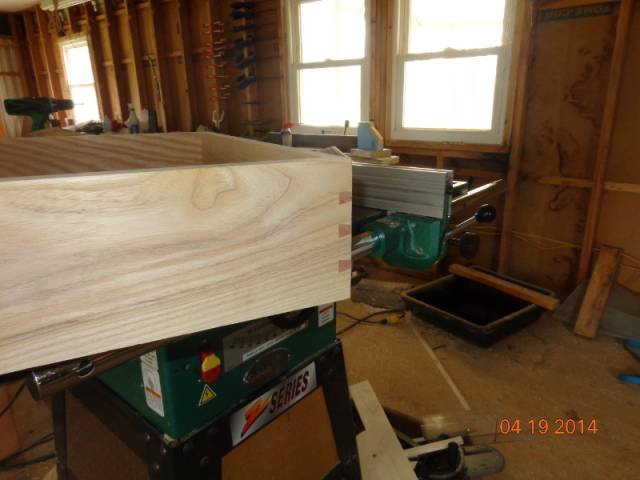 I love the grain look of this ash. It has that rustic look to it. I also got my first taste of cherry today when I made the keys. I'm wondering if I should have made the whole thing from cherry, it's so much softer and easier to work than ash.
Materials so far…box: ash, keys: cherry, bottom: 1/2"birch plywood
-- Where are the band-aids?---Pro Libertate!
View all parts of First project, a sewing box »