(Not So) Hidden Gems #5: Posting Photos from Smartphone Easy as 1-2-3
As I mentioned in my Mobile / Tablet Friendly post, WoodworkingWeb was designed with mobile users in mind.
This also comes handy when you want to post your creation – or ask a question – or just post a short blog update with a photo – directly from your workshop. All you need is internet connection and your smartphone. Use it to navigate to https://woodworkingweb.com, click on a + button and write the content.
When you click on a new picture button it should allow you to choose from your photos on the smartphone (take picture before posting) or take a photo directly. Here's how it looks on my older iPhone: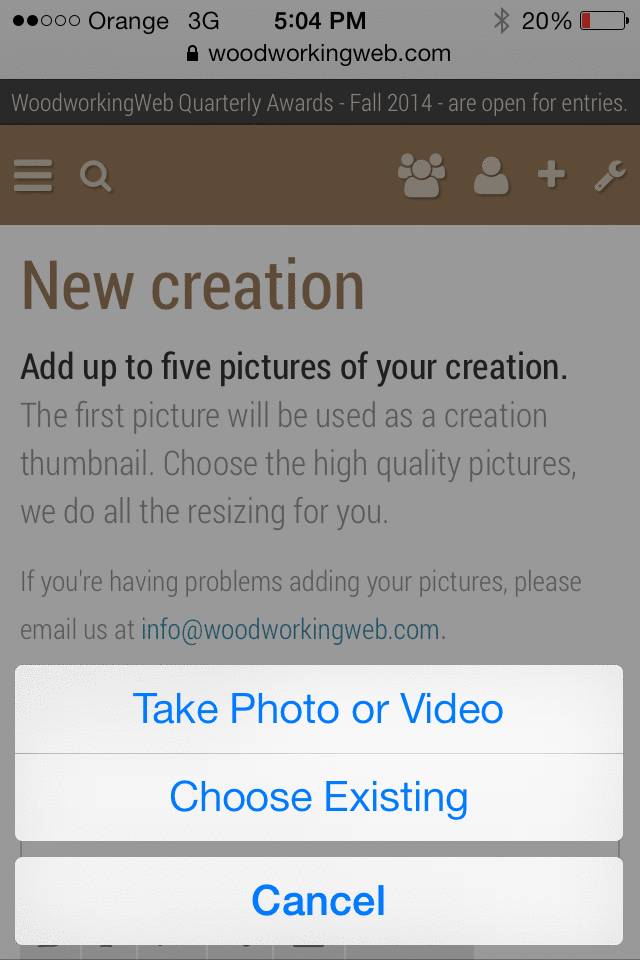 Hope this helps.
-- Martin Sojka, https://craftisian.com
View all parts of (Not So) Hidden Gems »