Shop Upgrades #2: The Workshop
I worked all last year to get everything moved around in my workshop, for efficiency's sake and to add in a new cabinet later when it's built. I'm primarily a turner, so one half of my double garage is centered around that endeavor. Here it is from the outside in, with more changes to come when I get around to them!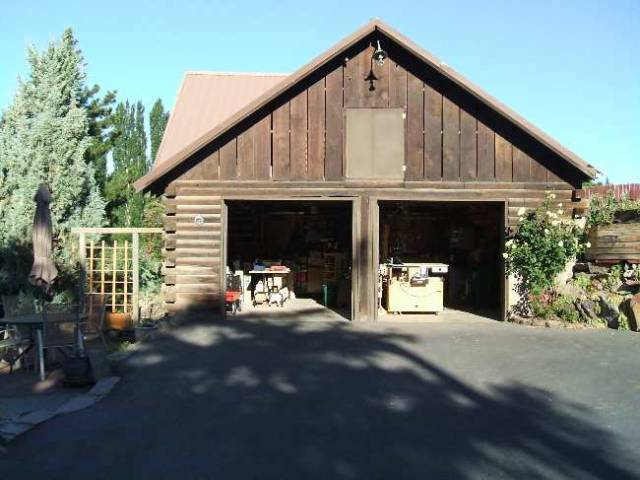 Right side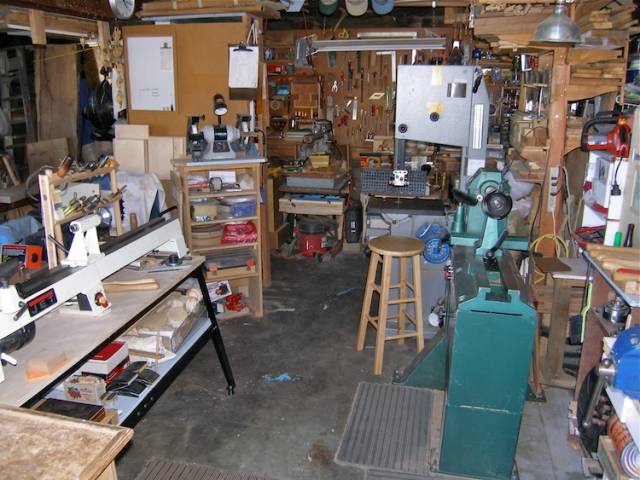 Left side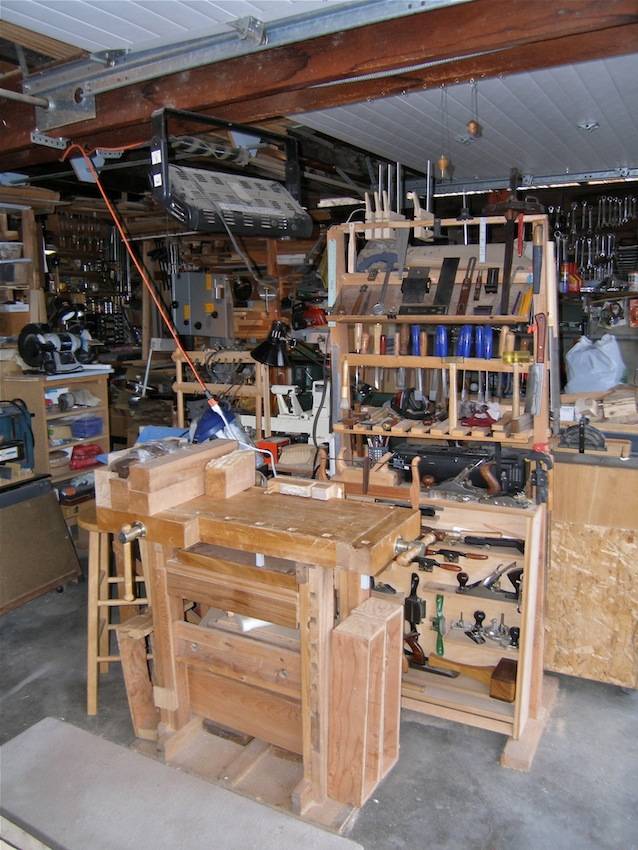 and a back wall of machinery: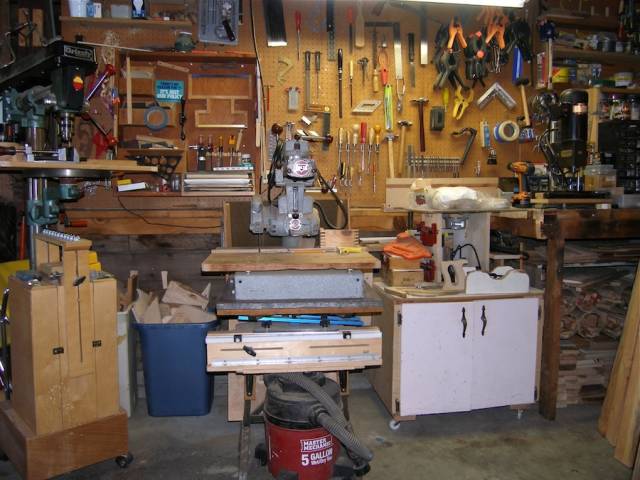 I have overhead storage in the rafters with a full loft above, mostly full of family storage. If I were well-heeled, I'd fix my only big problem here: electricity. I have power cords running all over, only one 220 outlet shared during the summer with an irrigation pump, and I have to run machines one at a time for most things. I suppose I could save up and have it fixed professionally, but then there are all those darn tool sales I keep running into! ah, well.
-- Might As Well Dance : http://barbsid.blogspot.com/
View all parts of Shop Upgrades »