My Workspace #1: Introduction
My family lives in a small 850sf, 2 room apartment on the ground floor. We are also fortunate enough to have a ±200sf patio. My wife and I have come to a mutual arrangement that for the sake of both our sanities, we need our patio to function both as a workspace for my projects as well as an outdoor hang-out area + play yard for the kids.
This is what I came up with, take a look and let me know what you think:
1. These are originally 79.5" tall Billy Bookcases from Ikea which I added drawers to. The process was painful as I had to measure and cut each drawer and door from ply, then cover with fabric. But I am pretty happy with how it turned out.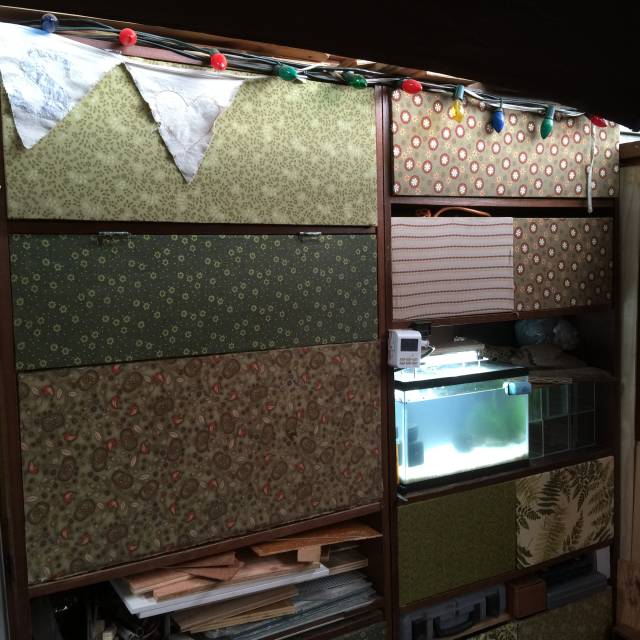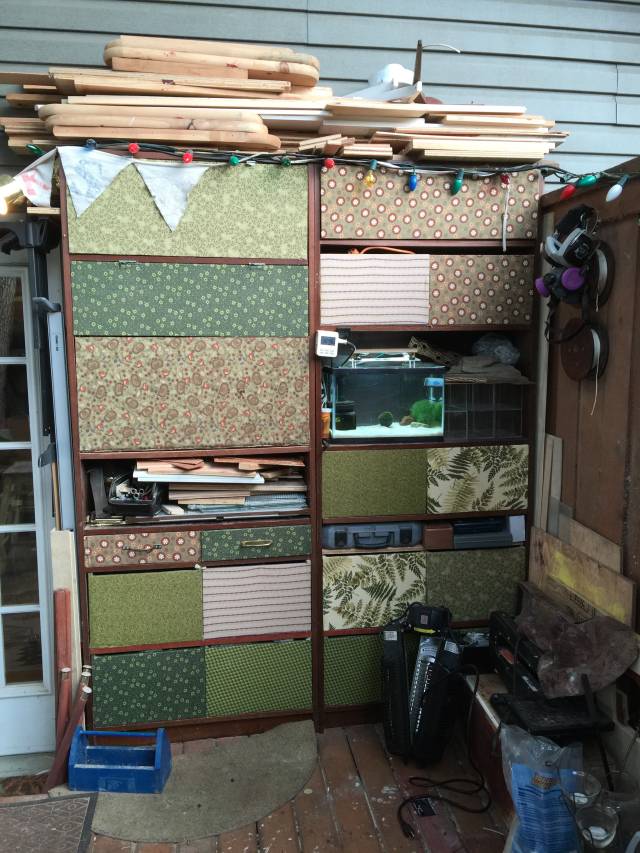 2. I love those Pneumatic Support/Hydraulic Gas Spring door lifts which I purchased from eBay for cheap. They are all 100N/10kg pressure.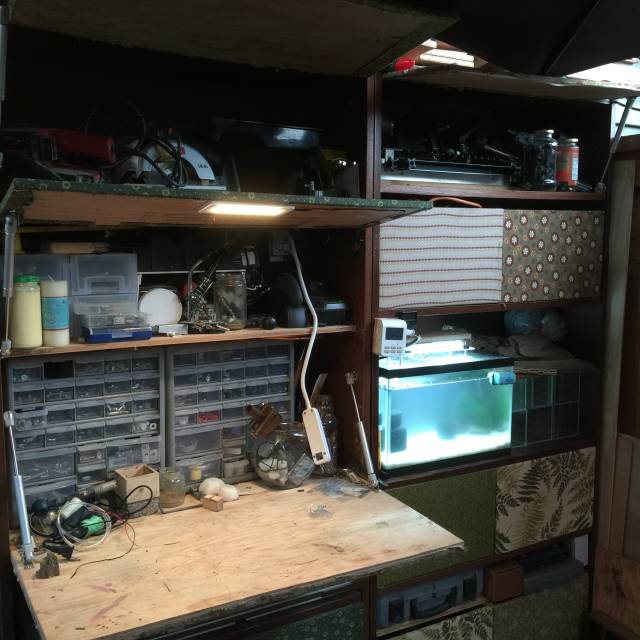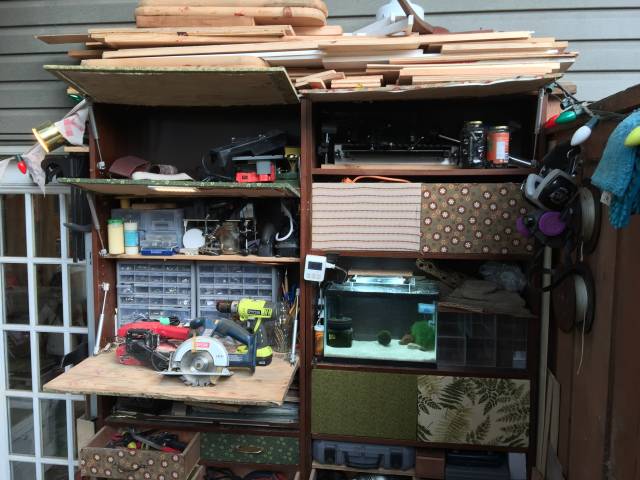 3. Folding work/picnic table and benches: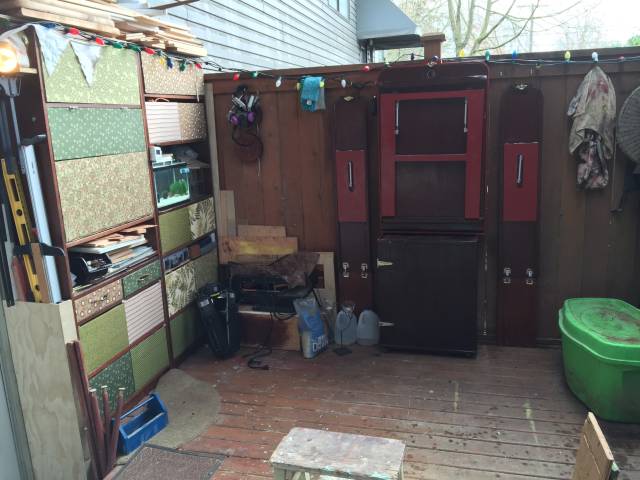 5. Roll out storage cabinet for additional bench space (where my mini table saw is resting on), it hides under the folding table when not in use.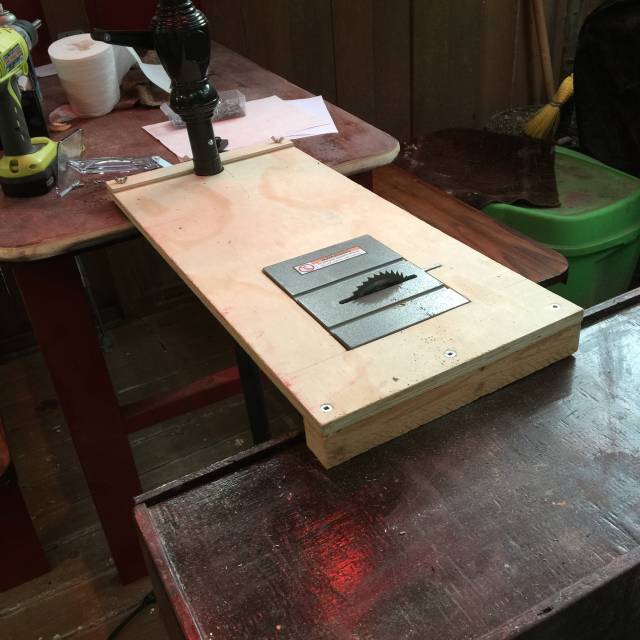 6. It rains quite a bit here, and the patio umbrella & heater from Walmart help to a certain extent. But I still find myself working out in the cold most of the time. However I am not complaining as it is better than having no work space. On sunny days, I fold up the tables and umbrella, and the kids can play outside, to the delight of my missus :)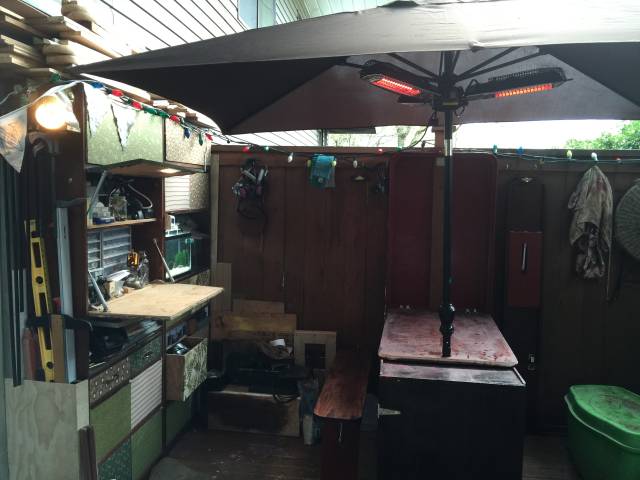 I am adequately set up to handle most of what my DIY projects require (minor home reno, small carpentry projects like bookcases, hobby electronics, aquarium projects etc.) It also helps that I live only 4 blocks away from a very well stocked hardware store where I get most of my supplies as well as timber cut to required dimensions.
View all parts of My Workspace »