Workbench / Outfeed Table #1 #9: Drawer Boxes
Well hello my woodworking buddies. Let me tell you things have been so crazy around here the last week & 1/2. So many disappointments have hit me hard.
However, the drawer boxes are all glued up. In a previous post, I flipped a coin to make a decision on dovetails or finger joints. Well, I left you wondering and the decision was…. "finger joints". Let me tell you, there was a lot of fingers. At a point, I told the wife, "I did want to be out in the shop because I keep getting flipped off". Lol
So, I decided to do something different with "some" of the drawers design. I want to utilize as many square inches as possible so I actually did a dado around the inside of all four sides on the top. This is for a tray design.
Then measured in 1 1/2" in from each end of the two long sided & made a mark. Then took each piece to the tablesaw and did a plung cut onto the dado blade; ran it across to my other mark & lifted it off to make a rabbit.
This now dado/ rabbit combo is a track for a sliding tray. I left the 1 1/2" there in combination with the dado in the back and front to hold the tray in place if you pull it all the to the front or push it all the way to the back of the drawer. Trying something new. Well here are some pictures. I'll do a quick update after all installed.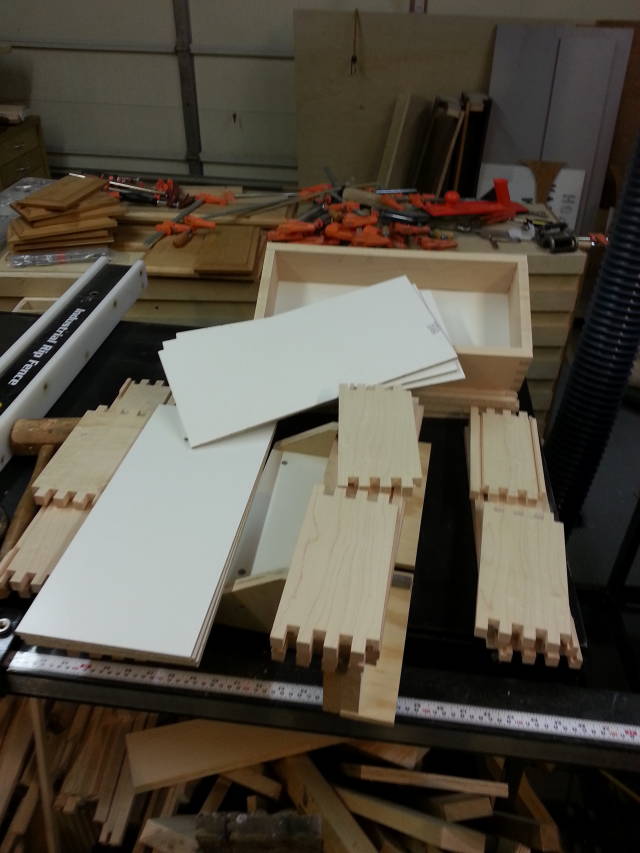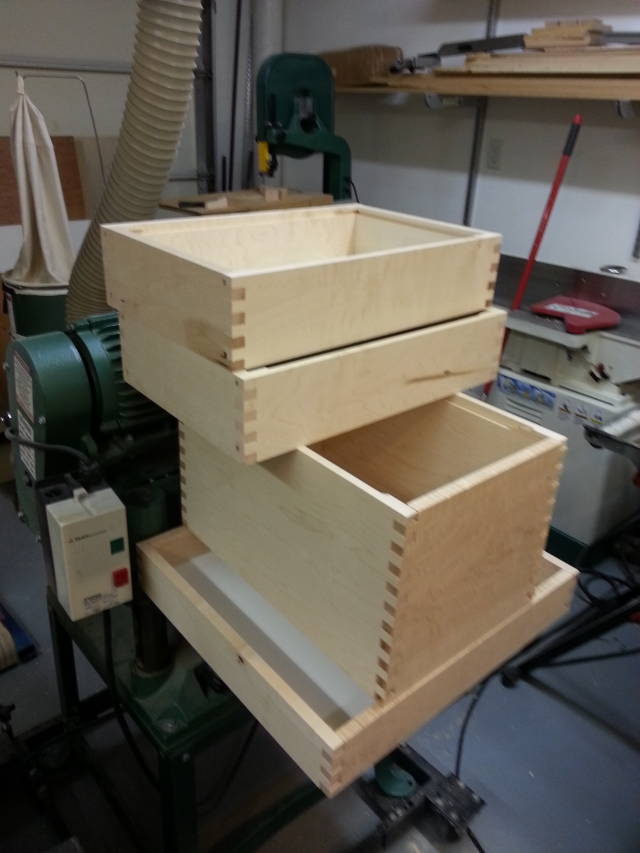 Above picture is just a dry fit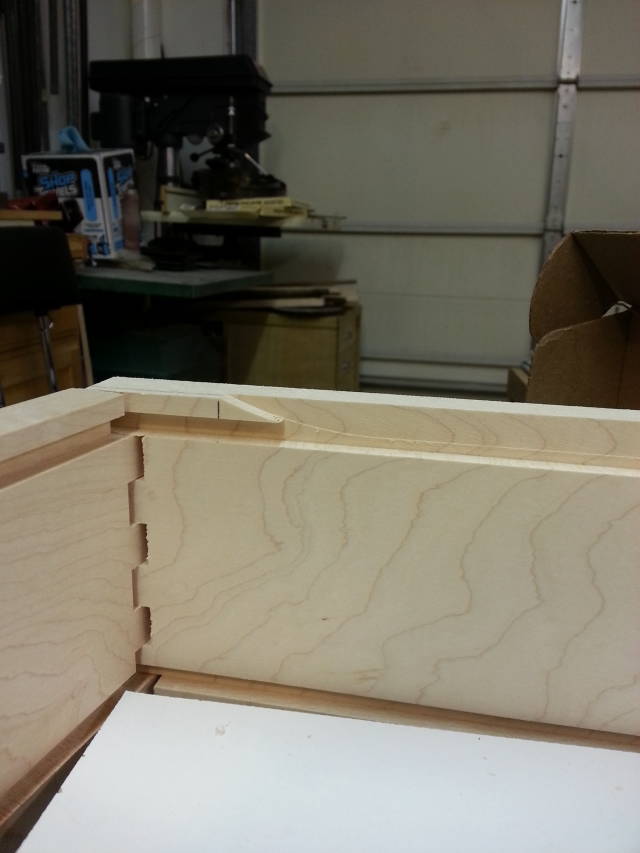 Picture above & below: Here you can see how the grove will work when you pull the tray from the back of the drawer to the front. Its there to hold the tray in incase you hook it that way you don't pull it out and dump your stuff.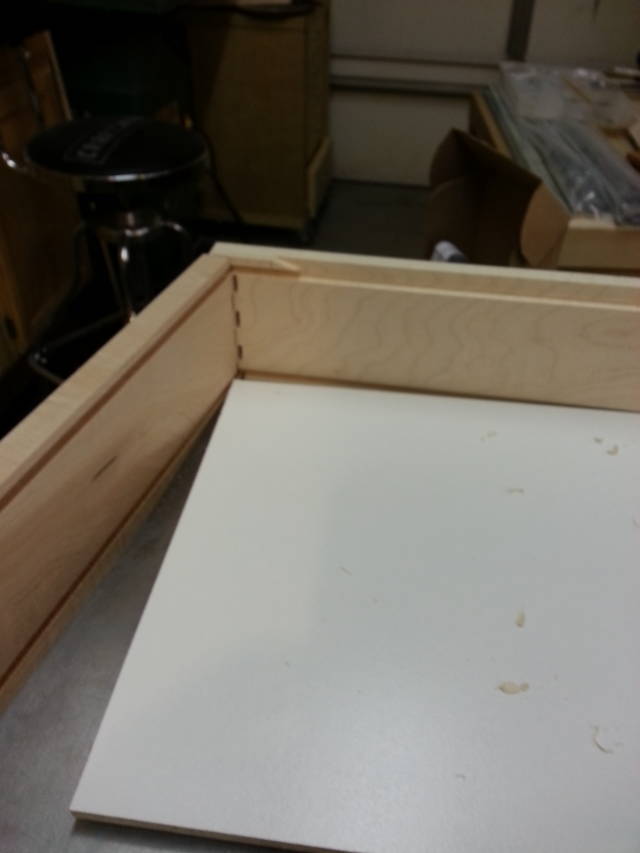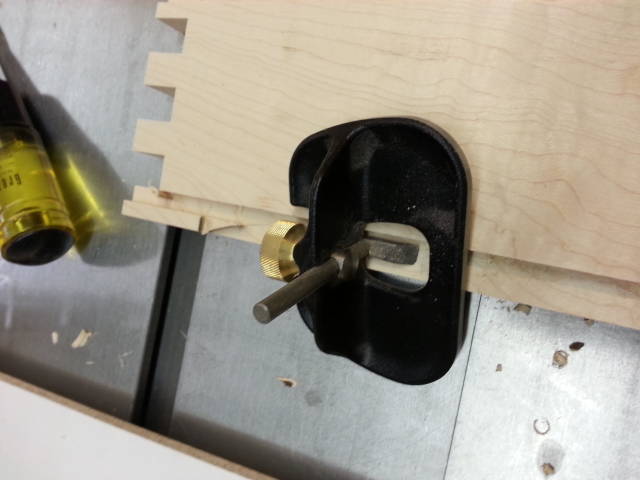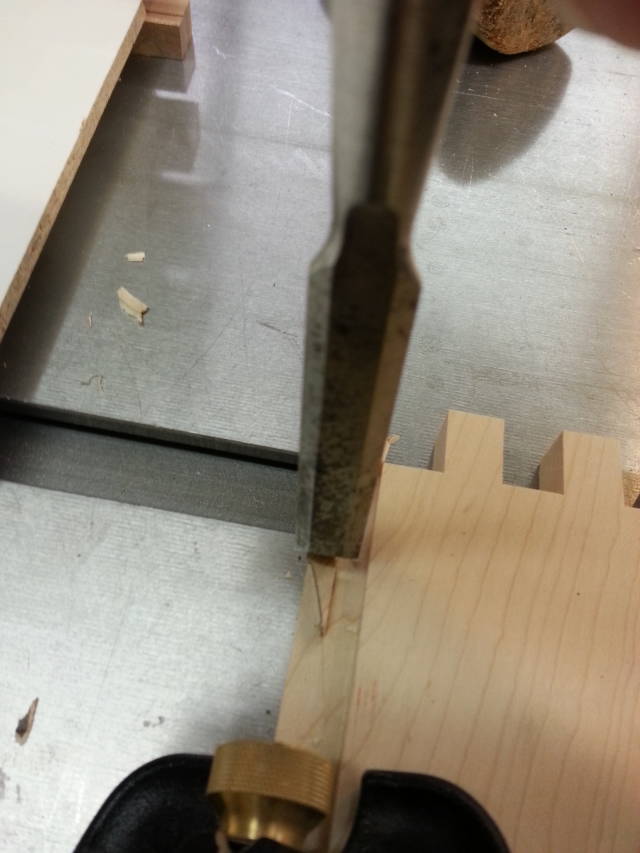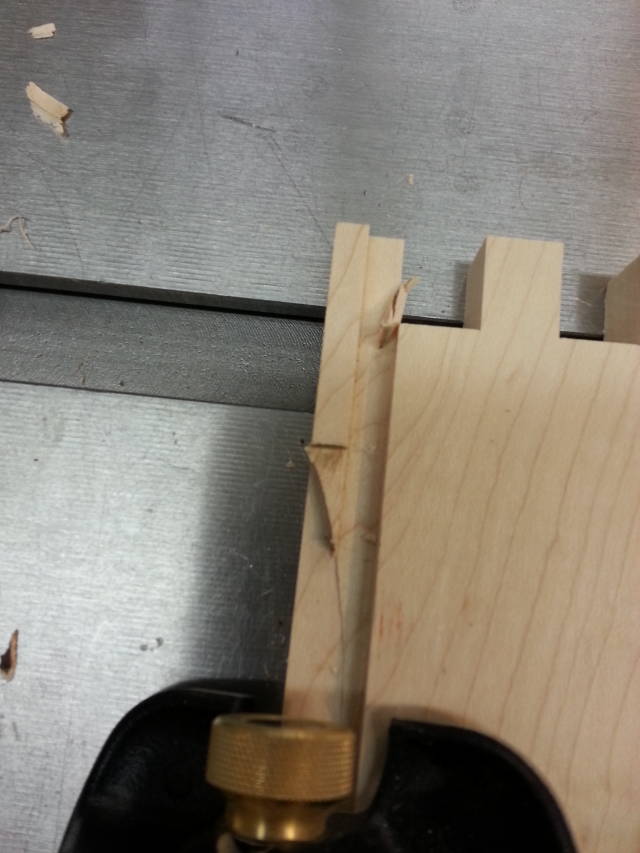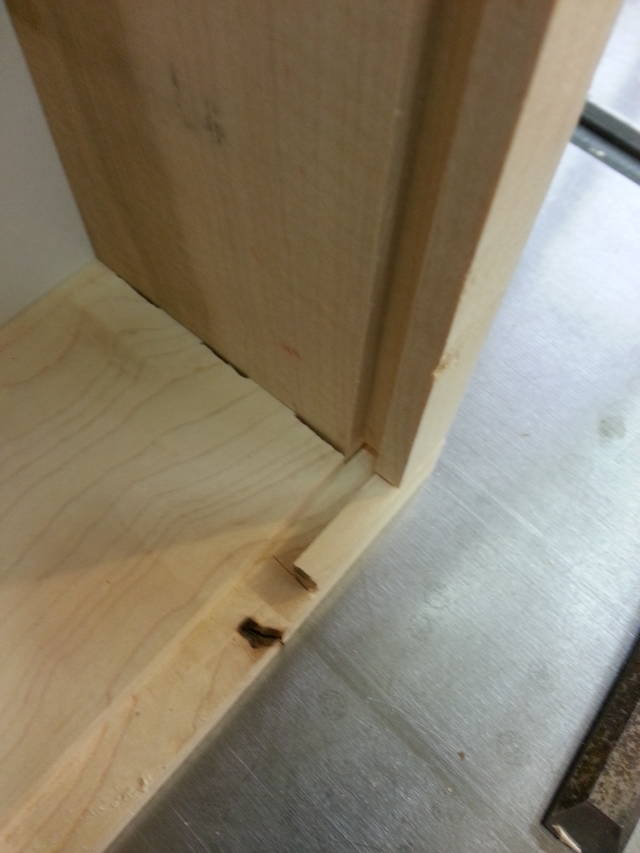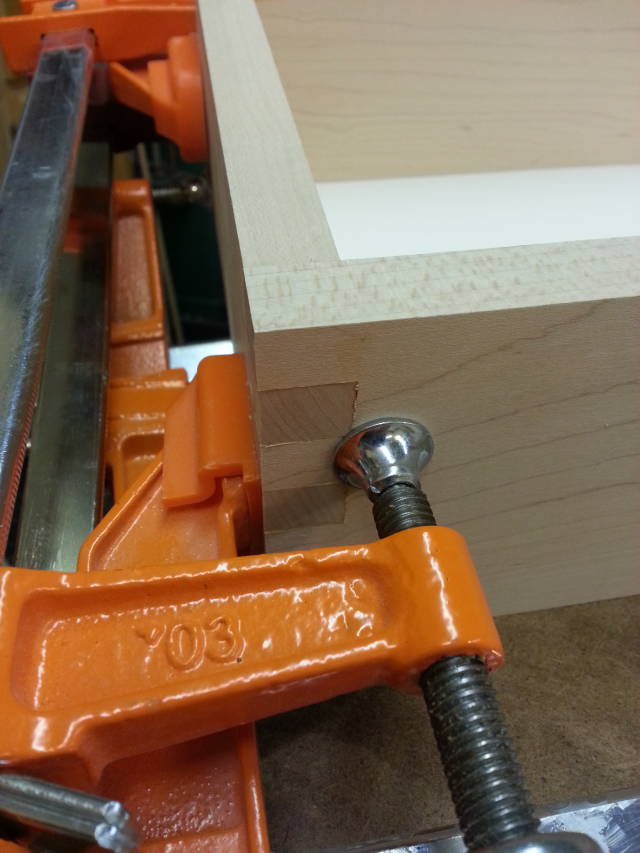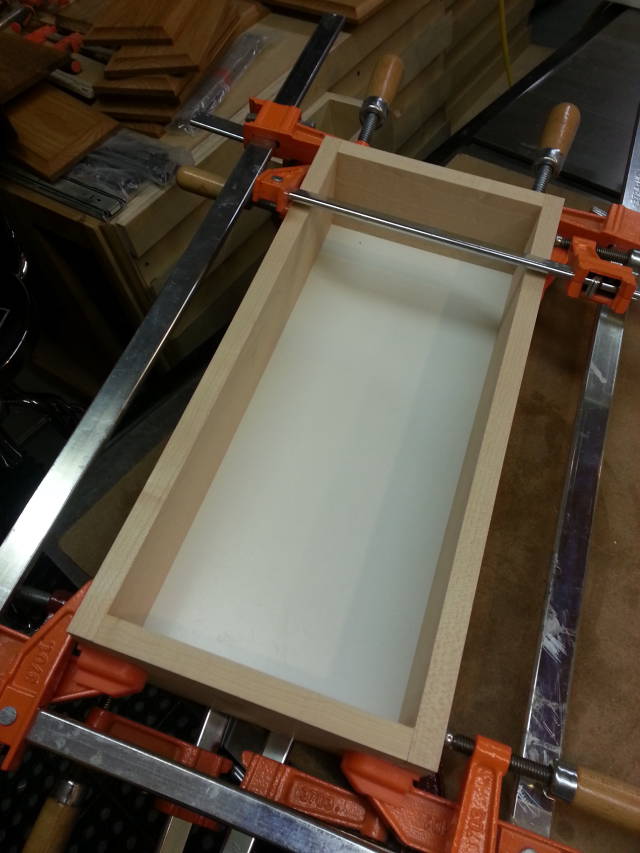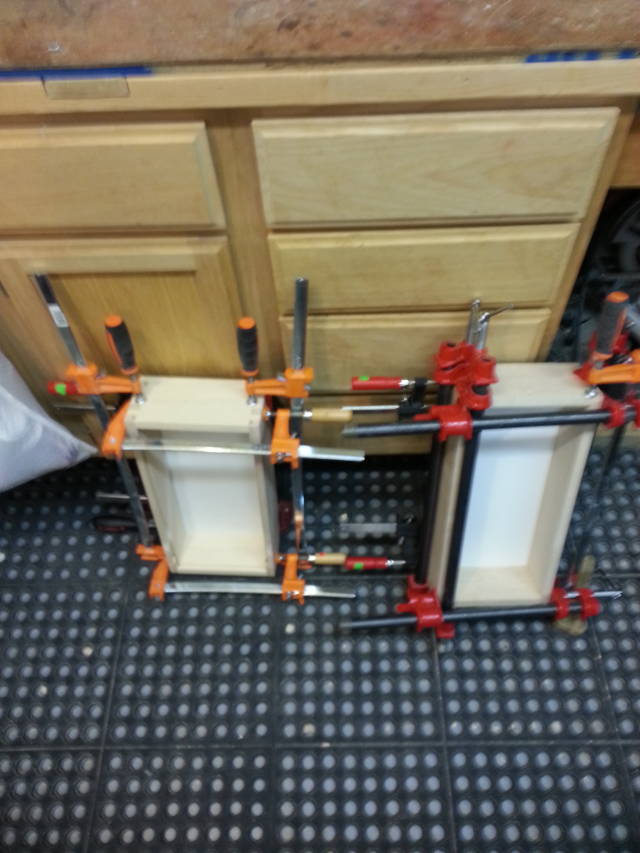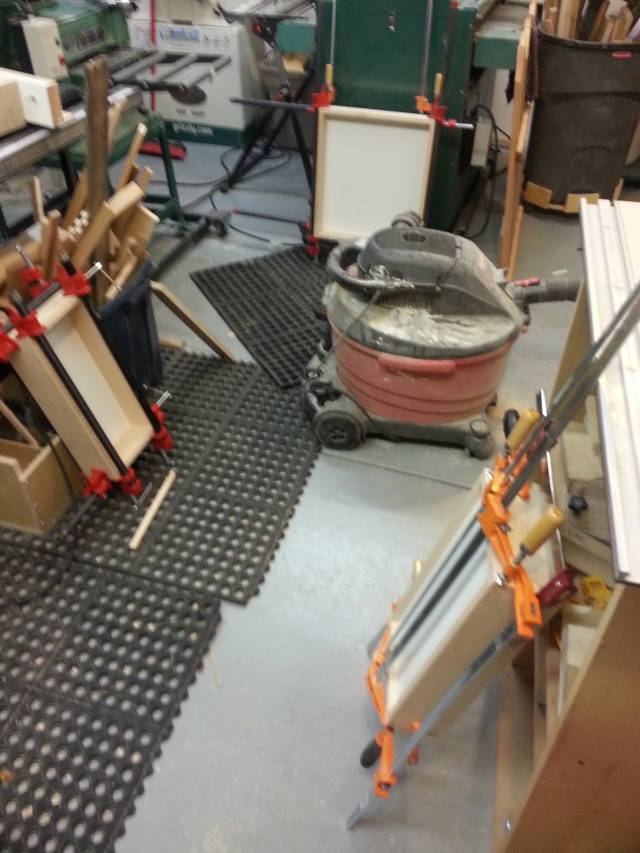 Picture below are drawer boxes all glued and dry and waiting sanding on the outside.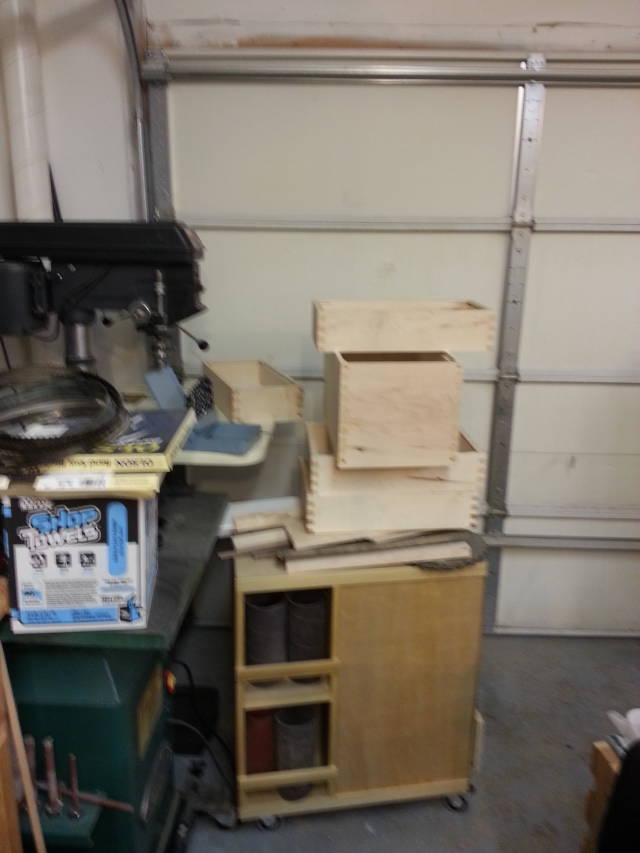 -- Jeff Vandenberg aka "Woodsconsin"
View all parts of Workbench / Outfeed Table #1 »