WoodworkingWeb Awards: Just Pallet Wood #2: Call for Entries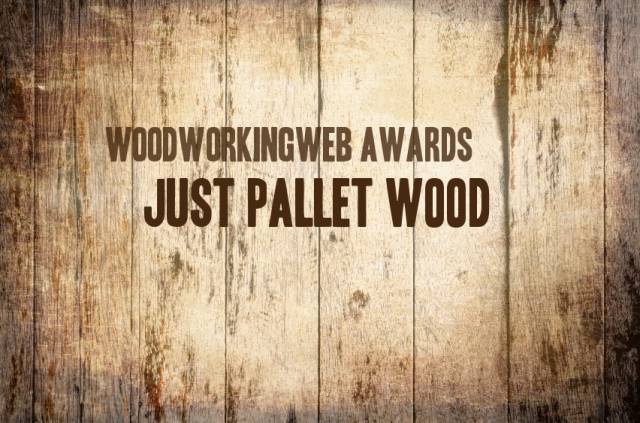 Entry period of the WoodworkingWeb Awards – Just Pallet Wood is now officially open and will close on April 24.
Theme: Just Pallet Wood
From workhorse to cast-off: this is often the life of the common pallet – but not when it ends up in the hands of a woodworker! A woodworker transforms "just pallet wood" into something beautiful and/or useful! Be the change. Find an old pallet and work your magic!
Don't hesitate to submit your pallet wood creation for a chance to win.
Good luck and have fun!
-- Martin Sojka, https://craftisian.com
View all parts of WoodworkingWeb Awards: Just Pallet Wood »