Craft show 1 done
Well the first craft show of 2015 is done and gone. The show ran from 9am till 2pm. And we had light rain all day. However, I did set up a pop up tent and my product, wife and I stayed dry. We almost did 1000.00 in sales. I'd have to say it was a great day. I was able to pay off some of my expenses in materials.
I recieved a few custom orders that day. I also sold out of my lawn dice. Sold a few cutting boards. Both pallet wood wine racks. My editors choice toilet paper dispenser a few bowls and more. At least I have a good idea what I need to hury up and get made by June 4th. Because on June 5 and june 20th I have shows. Well here are some pictures of my setup.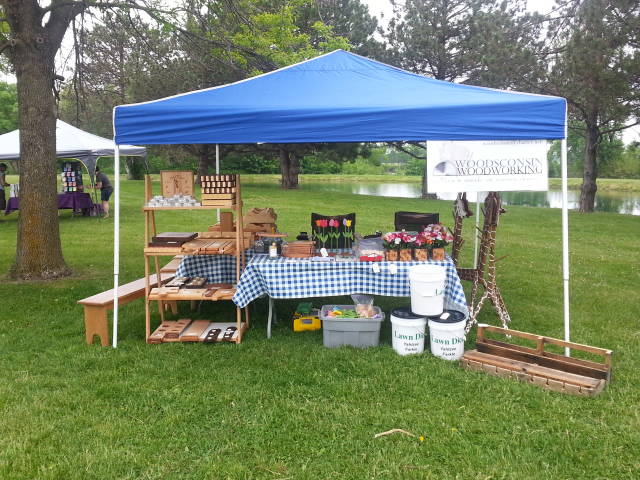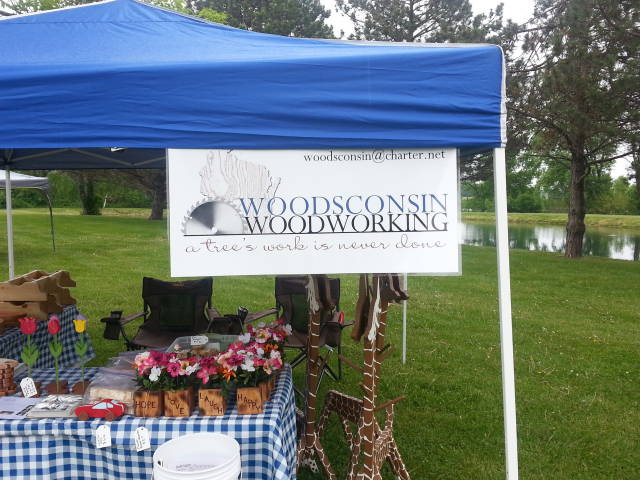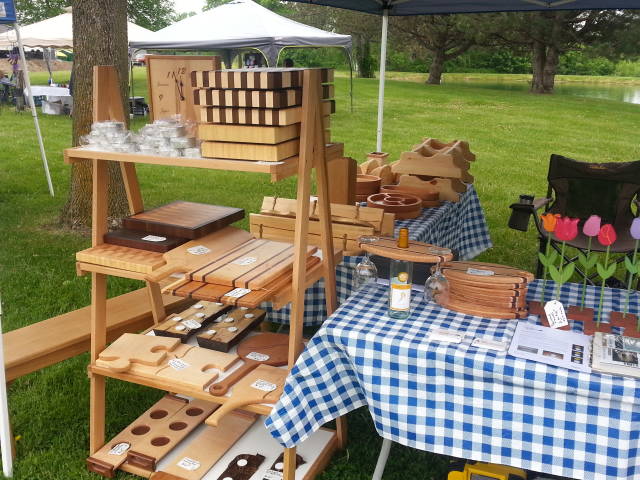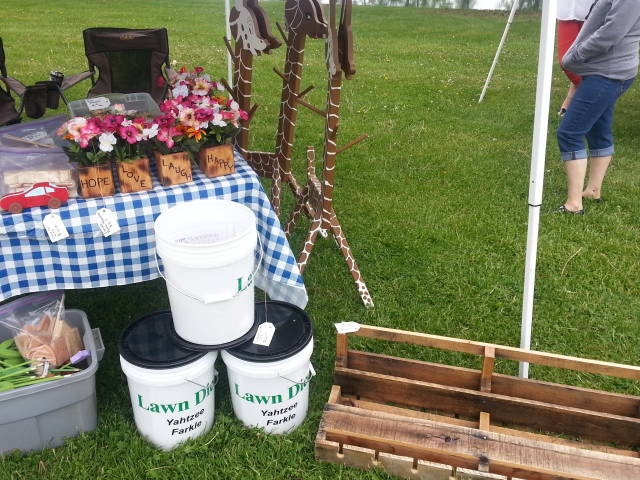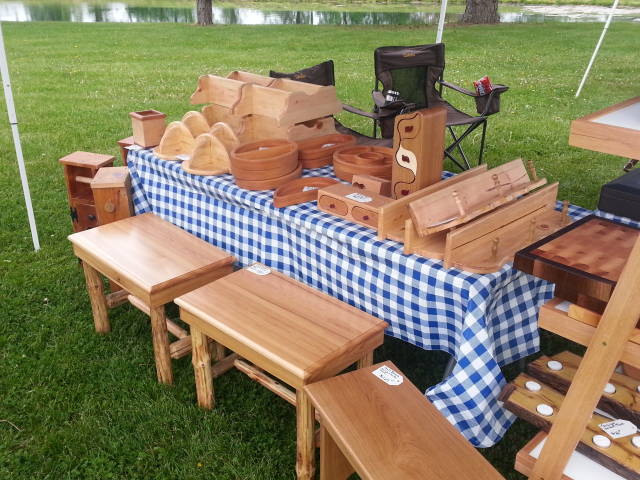 -- Jeff Vandenberg aka "Woodsconsin"