F-Style Clamp Rack
Well a majority of you know i've been going gang busters on clamps. Well, I finally figured out the clamp racks for my clamps. Each rack holds 15 F-style. Now dont get me wrong here. The pipe clamp rack is great for attaching the F clamps in between the pipe clamps but I wanted their own dedicated space.
This design is also versitile by adding cleats or no cleats. Total height is 8". Length is 23 3/8" long. Holds 15 clamps the slots are 5/16" wide by 1 3/8" deep. And when you slide the clamps in and close the jaws they will not fall off. Now you can also add storage for C – clamps or the squeeze clamps by not putting in the slots and leaving an area solid or put in the slot and use the slots for the squeeze clamp as the F-Style the choice is yours. Also, you could add dowls on the vertical board and hang spring clamps. Well lets see the pictures you say ok here they are.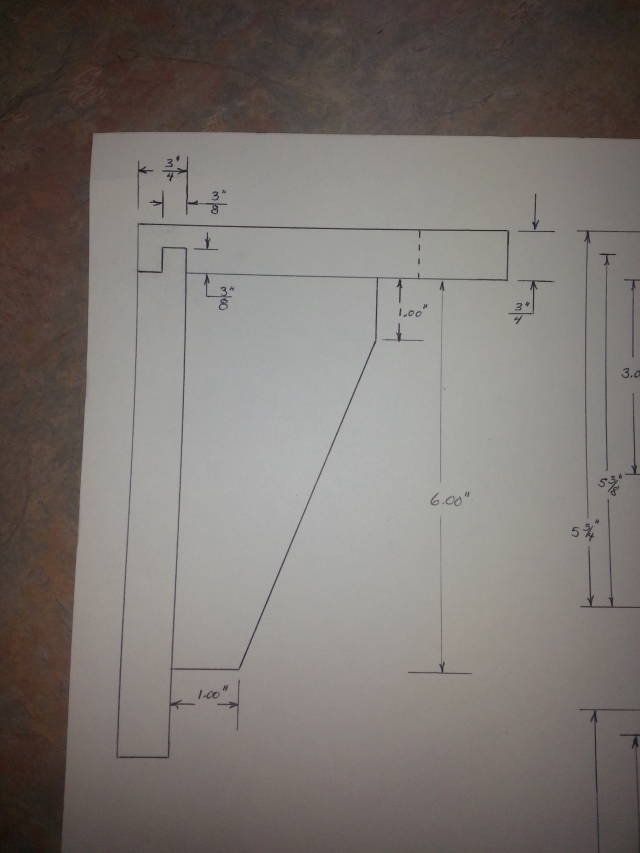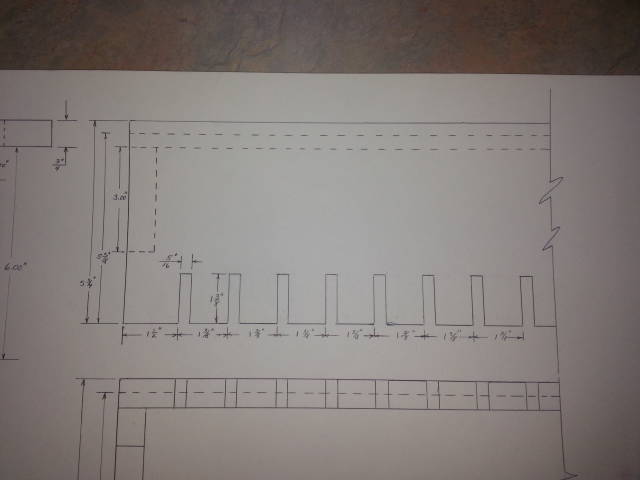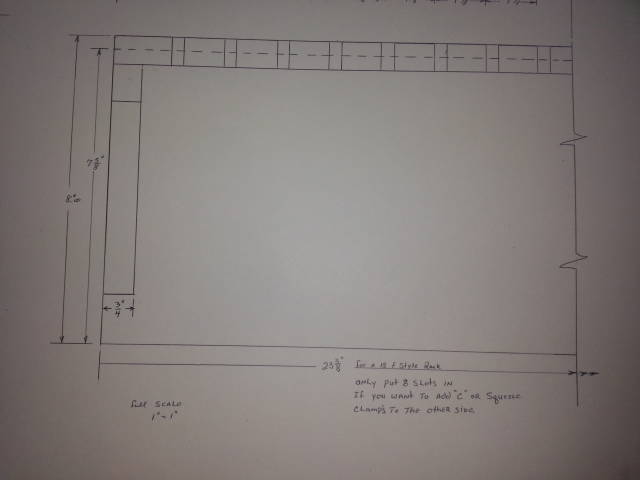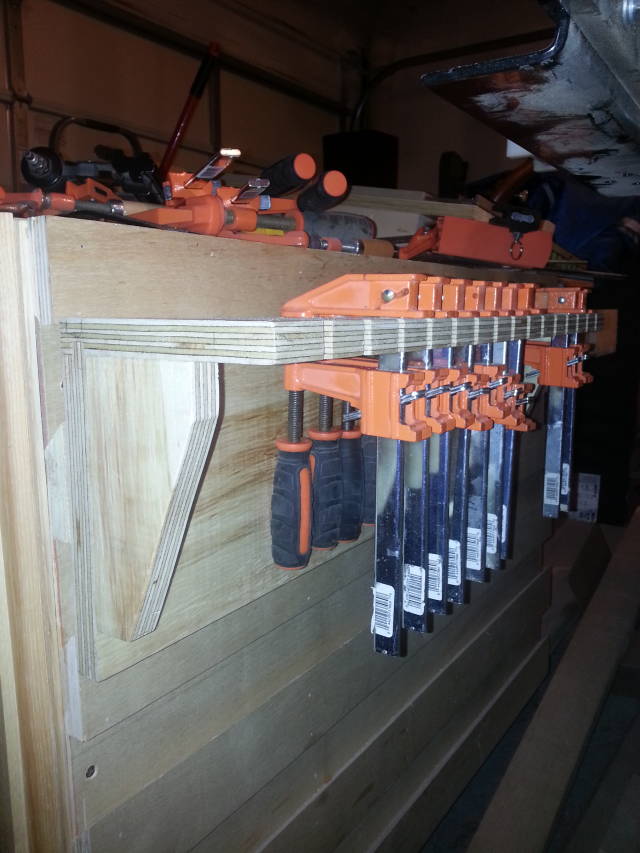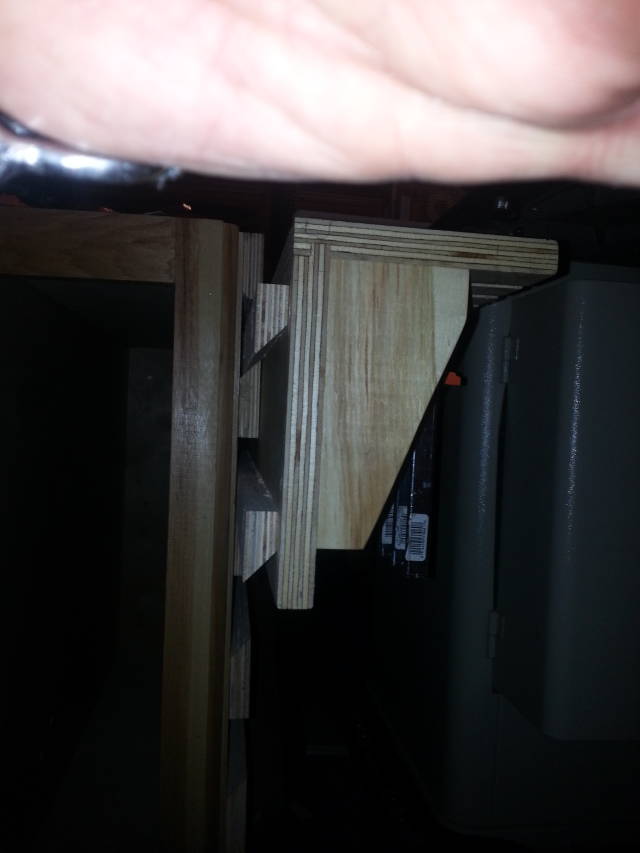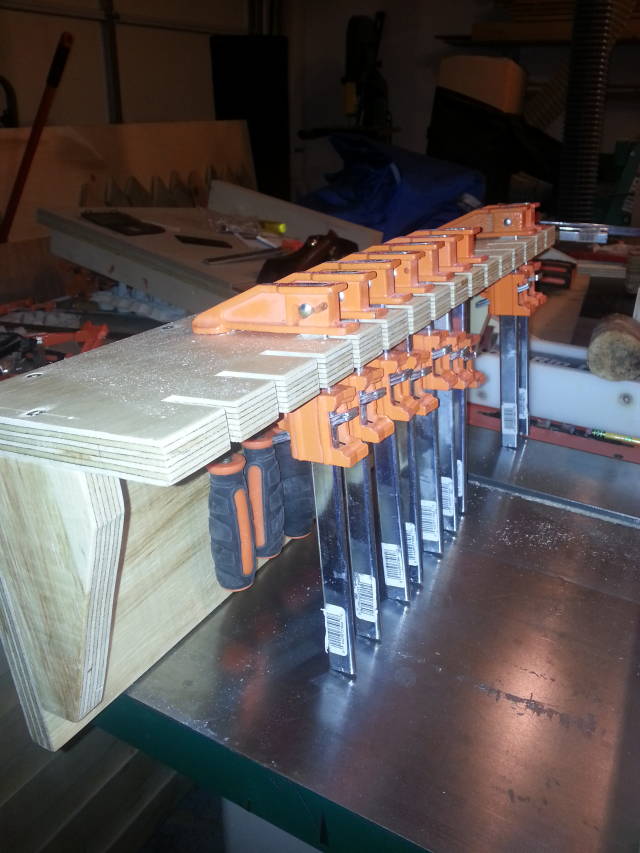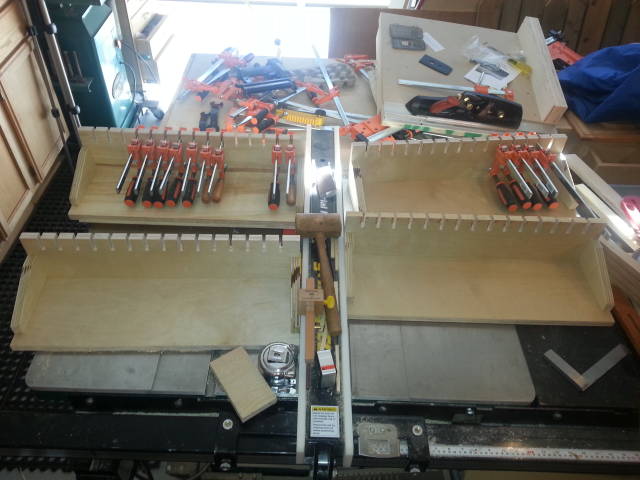 -- Jeff Vandenberg aka "Woodsconsin"