Summertime Shop Relief
What do you do to beat the heat. I built a three panel screen door for my shop. I started with pressure treated 2×4 s and and ripped a saw cut down the middle of each edge. Then I screwed the three frames together each apps 36" wide and measured to fit the height of the opening. Once together then came the hard part, attaching the screen. I bought a roll of spline cord and 3 rolls of the cheapest screen I could find. I used a double ended roller tool for putting the screen and spline into the groove created from the thin kerf table saw blade. It took about an hour for each panel. I then screwed each of the side panels in place with long deck screws, one on top and two on each side. The middle panel was attached with only one screw on the top and one on each side, incase I need to move materials in or out. After a few minutes of the screen up I realized the bottom needed to have a crossed brace to keep the dogs from scratching at it. I made sure the panels would still each be independent. Next I did the same for humans at eye height but only 2×2s and staggered so people would realize their was a doorway. After one 250lb fellow landing on his arse it was a must. Anyway, the shop seems to stay cool until about 2pm then I just open the garage door and the breeze is fantastic. I should have done this years ago but never seemed to get around to it, now I seem to have many more people stopping in cause they can see into the shop. Any questions just ask away, thanks for watching.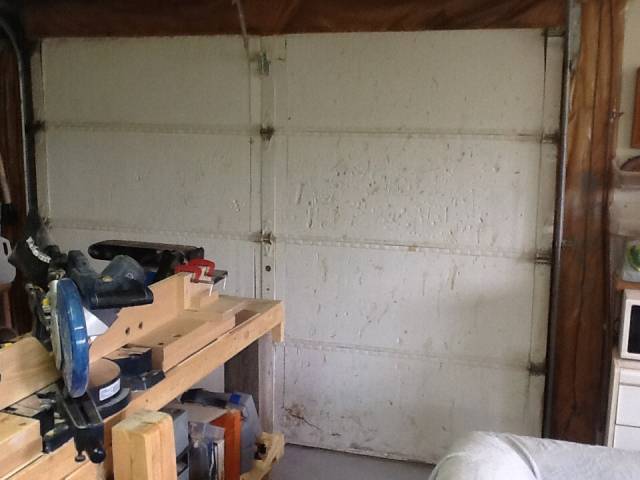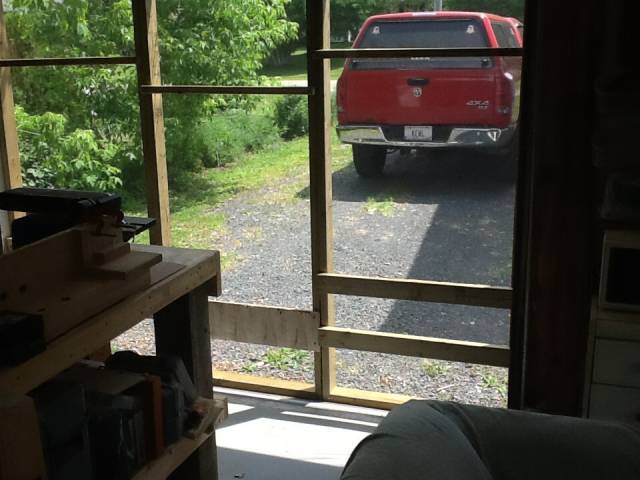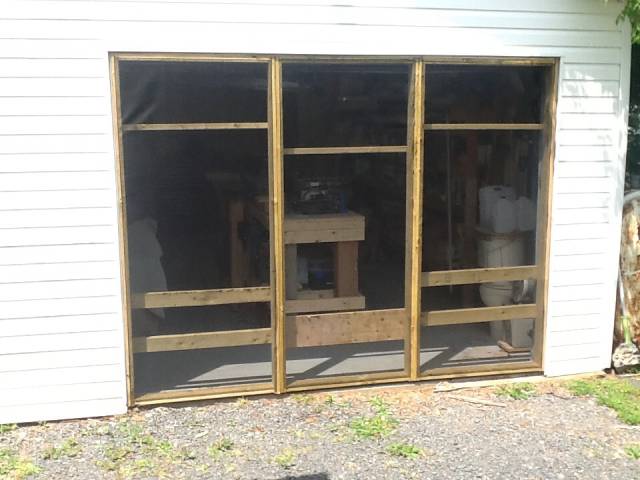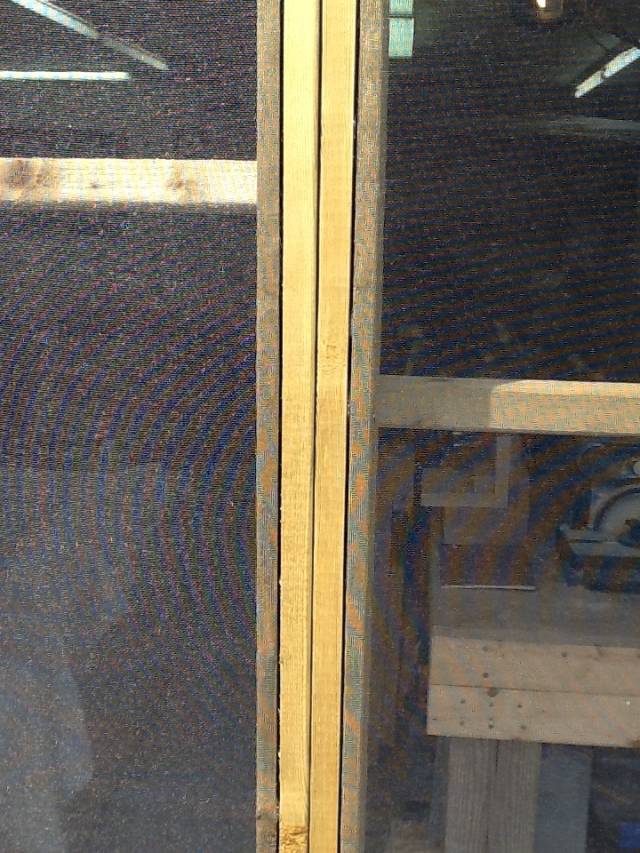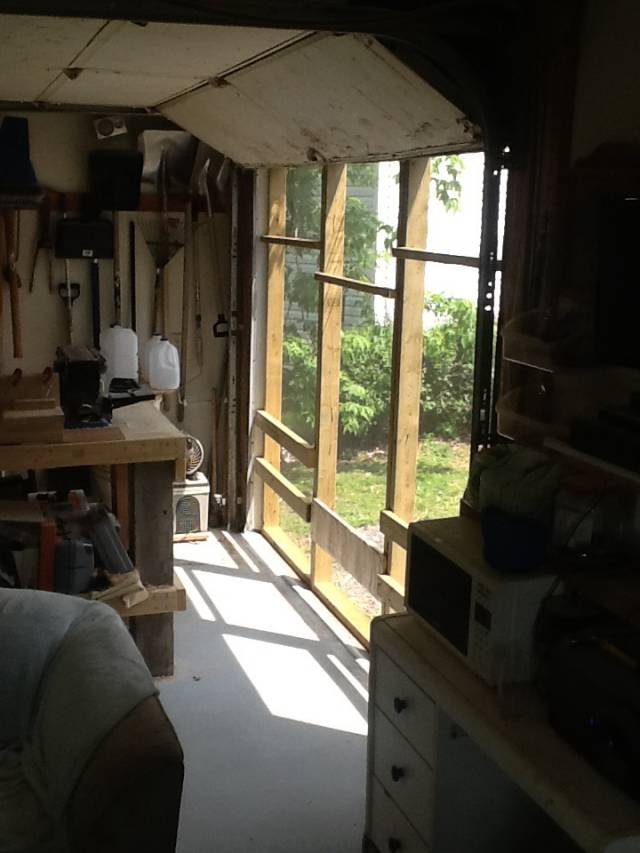 -- CHRIS, Charlottetown PEI Canada. Anytime you can repurpose, reuse, or recycle, everyone wins!