Toolbox #2: Good Design Considerations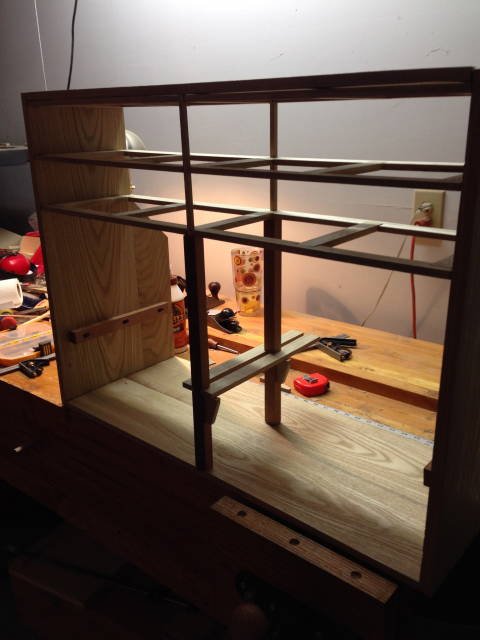 Last night, I made great progress with the toolbox. I installed two cherry vertical members with a mortise/tenon in the bottom and dadoes on the sides for sliding trays. When I installed two vertical pieces to hold the drawer assemblies, any weight would have still made the drawer supports bow down. The cherry pieces tenon into the bottom and they are held parallel by the runners and wedge supports. The tops of the cherry pieces are not glued. I then installed two cherry runners on both sides for the other end of the sliding trays. Overall, I'm quite pleased.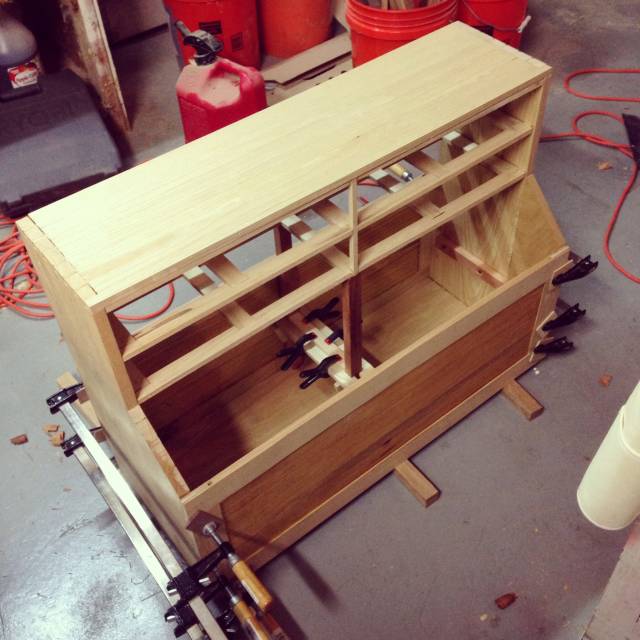 I also glued two of the floating panel assemblies to the front and back of the carcase. I think I'm going to give all of the inside a coat of shellac and do a little touch-up planing on the drawer structure before gluing the last panel.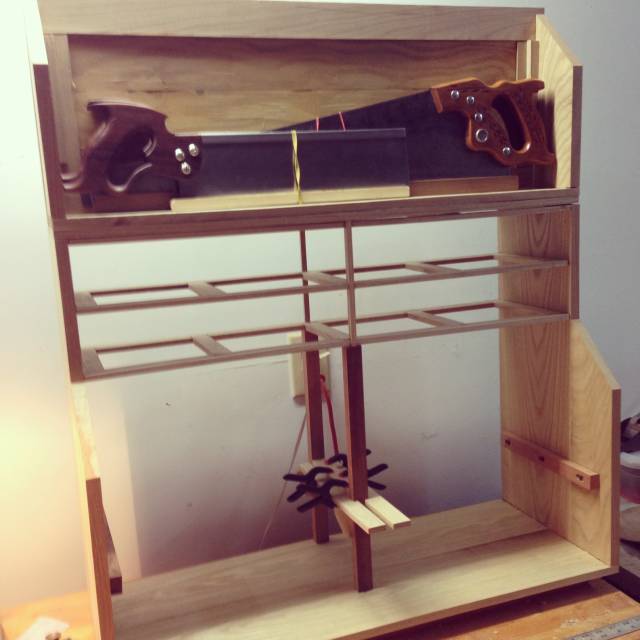 I sat the front piece on the cabinet and I've decided that it will flip up and be allowed to sit on top of the cabinet as shown in the picture.
-- David L. Whitehurst