Cross Cut Sled #2: Carcass assembly
With returning to town from the summer camping experience the wifey is asking me to get at the coffees (2), table build. I have had the birch racked and stored over the summer but a final bit of mill work left to do. Also, I want to complete the cross cut sled before starting. I started with the 3/4" sub base and runners last spring and ordered hardware to have all my supplies on hand before the rest of the build. To begin with the false bottom and false fence were glued up staggering boards to maintain a rock solid perfectly square and straight foundation to begin with. The front side that would contain the secondary bottom was next. It included a dado that the bottom would move under to allow for making adjustments of the base/fence to achieve perfectly accurate 90deg cuts. Next was to cut a piece for the floating base attached to the floating fence via a dado rabbet cut. With all the carcasses cuts made I glued up all the various pieces. Next was to drill holes in the moving fence to allow for adjusting hardware to be used. In between the false fence and the adjustable fence were springs and washers that allowed the new fence to move in any direction under control and be locked into position. I cut a rabbet into it to allow the moveable bottom to be attached later. The false bottom has been cut 1/4" less longer than the inside dimensions of the bottom that allows it to be rotated for a precise perpendicular cut. Next was to cut it to allow for the tracks, they hold the 45deg guides in place, as well as the work holding track clamp.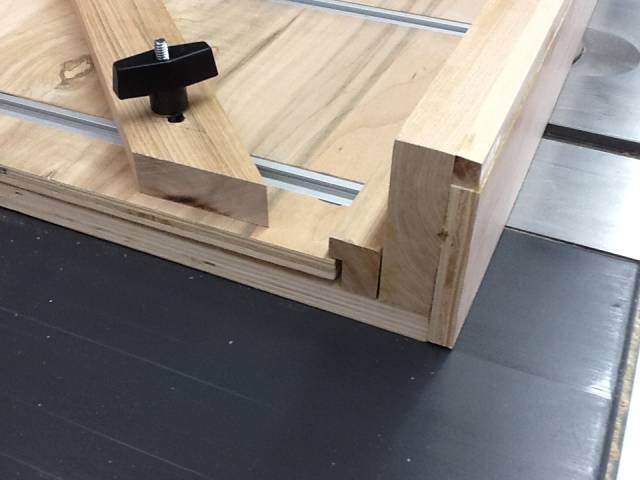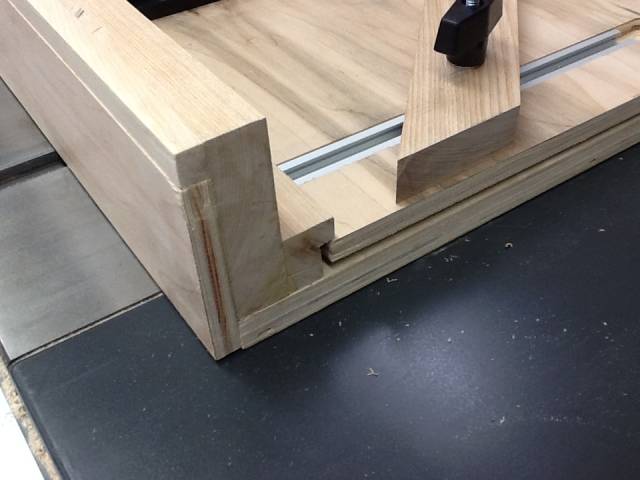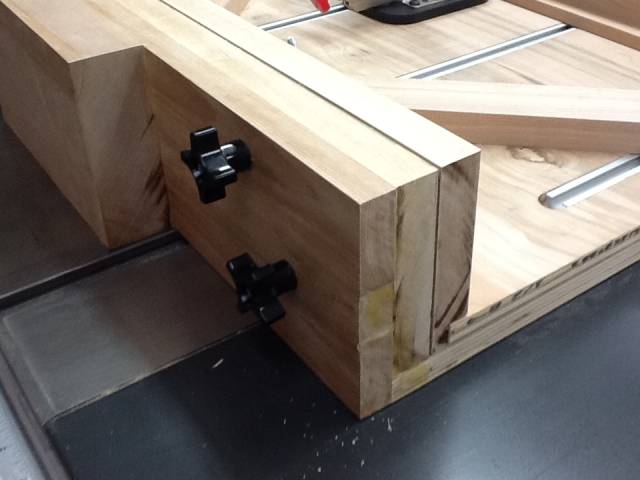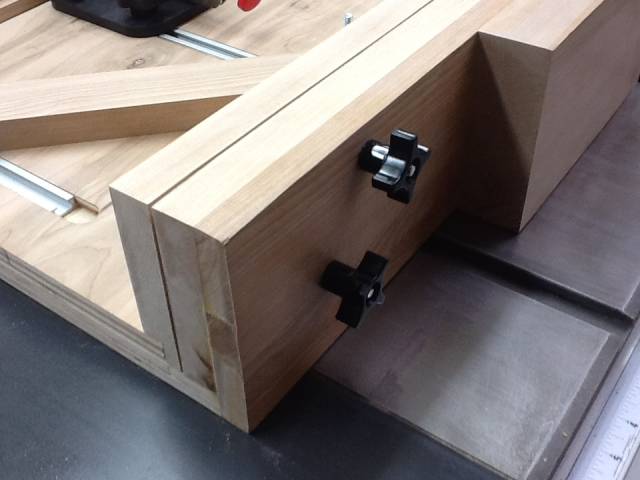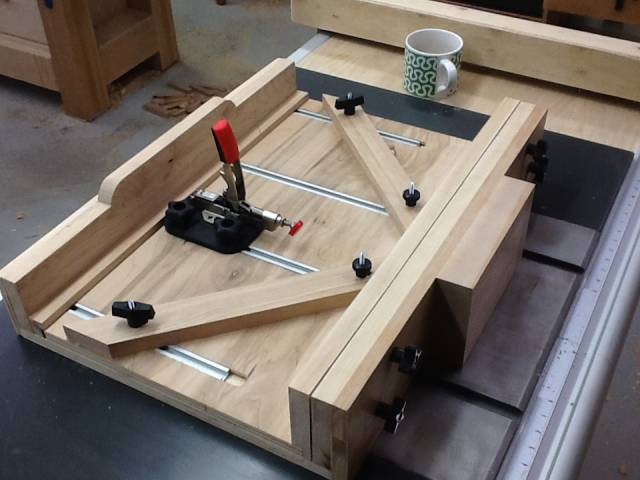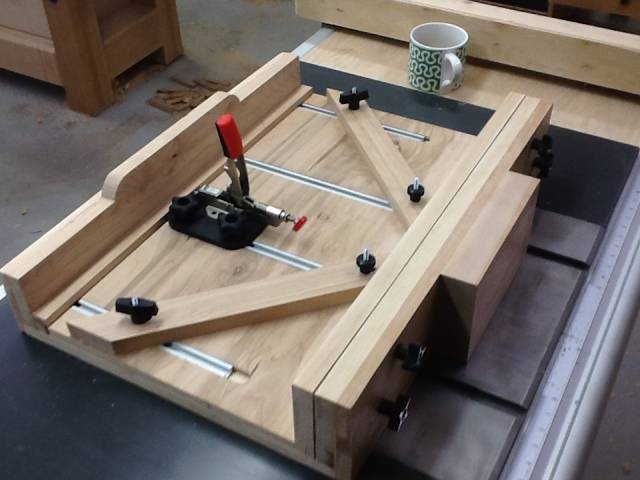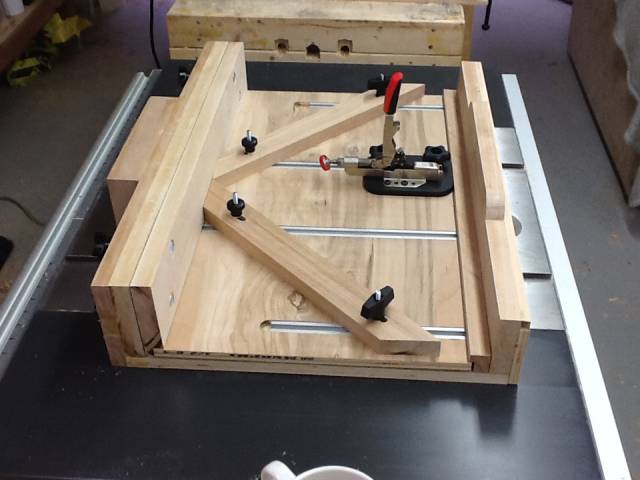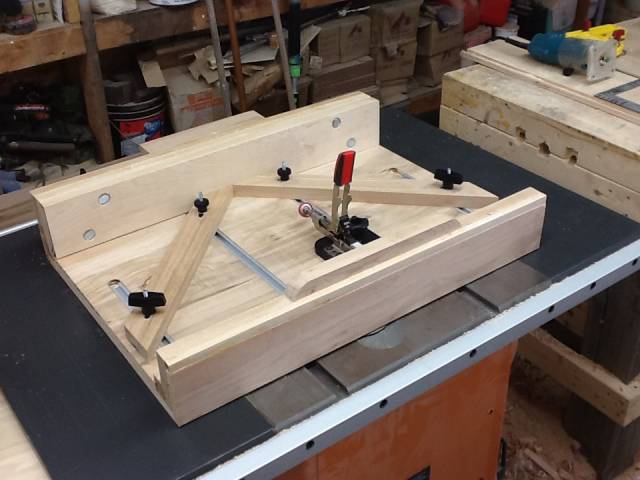 The two pieces of the movable bottom/Fence have yet to be glued together. It still needs a complete sanding and finishing as well as some lexan safety cover over the cut line. It slides with next to no effort. The bottom is treated with just lemon oil. As usual any questions, fire away and I will try to answer as best I can. Thanks for looking in.
-- CHRIS, Charlottetown PEI Canada. Anytime you can repurpose, reuse, or recycle, everyone wins!
View all parts of Cross Cut Sled »