Sewing box phase two #1: Getting started
The sewing box I made for the wife is very heavy. It was never made to be carried around, but rather to sit near her sewing table and give her extra storage. I'm now building a table for it to sit on. Here is where I'm at so far:
After cutting everything to length and width, I started on the tenons. I figured if I did the tenons first, I could use them to help lay out the mortises. I made this quick and dirty tenon jig and to my amazement, it worked perfectly! Having my saw tuned up tight and a new cross cut sled made it easy stuff.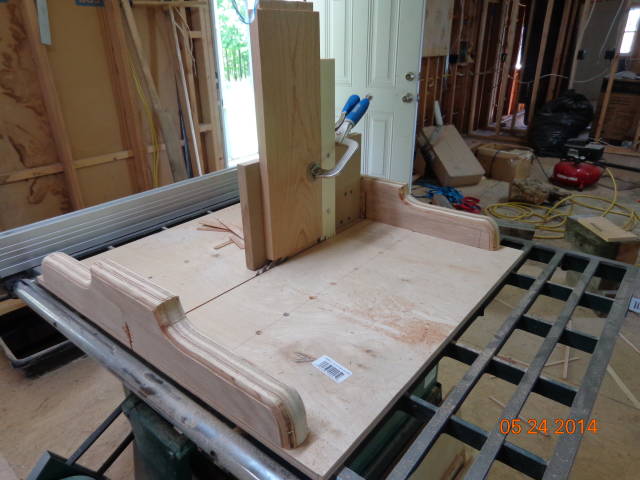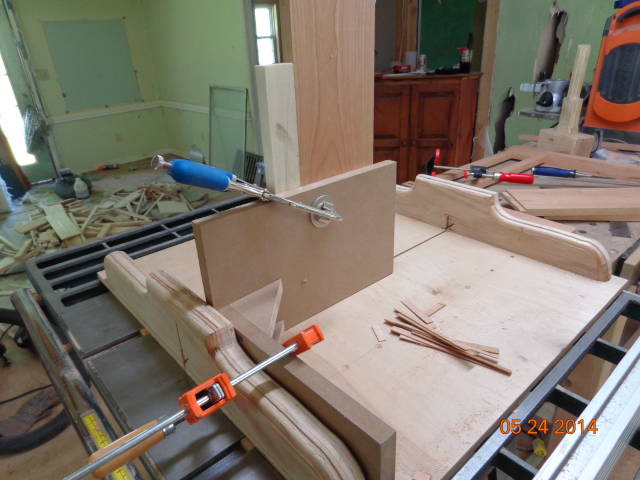 Next, I used the tenons to set up the mortises. Again, I made a quick and dirty jig. I marked each side of the center of the hole in the base of the jig so I could align it with marks I put in the center of where I wanted the mortise. Again, it worked great. All that was left was a very small amount of work with a chisel to square up the corners of the mortises.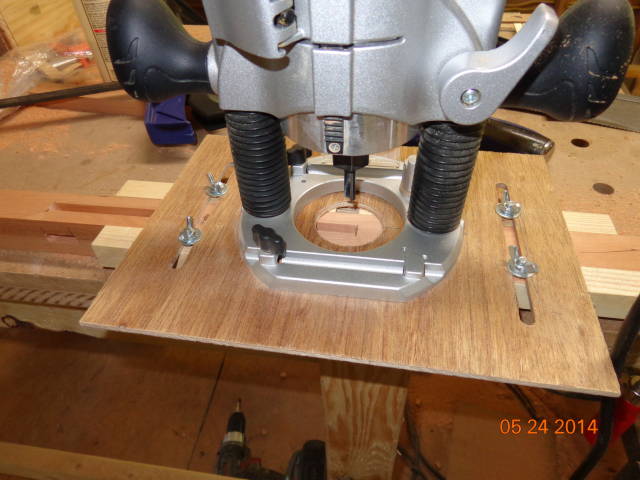 Then, I set up a few stop blocks and tapered the legs. I know there are jigs for this, but I was on a roll. Luck must have been with me today, because this worked too. I am really loving the cross cut sled. I just line up the cut marks on the edge of the registration cut in the sled and away I go.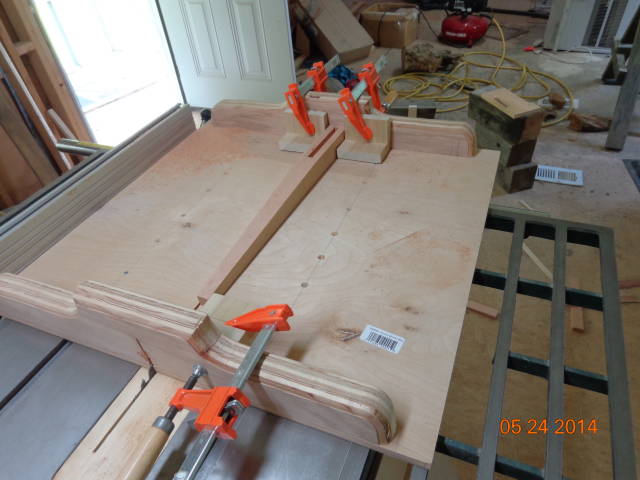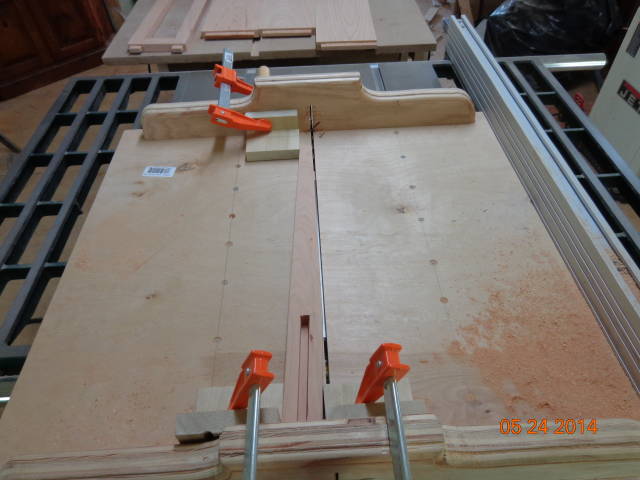 Next, I sanded everything to 80 grit. The tapering process really left some saw marks. The ROS took care of them pretty quickly.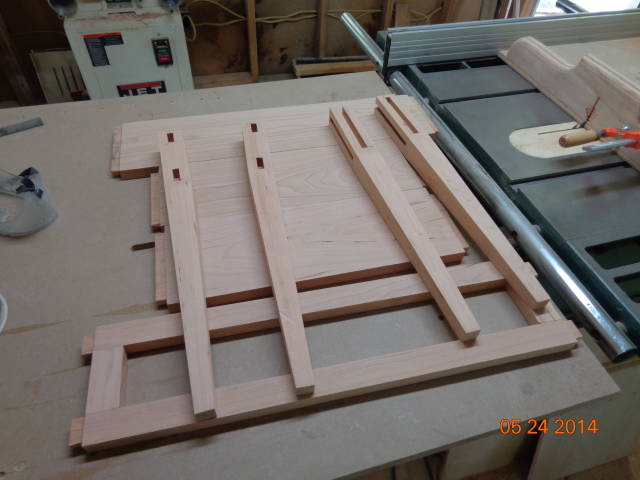 And finally, I did a test fit: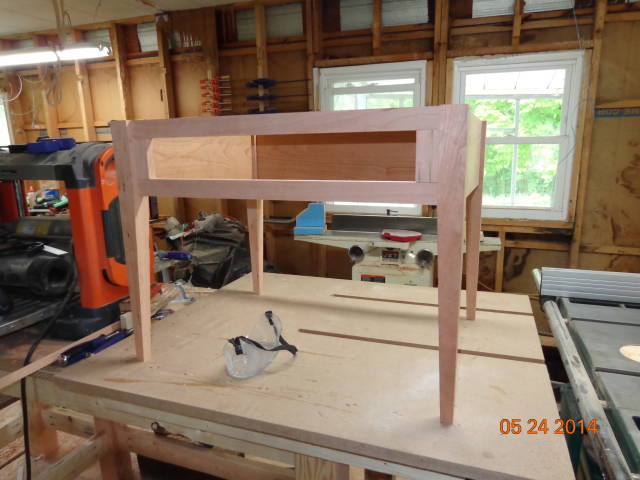 I have already glued the front assembly together, taking extra care to make certain the drawer opening was perfectly square. Once I get everything sanded to 220, I'll start the rest of the glue up. In the mean time, I'll start on the table top.
For those that are curious, not a single band-aid has been needed thus far.
-- Where are the band-aids?---Pro Libertate!
View all parts of Sewing box phase two »